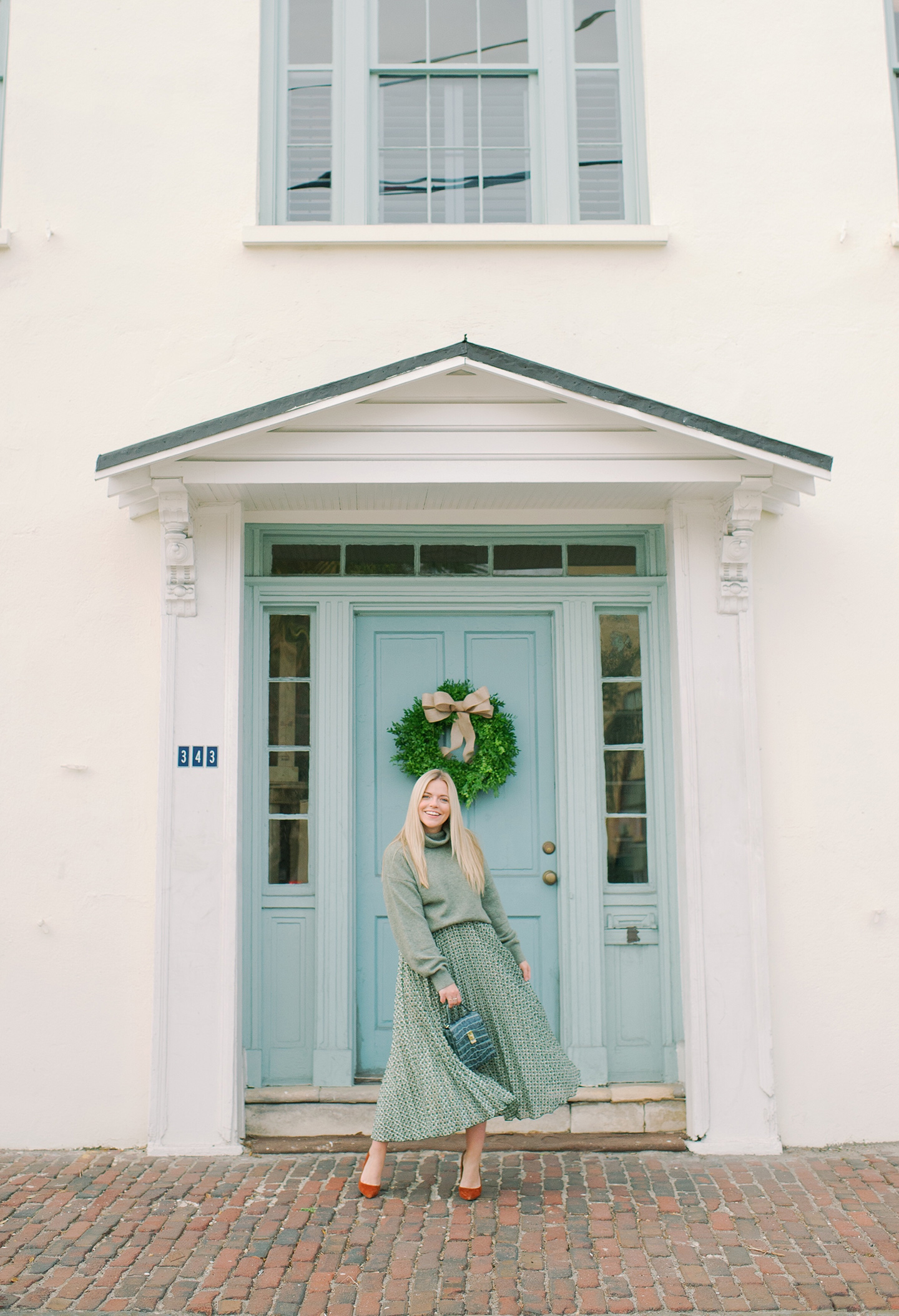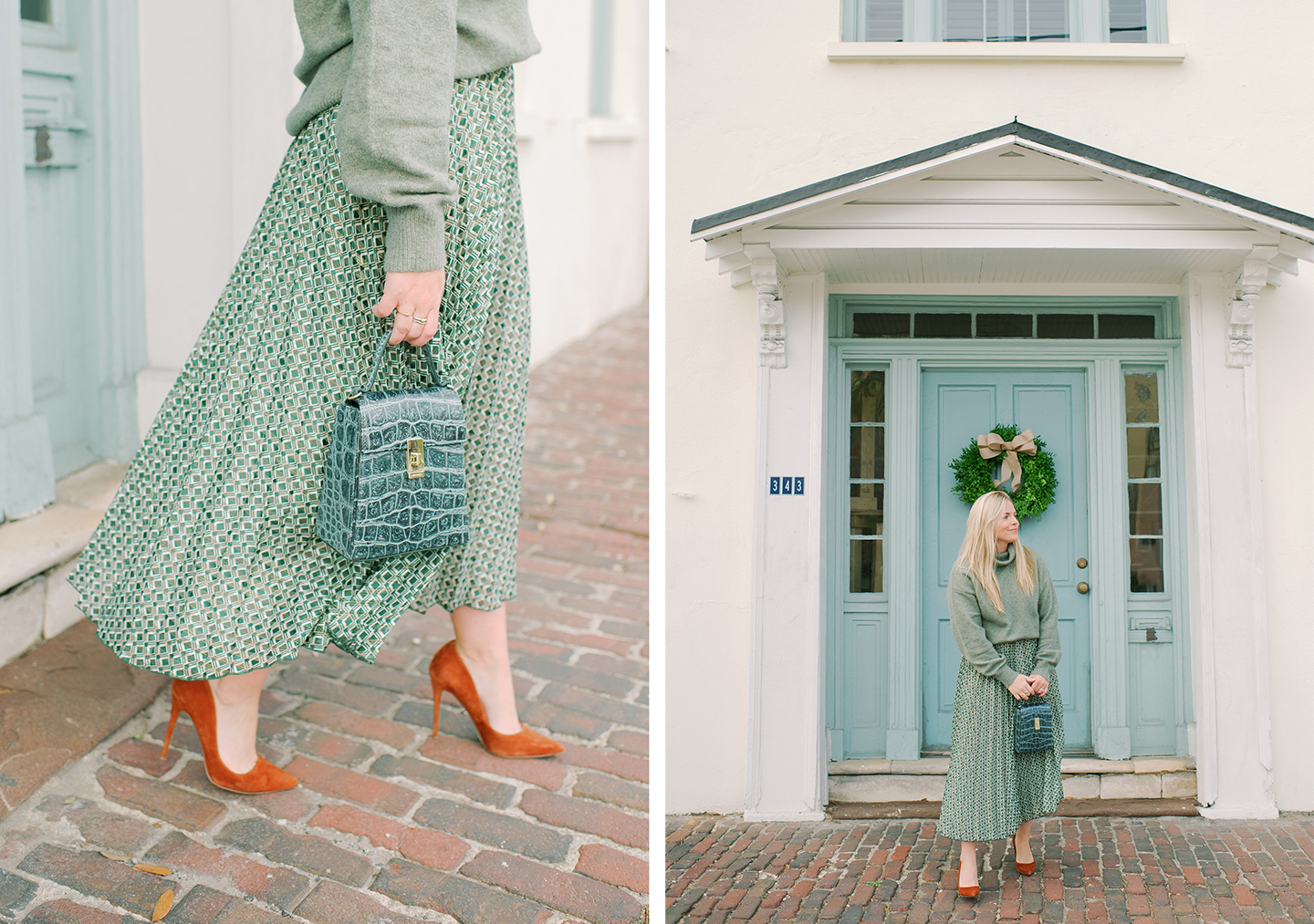 2 WAYS TO STYLE A TOP HANDLE HANDBAG
When I welcome a new handbag to my closet I'm always looking for ways to maximize the wear of the bag. How many times can I style it, re-style and modify the look. That doesn't mean they have to be your typical 'neutral' color or a plain leather tote. You'd be surprised how many time I opt for a navy or green handbag or my brown and black options. Regardless, purchasing handbags is often an investment, so you want to make sure you're going to get some good usage out of it. Not just a one-and-done type piece. Because, who has ROOM for all that?!
Today, I'm partnering with an ongoing favorite of mine, Brahmin, to share a newer style to their line – The Midge – and how I'm styling her for the holidays! Plus…stay tuned to the end for details on how you WIN A MIDGE for yourself!
THE SKIRT COMBO
First up – the skirt combo. I've been loving the whole skirt + sweater combo extra hard this season. I've liked it in the past, but this year it's just been my JAM. So comfy, chic and versatile all at the same time. The real trick with this style is the chunky sweater front tuck trick. Have y'all heard this one?! You actually tuck the end of your sweater under the waistband of your bra, which gives you that perfect front tuck look without being too poufy. Genius.
You could also wear the Brahmin Midge as a crossbody with this look. Great way to keep your hands feel if you're on the go, or mingling the room with a cocktail in hand.
THE DRESSY DRESS
Perfect for an upcoming holiday soirée, I love finding ways to style a top handle handbag with something a little fancier. The contrast of this black dress really makes the bag pop. Here are several other dressier options that would work perfectly with The Midge or another mini bag you may have!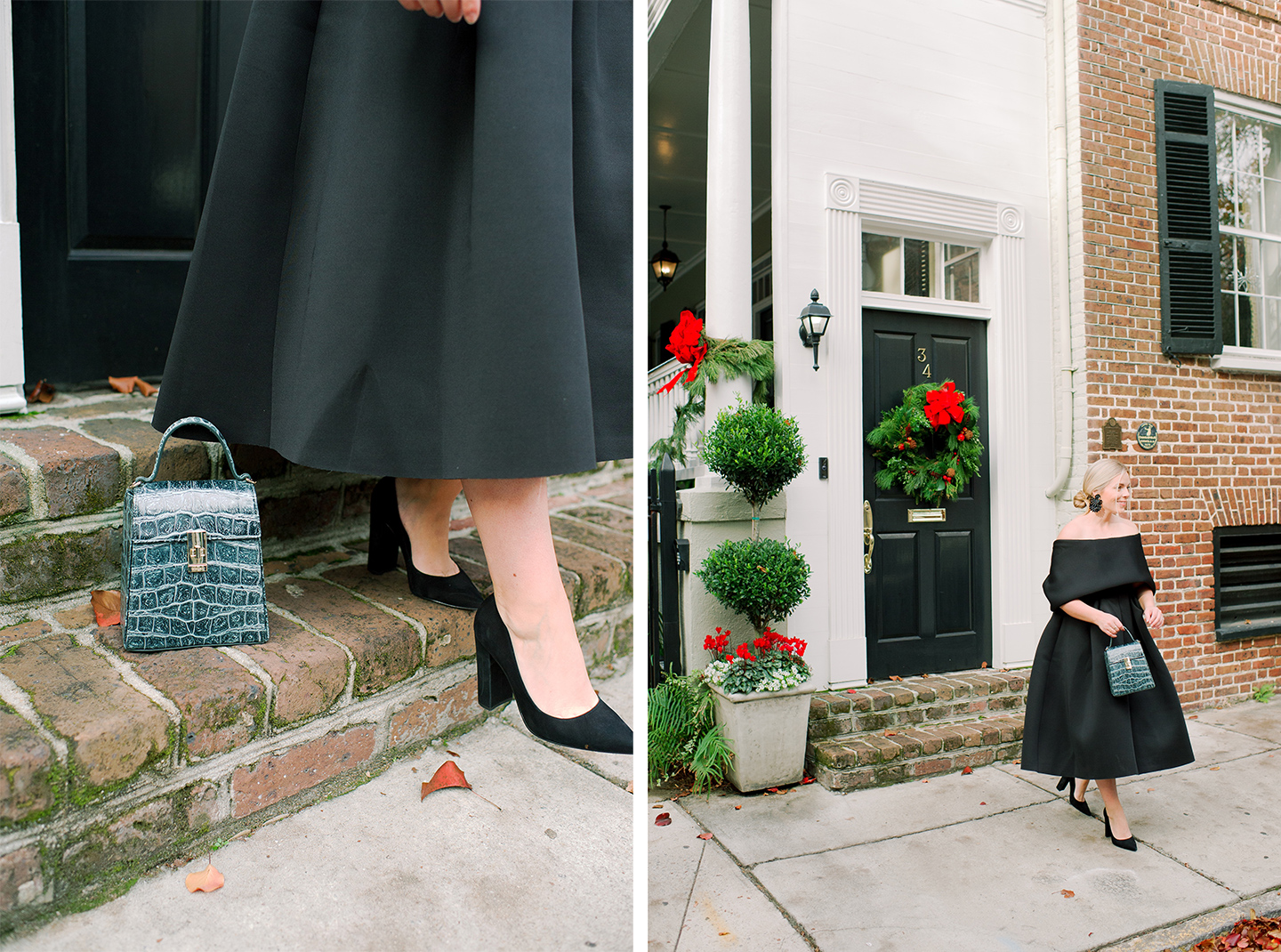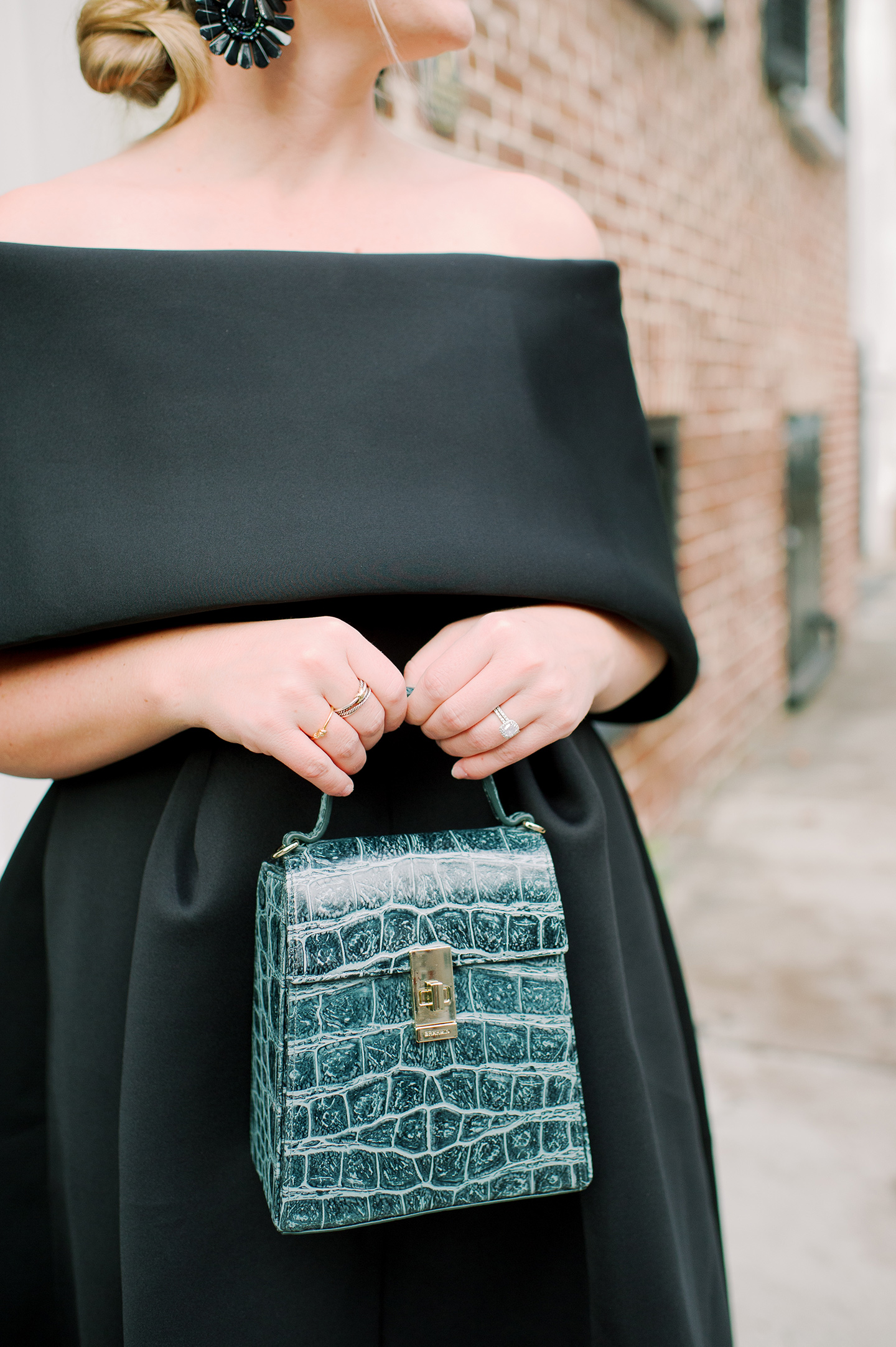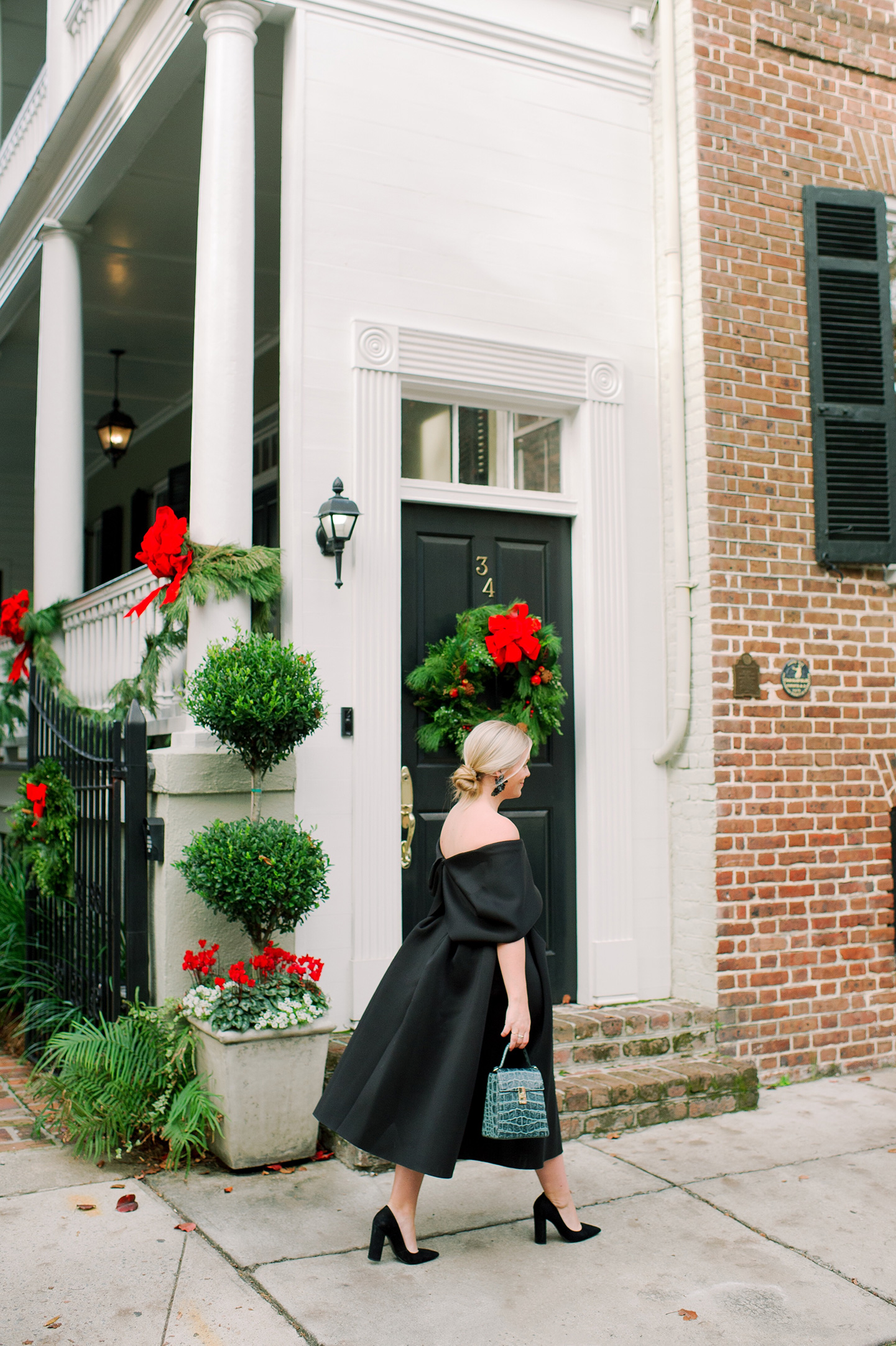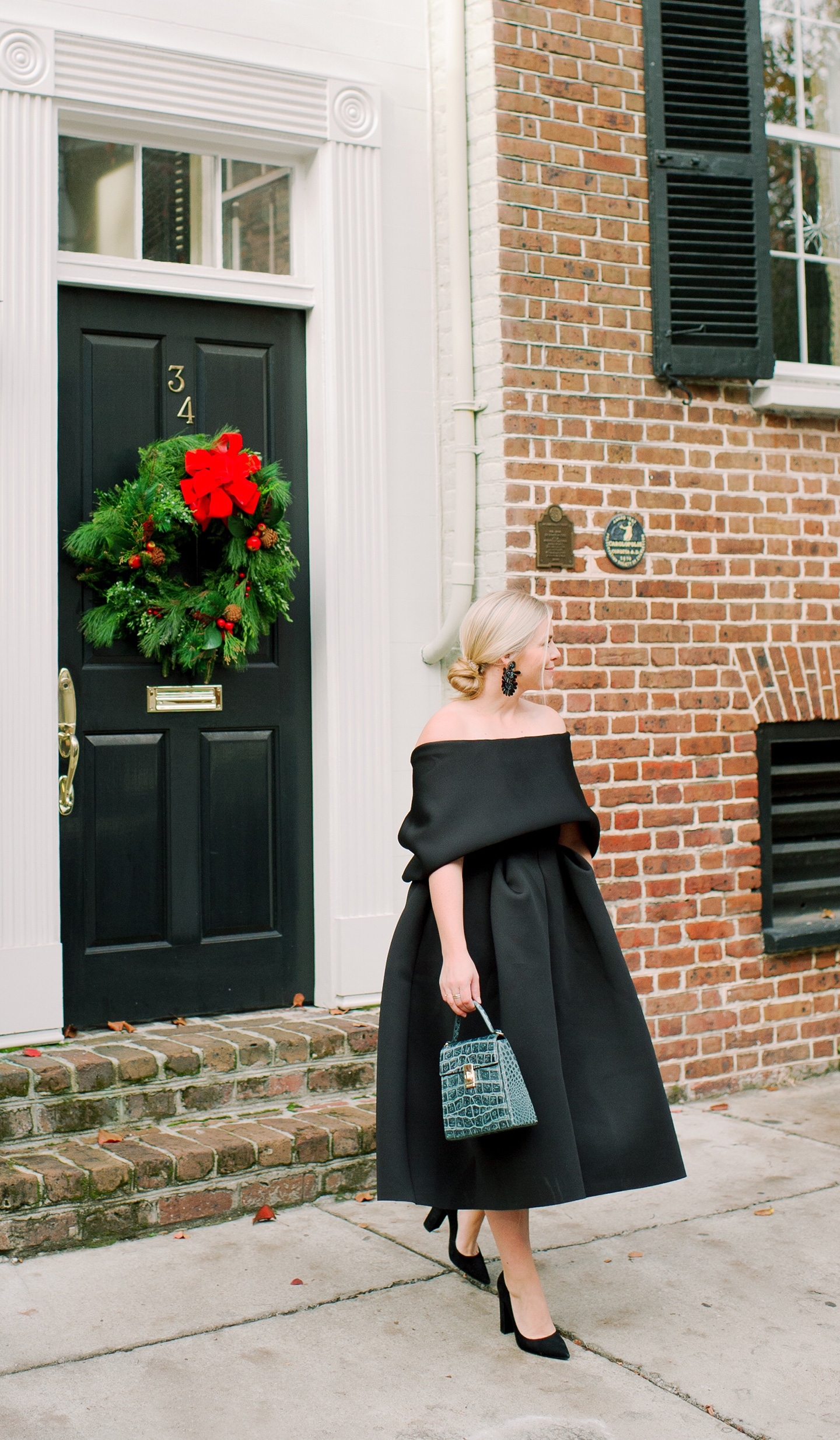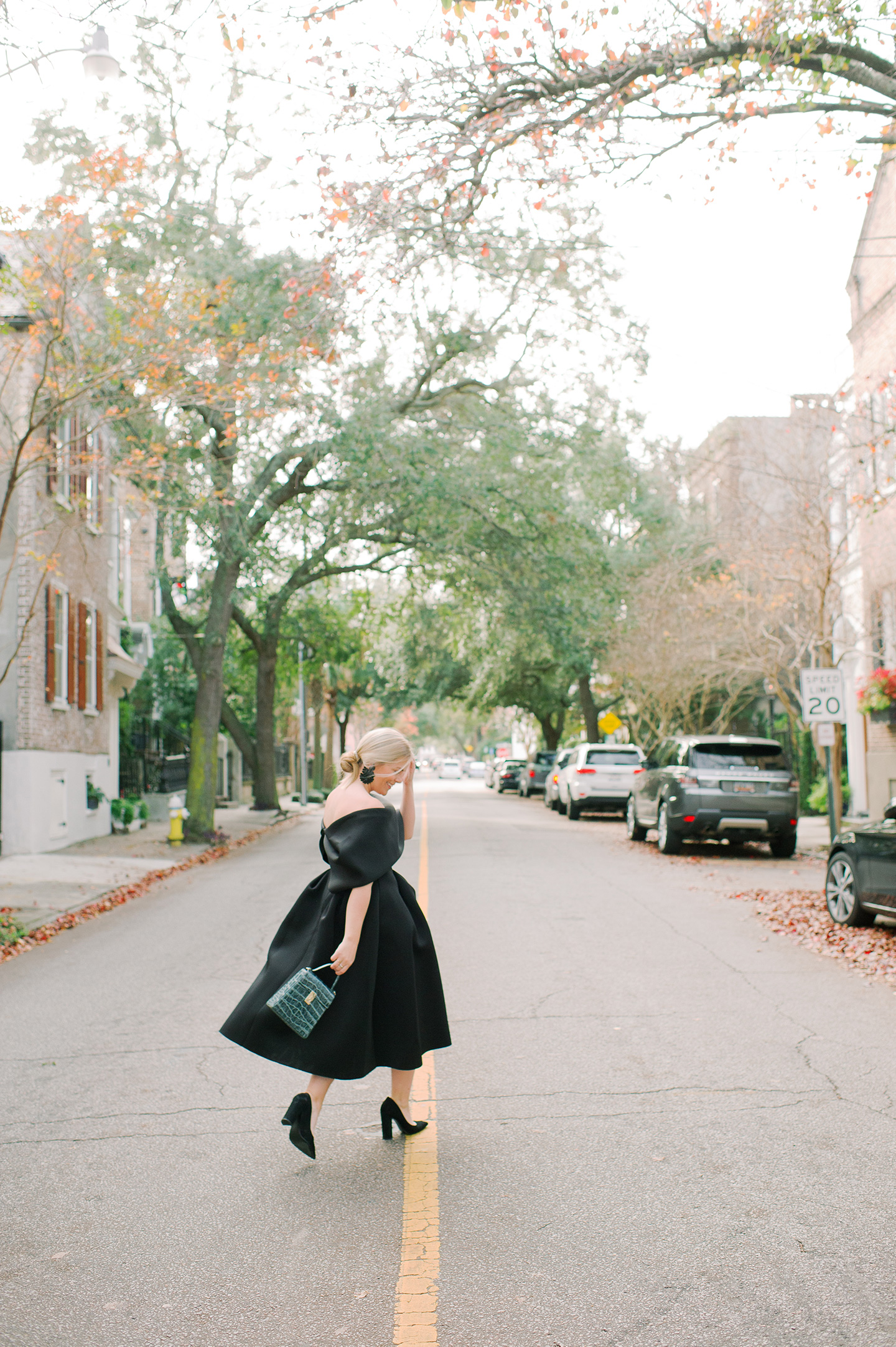 Do y'all love Brahmin's Midge Handbag?! I think it's just the cutest, and as you can see, the perfect accessory for the holidays. Thankfully, Brahmin has graciously offered to gift ONE lucky winner their own Midge! That way you can style a top handle handbag of your own! Color of your choosing. See entry details + rules in this post! 
photos by Julie Livingston Photography
This post is brought to you by Brahmin – all opinions are my own.
Thank you for supporting the brands that keep COLOR by K online!