While I wish spring was officially upon us, we still have some weeks to go. And until mid-March, I simply can't bring myself to wear the light + airy floral pieces I love so much. Don't worry, I'm already scooping up some new arrivals as they pop up on my feed. I'm a sucker for a good, targeted add. Haha. Alas, fellow floral lover, we still have winter floral fashion options that suit in these seemingly never ending winter months. I'll go into further detail with my favorite picks currently available online, but in general here are a few color ways to
This soft grey + palest of pink maxi is the perfect combination of femininity and function for a southern winter. The fabric feels a little heavier for just the right amount of warmer. And the liner makes it possible to layer even further if you wanted to add tights or leggings for addition coverage. Not to mention, the delicate bow sleeve detail is absolute perfection!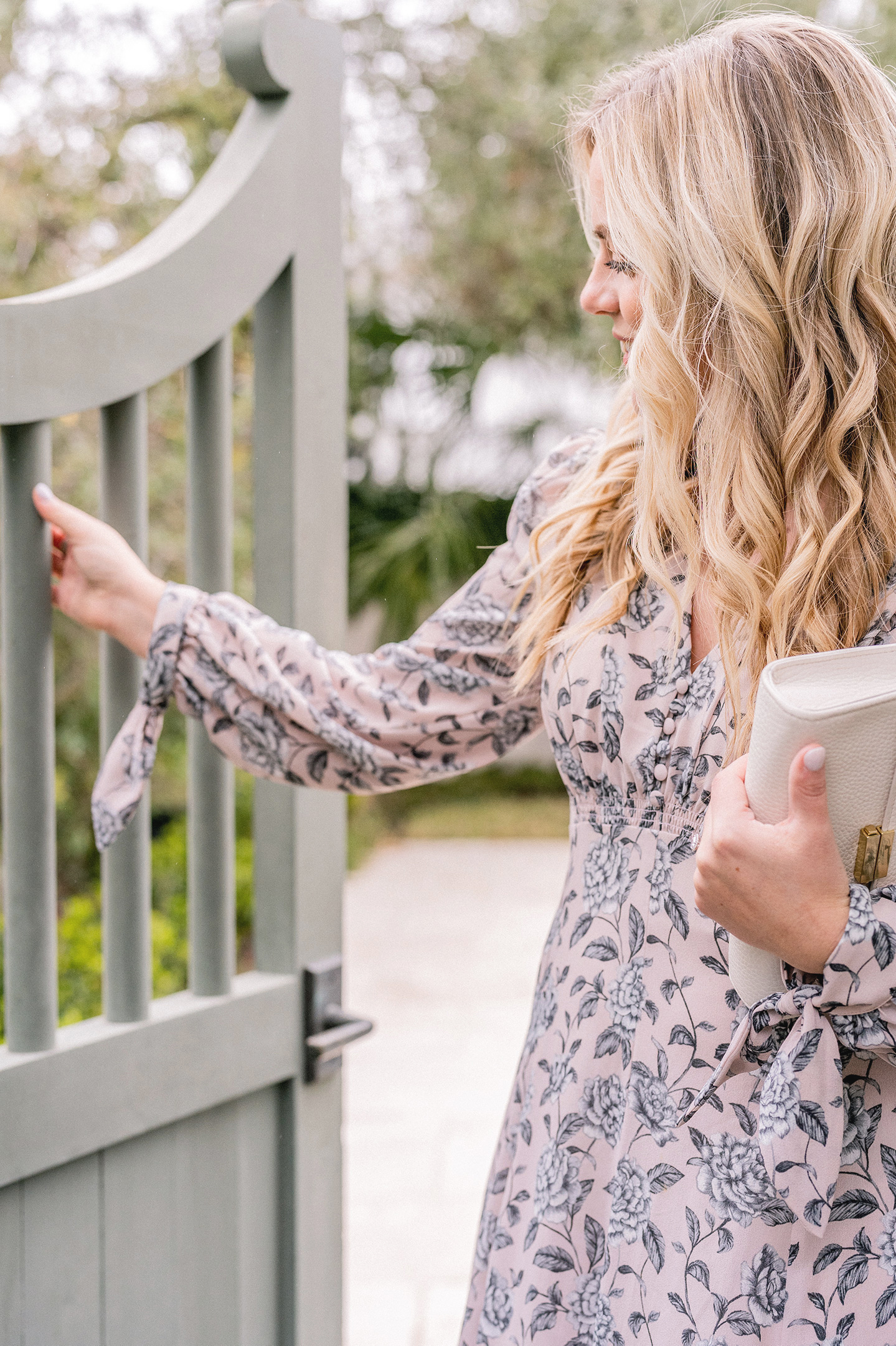 Of course there's nothing I love more then a girly pink frock, but I tend to be a little more cautious when choosing red/pink hued pieces this time of year. My complexion just isn't ready for all that without a little tan, if you know what I mean. I would recommend sticking to the deeper hued versions – i.e. your mauves, dusty roses, garnets, etc.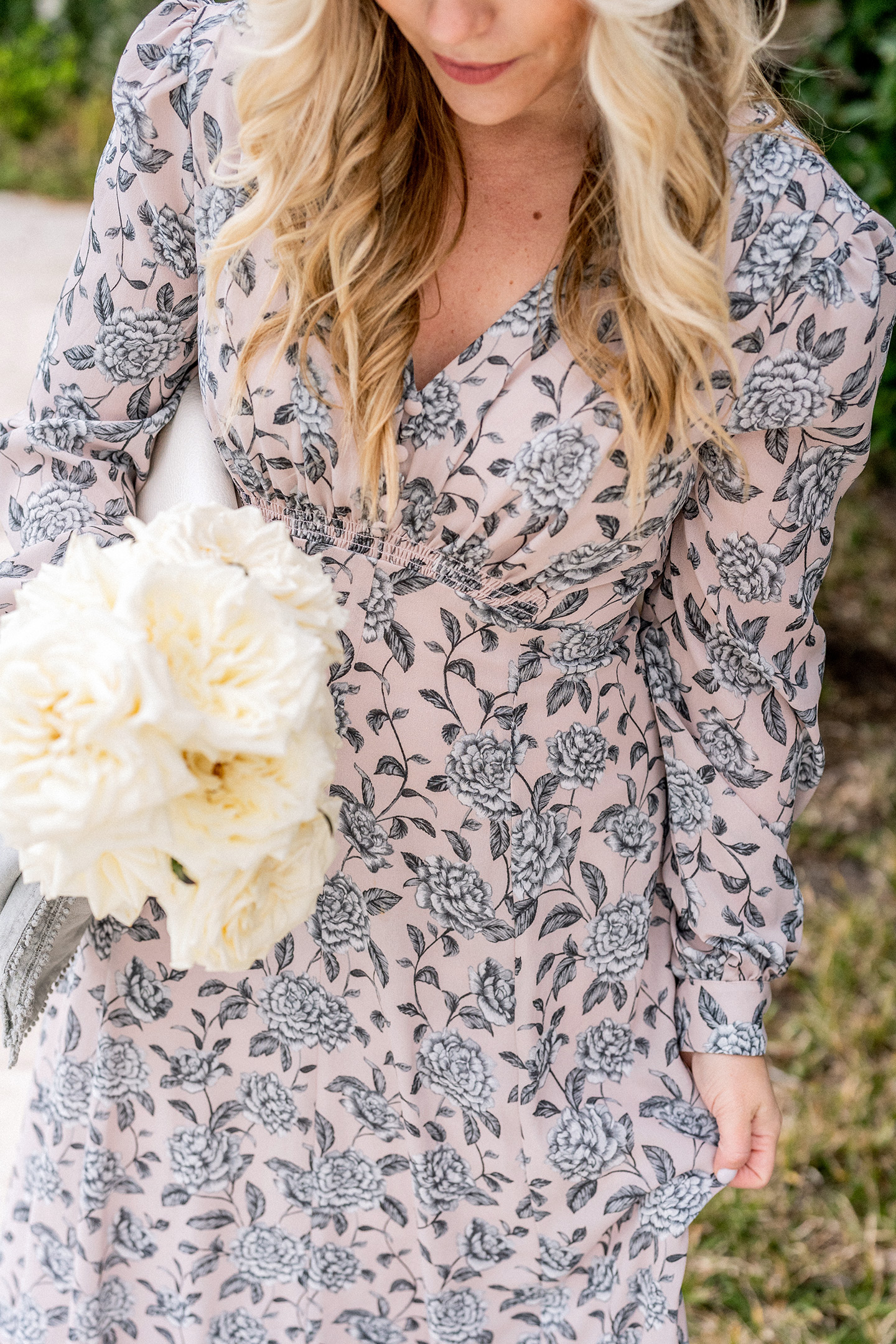 Styling shades of blue + green in winter is probably my favorite. They'll give you just enough color to bring some life into your wardrobe without feeling too spring-like. Yellows + pinks can feel a little too bright. At least for me and my pasty skin haha.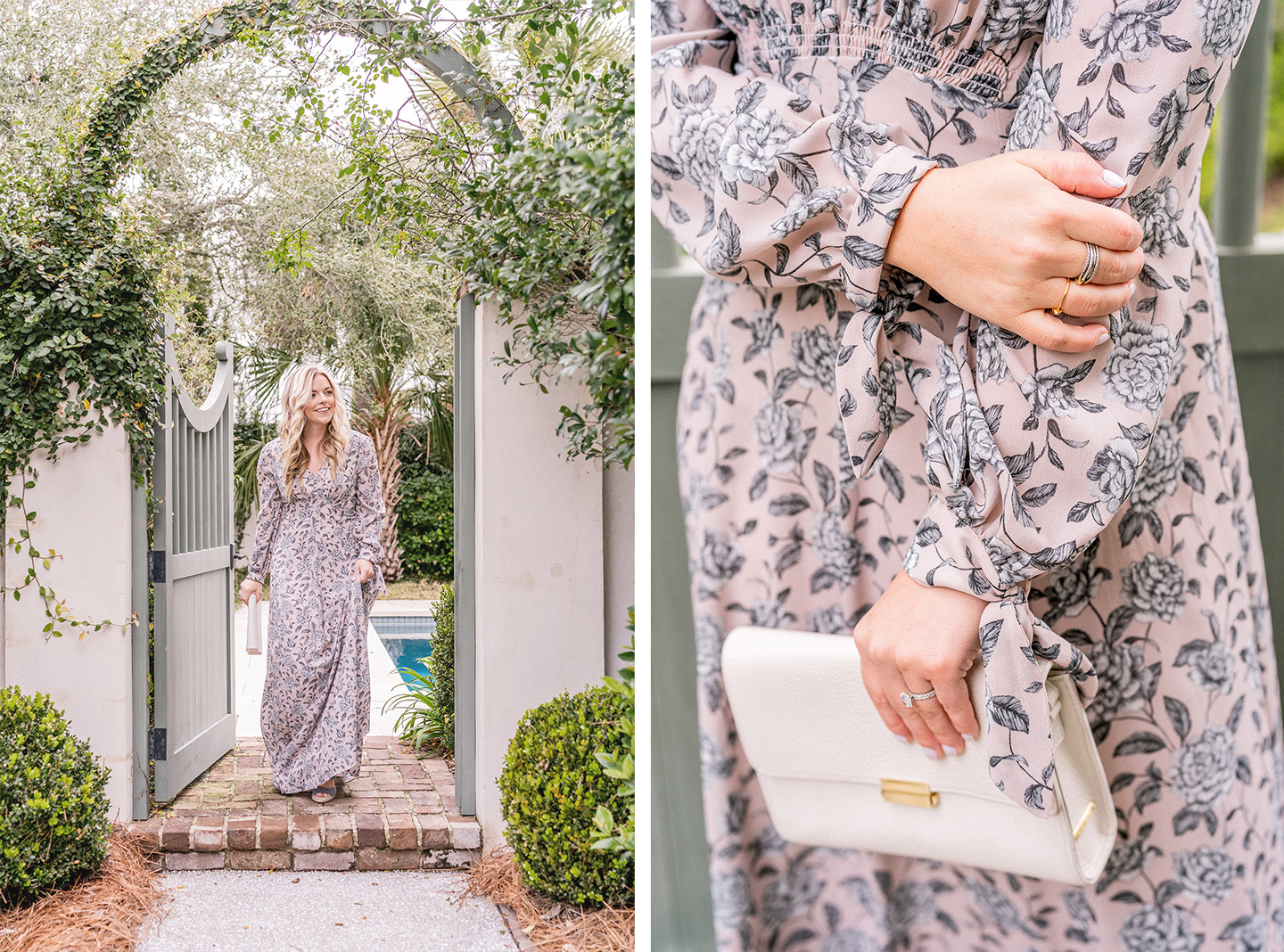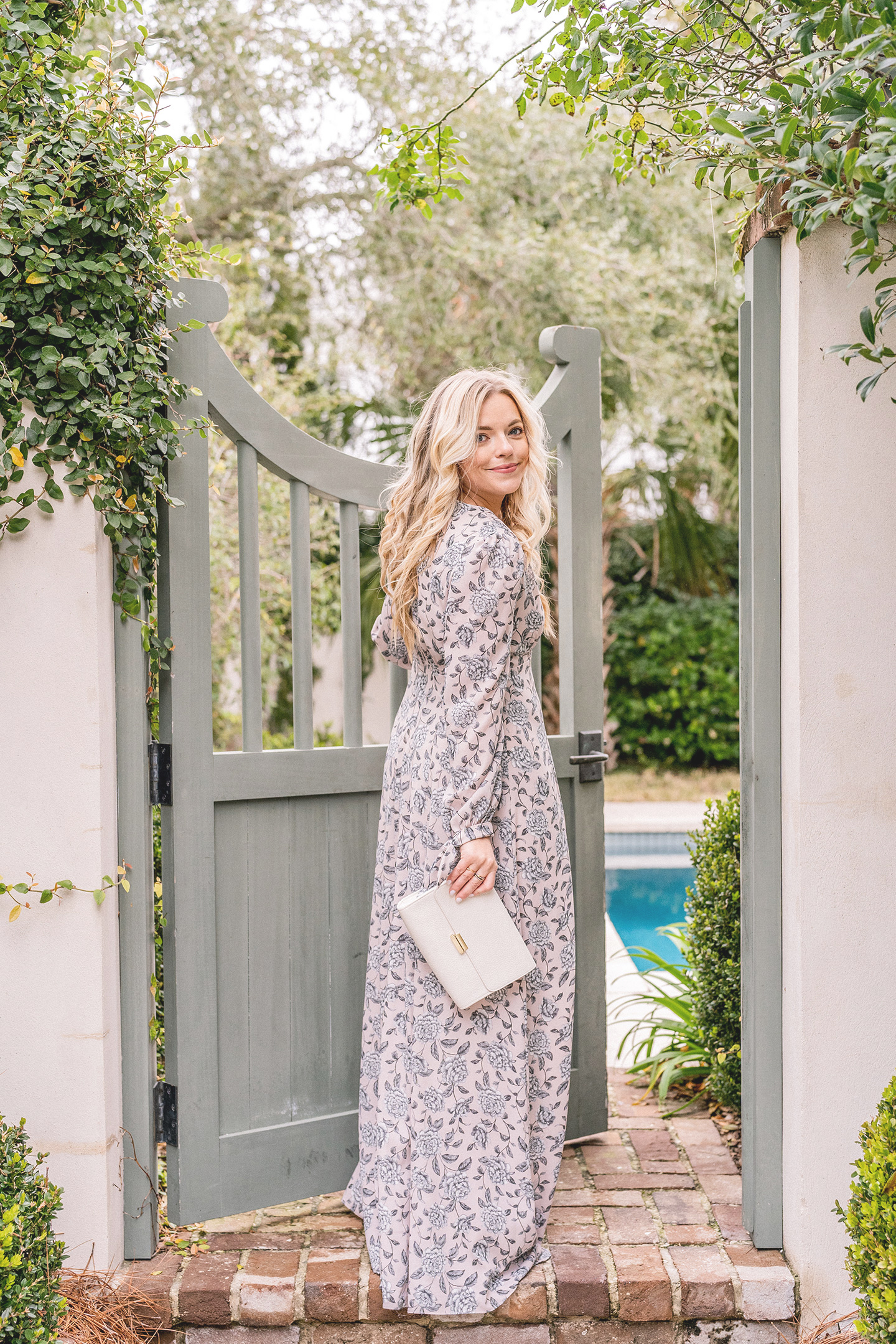 Black + navy floral options are arguably the most obvious winter floral fashion to pull off in the cooler months, but not to be ruled out. I adorable a classic blue + white maxi with booties. Or even a mini with black tights and pumps for a night out.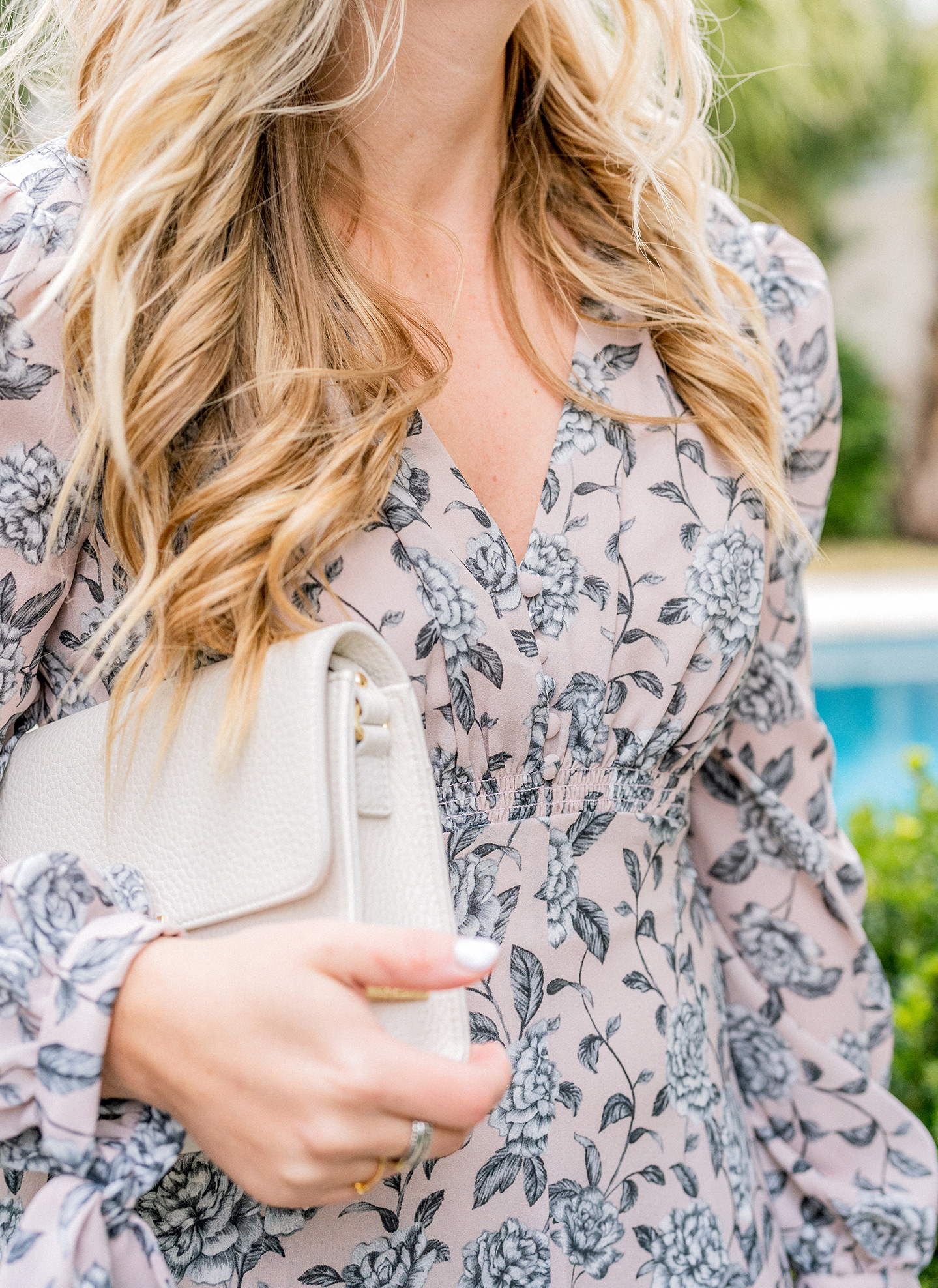 0c22a7acf0ee8f4164d6c0c2abf88062dcd35afce8019e87c9