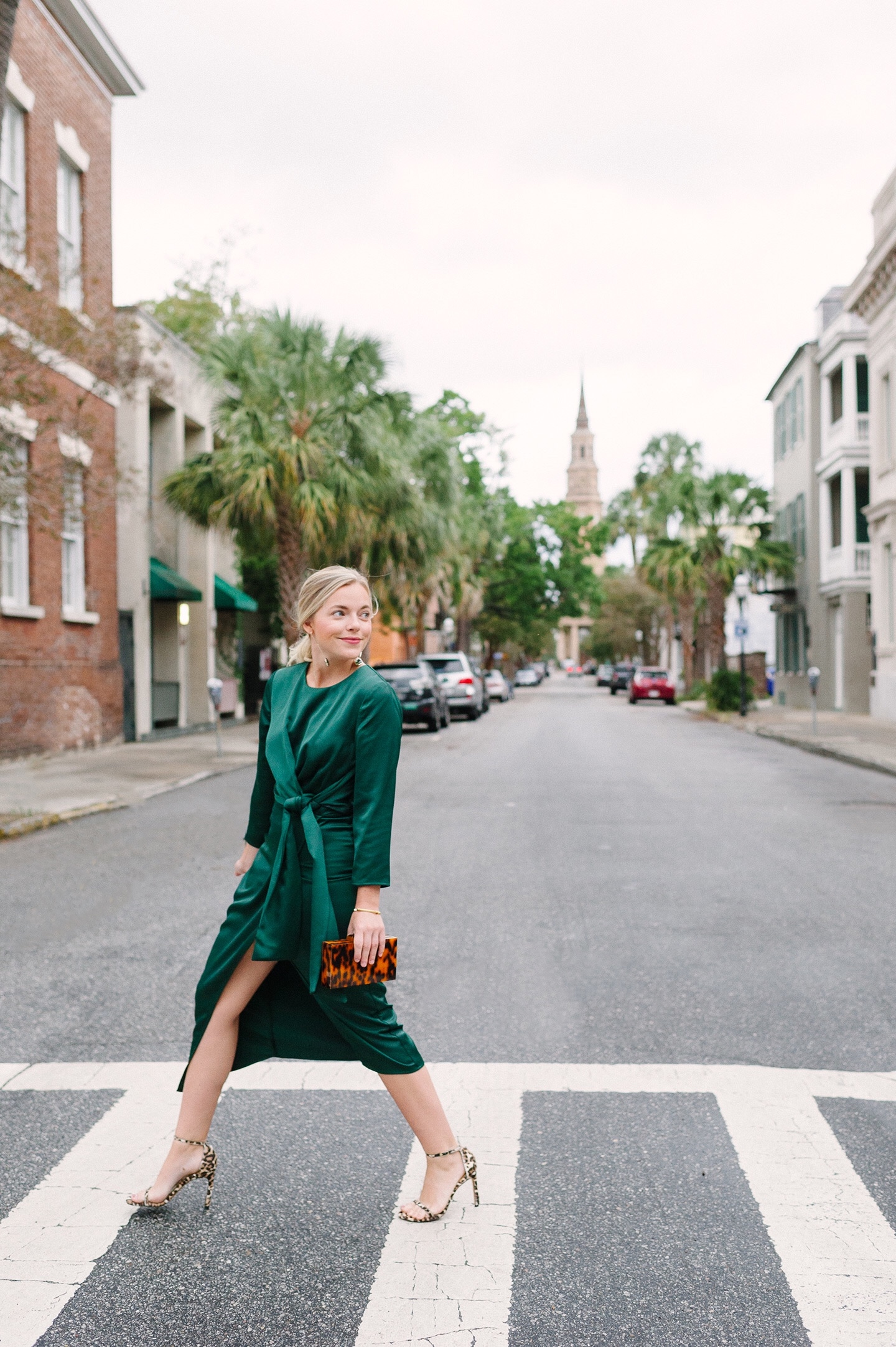 Winter hasn't really hit Charleston just yet. Which is crazy to think, considering around this time last year, the town was covered in a blanket of snow. Meanwhile, this past weekend was the most beautiful, crisp fall-ish air, which seems to be continuing into this week. On the other hand, the rest of the country isn't quite so lucky. Many of you may already be experiencing snow storms, bitter temps and wind chill. If that's the case, and you're thinking to yourself, how the heck am I going to be 'cute' in this weather for work, for play, for a wedding perhaps. So speaking of the later…what to wear to a winter wedding, you ask?
I'm here for ya. I have a couple friends who have been trying to find appropriate attire for weddings they're attending this quarter. Subsequently, this inspired me to put together a post featuring some great, price conscious options in 3 categories. Options for the color fien, the sparkle girl and the classic black lover.


Y'all know me…I'll pick a colored dress over black typically any day of the week. I also personallyyyy feel black is such an easy copout. You can wear black for lots of occasions, have FUN with your look! Because, at the end of the day, it's probably a dress you'll only wear once considering the photos and such. Furthermore, it's a fun excuse to buy a pretty, new dress for a fun night out to celebrate your friends, right?!



On one hand, a sparkly dress may not be appropriate or suitable for most weddings. However, for a black tie affair, I think a little sparkle is just the right touch.




Keeping things classic? Here are several beautiful rich, midnight options that are perfect for all skin tones. In conclusion, add a fur snood or wool coat, and you're winter wedding ready!


photos by Julie Livingston Photography