Ever since we moved into our Charleston home a little over a year ago, I've struggled with keeping spaces in the kitchen organized. The cabinet configuration is not ideal for food storage – something we didn't consider when purchasing. Not that it would have been a deal breaker, but still. You don't think of only having two upper cabinets as a 'problem' when you move in until you start placing dishes everywhere and realize…where am I going to put dry goods?! All that to say, I've done my best – but my best just got better. Read on for the before + after transformation of our itsy bitsy pantry.
The BEFORE was a bit of a cluster.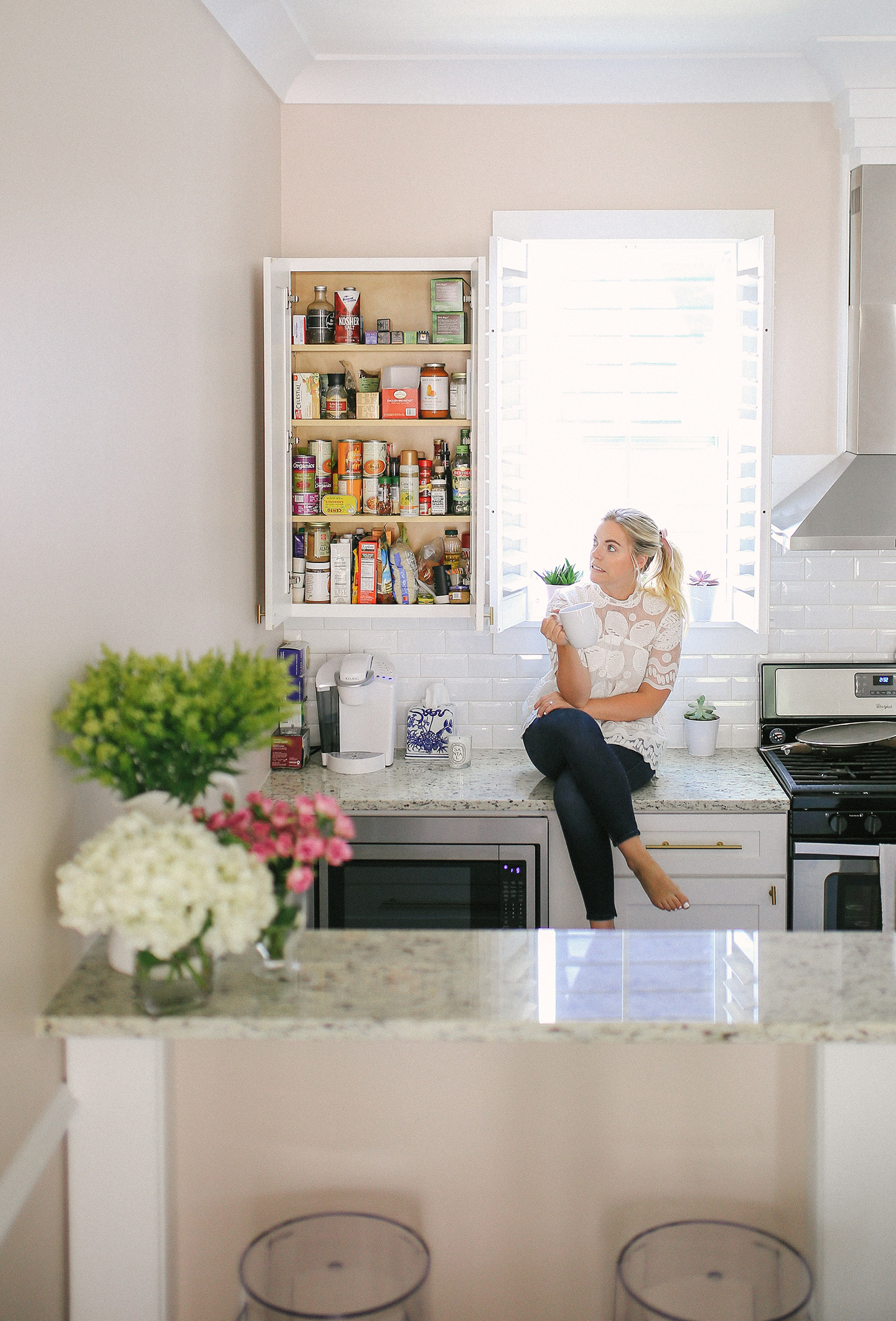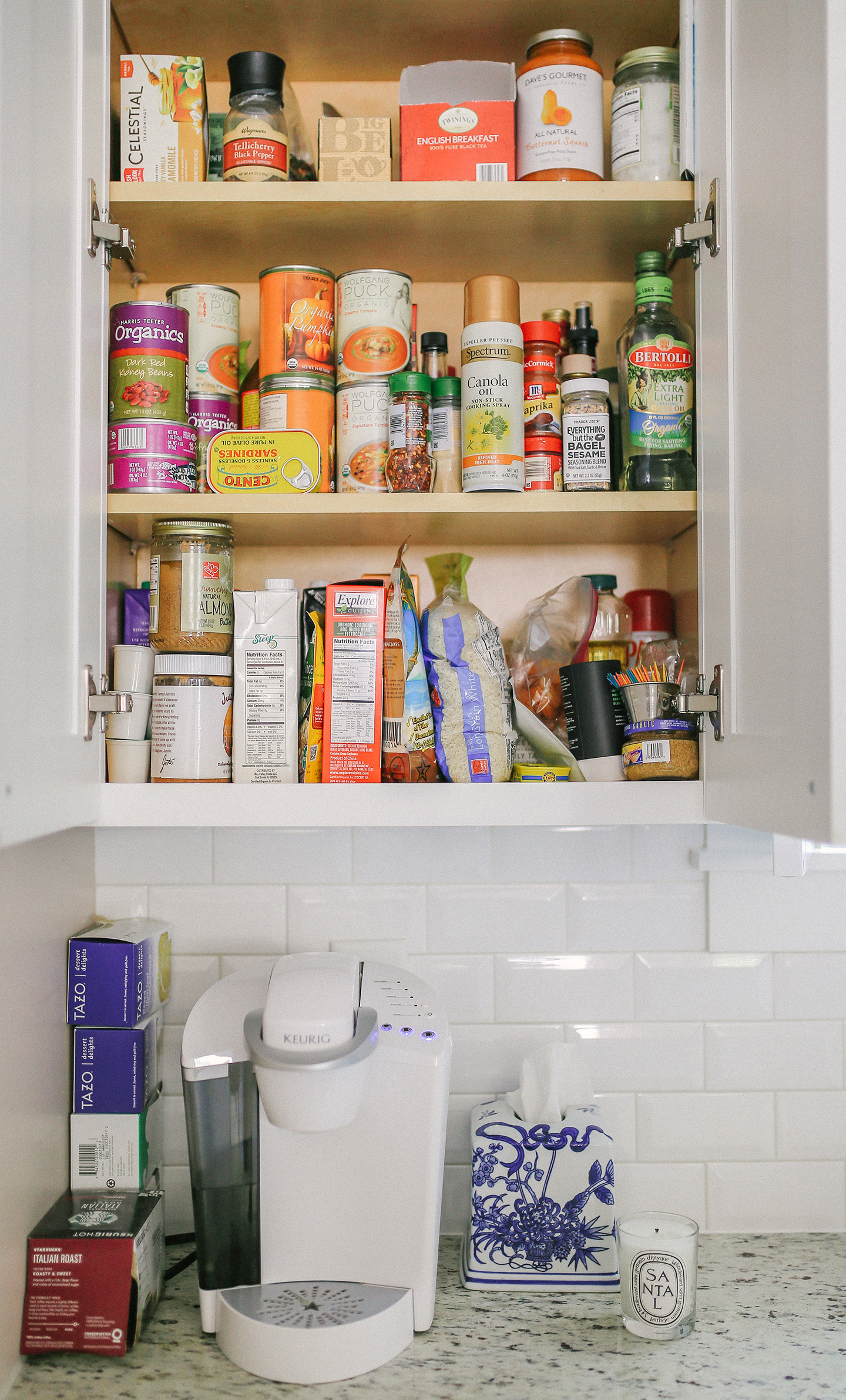 After implementing several organizers from Bed Bath & Beyond's .ORG Collection, the shelves became much more manageable. The spice rack specifically was a HUGE game changer, allowing me to see all our spices at once. Can't believe I didn't have one of these previously! The mesh baskets have allowed me to group similar items together/in one place, so instead of digging through the cabinet I can simply remove the basket itself to search through. And of course I can't forget the air-tight clear plastic containers. They allow me to see foods easily and are great for stacking. Not to mention they look oh-so-pretty!
To some, it may still look a bit clutter, but to me – it's organized. Yes, it's a lot of stuff in a small space, but that's what we're working with in our kitchen. At least now, with the help of Bed Bath & Beyond, I now have an organized pantry! At last! Even Sterling has been impressed with the changes, and it's helped him find his coffee and other daily necessities a bit easier.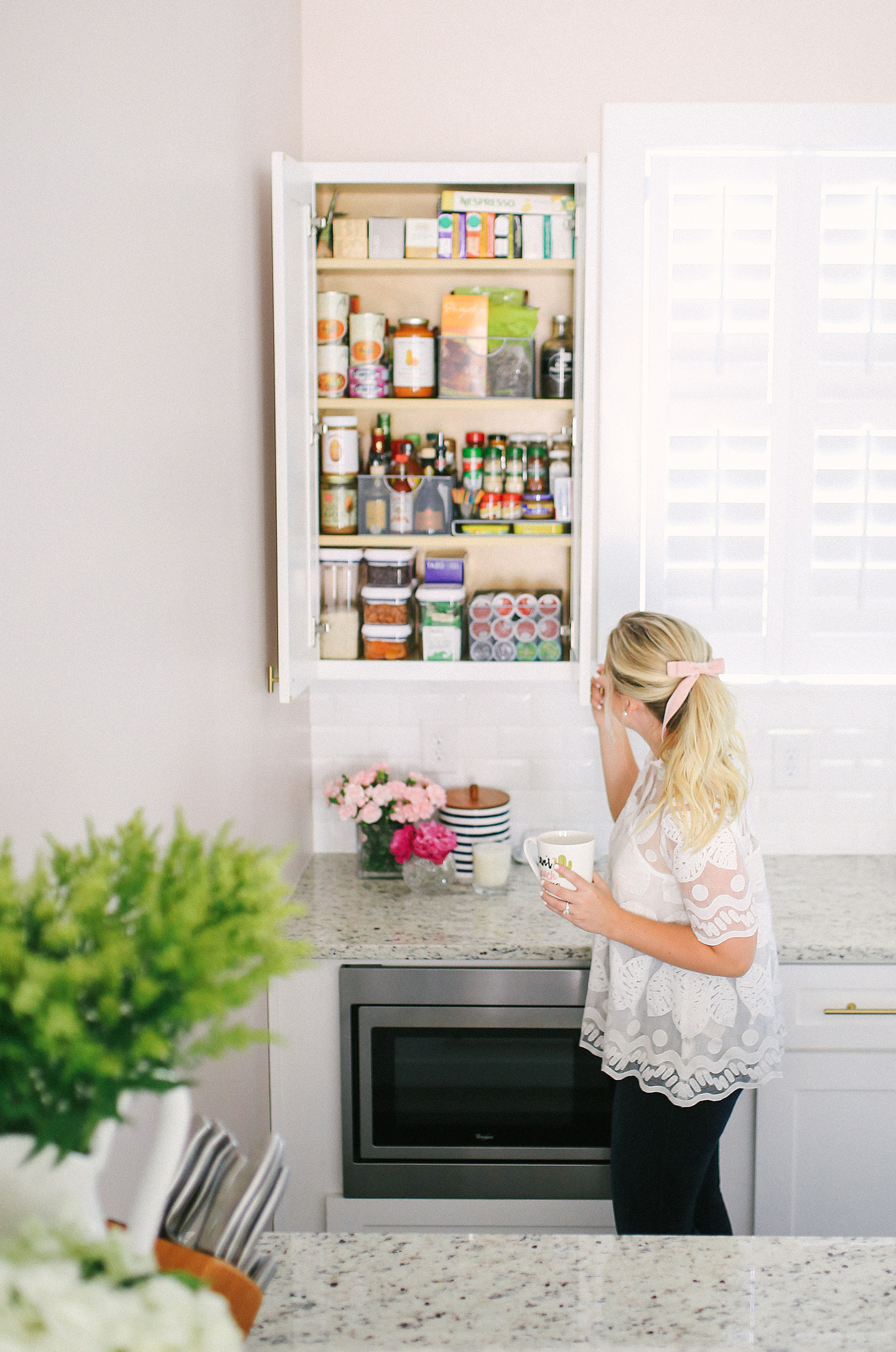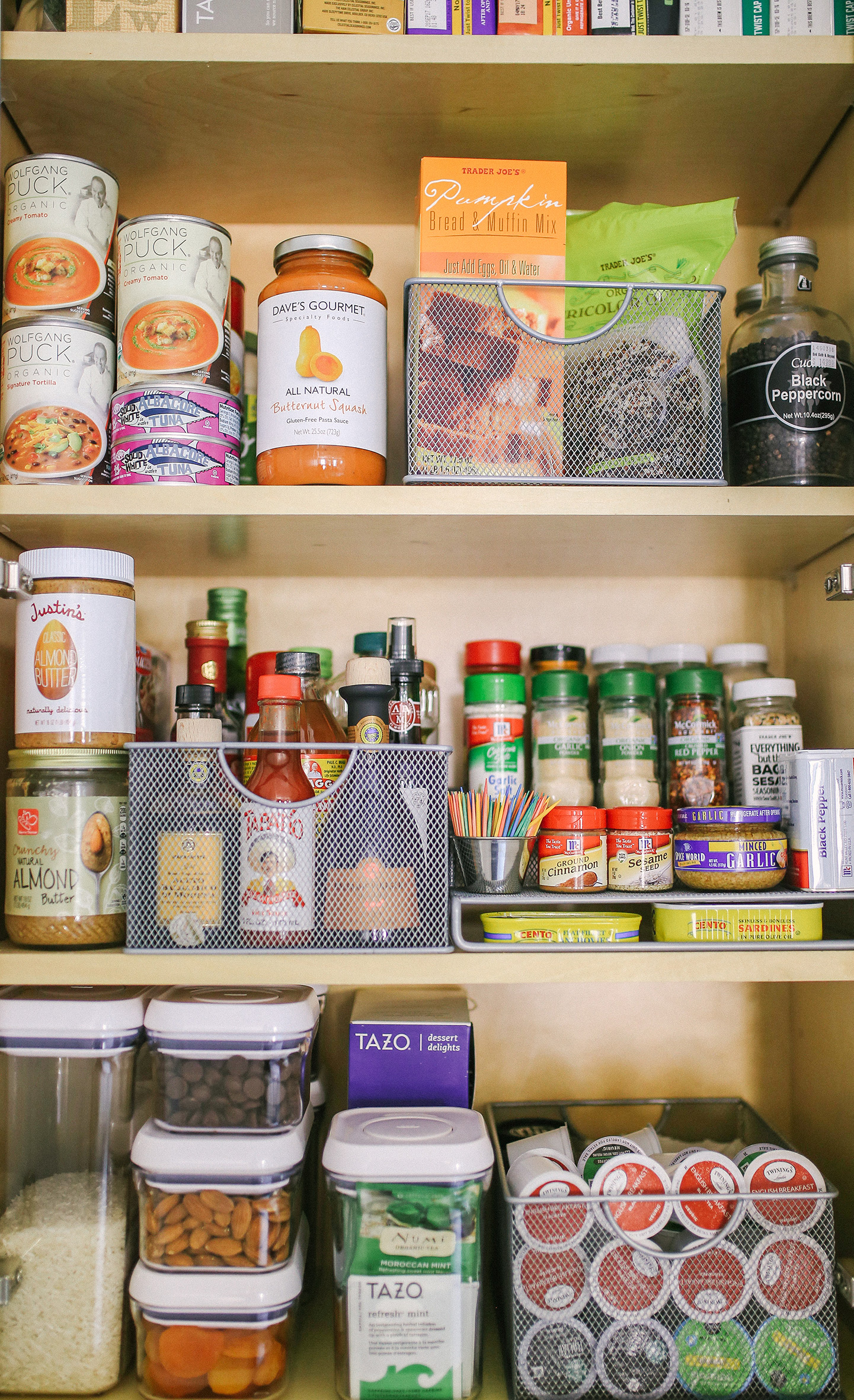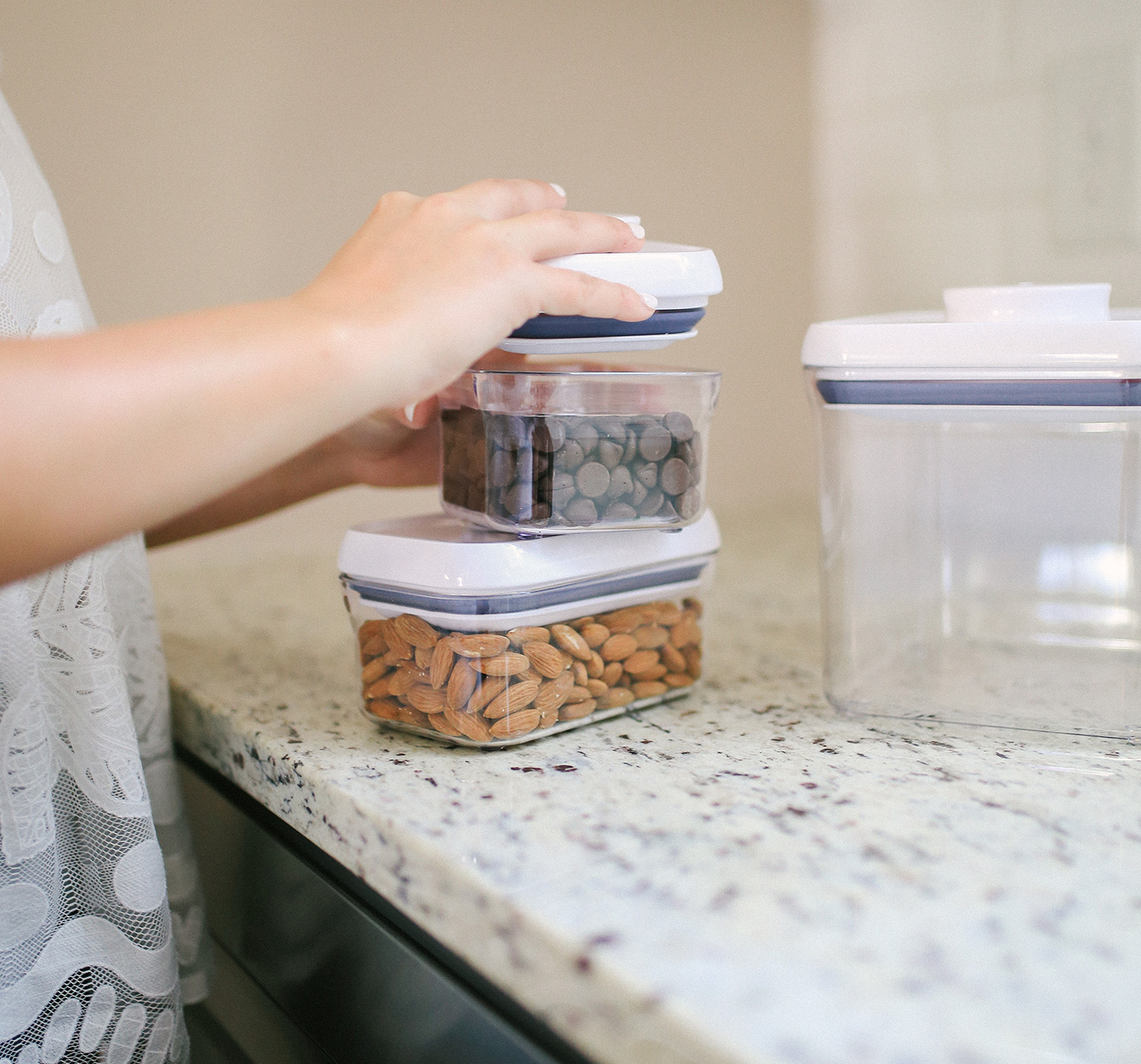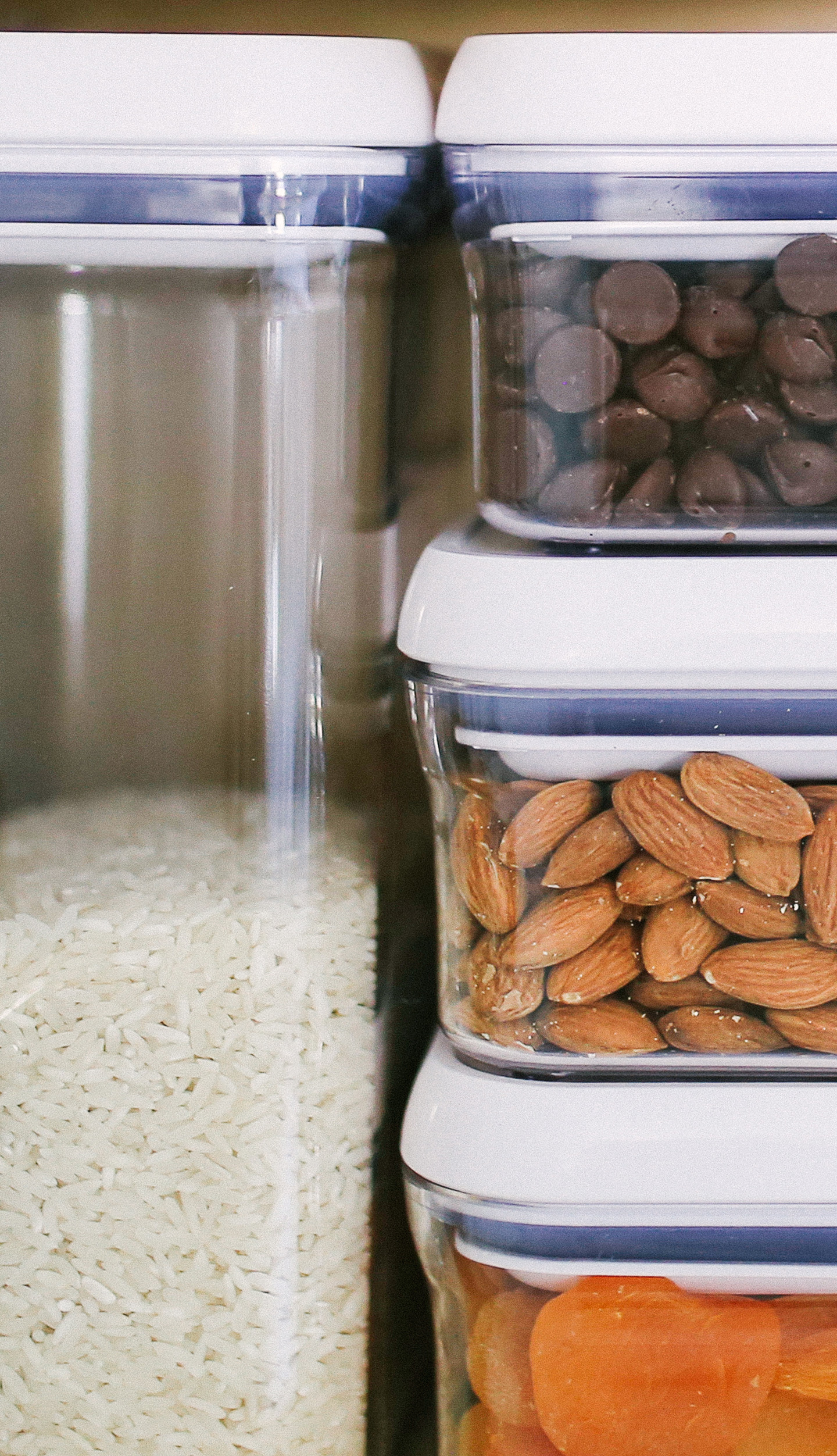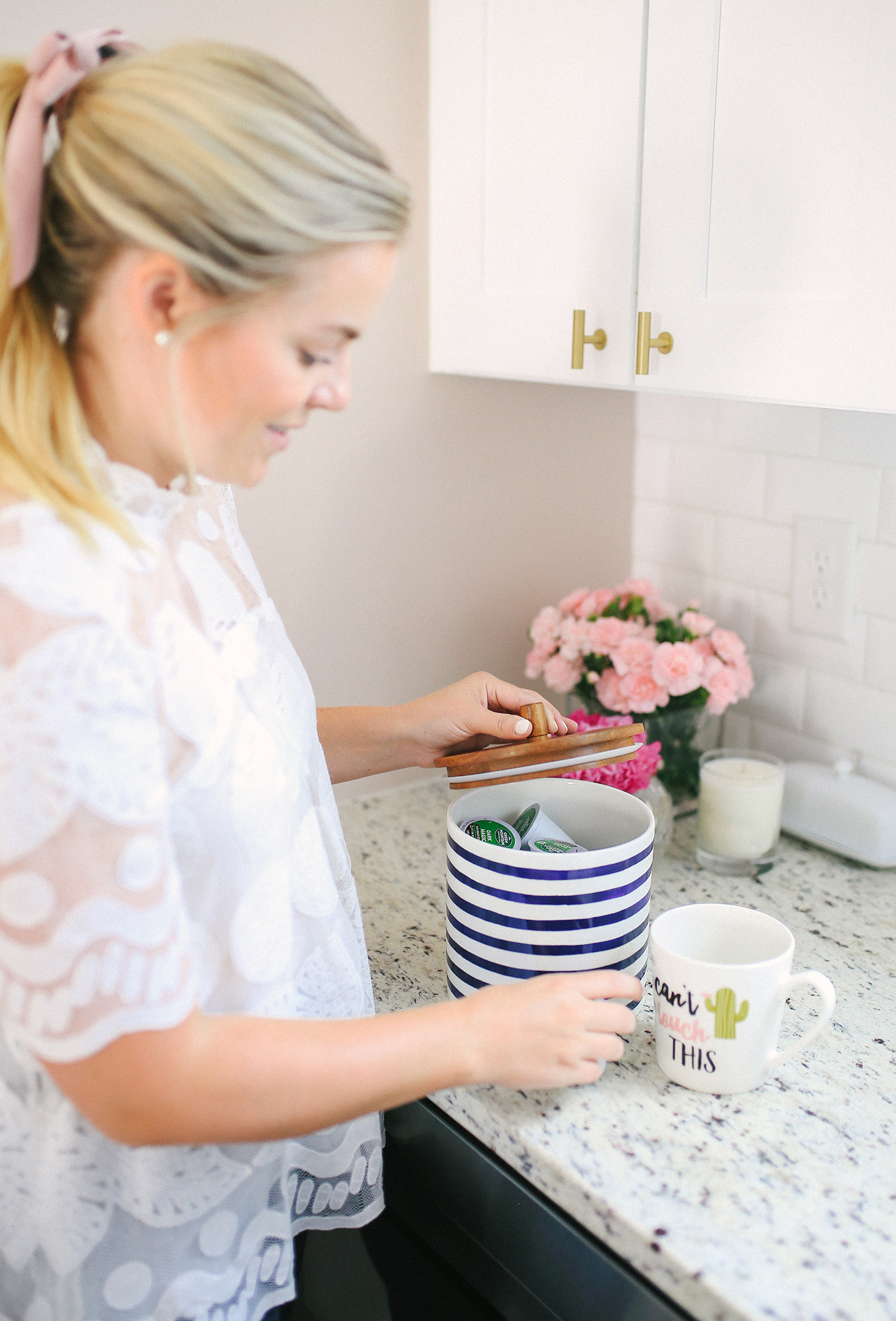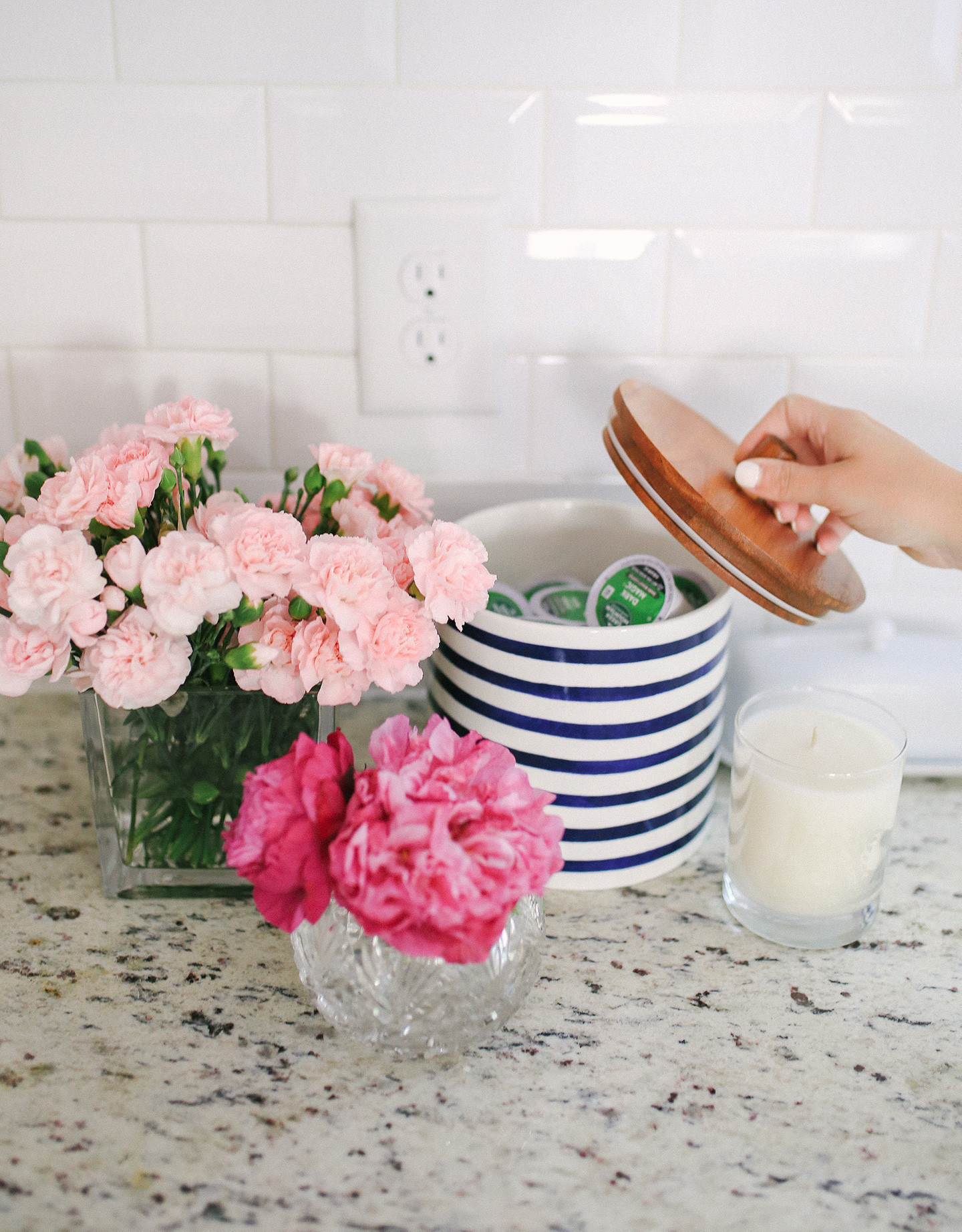 c/o Bed Bath & Beyond: Lavender Scented Candle | Blue + White Striped Canister | White Butter Dish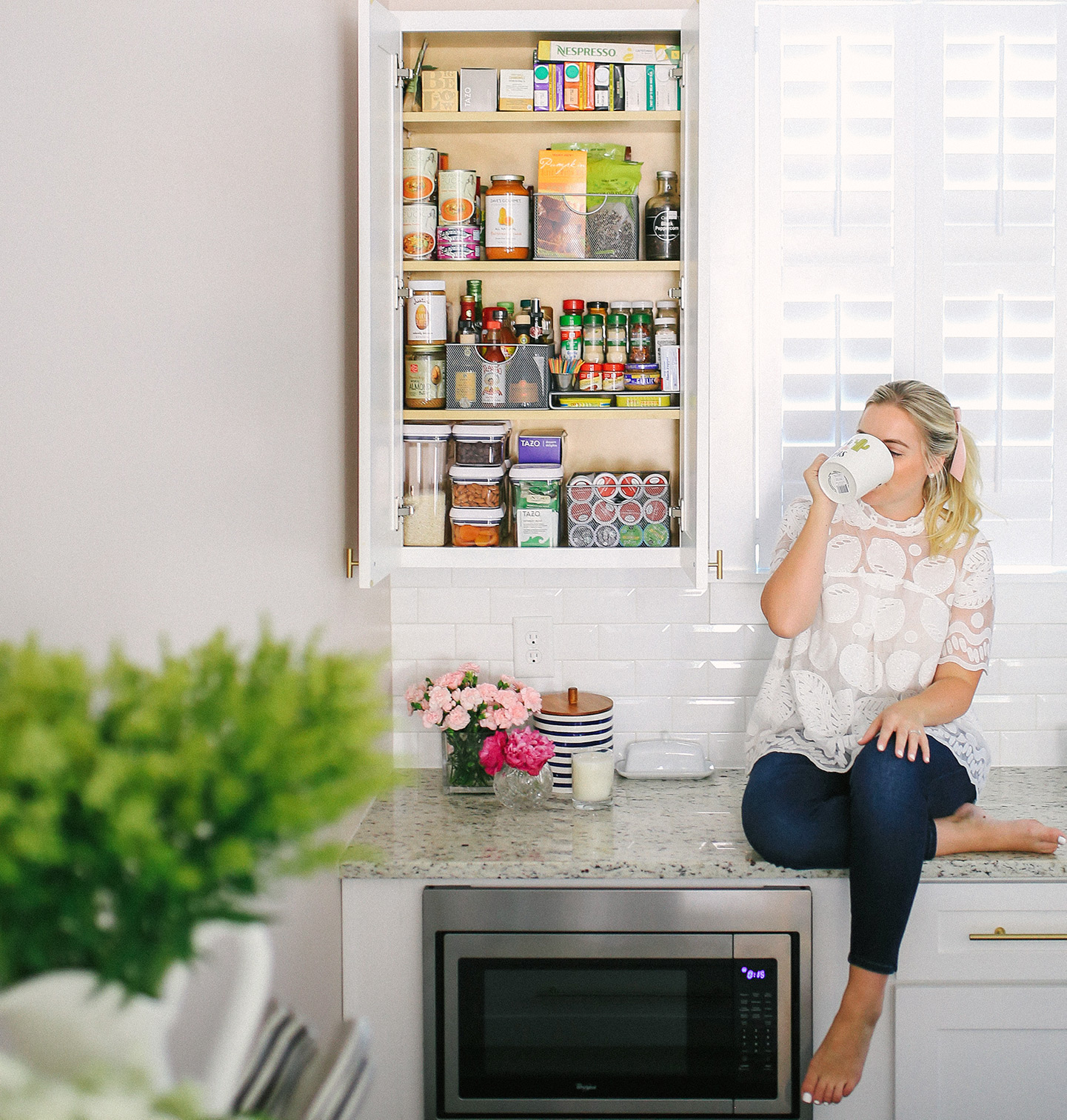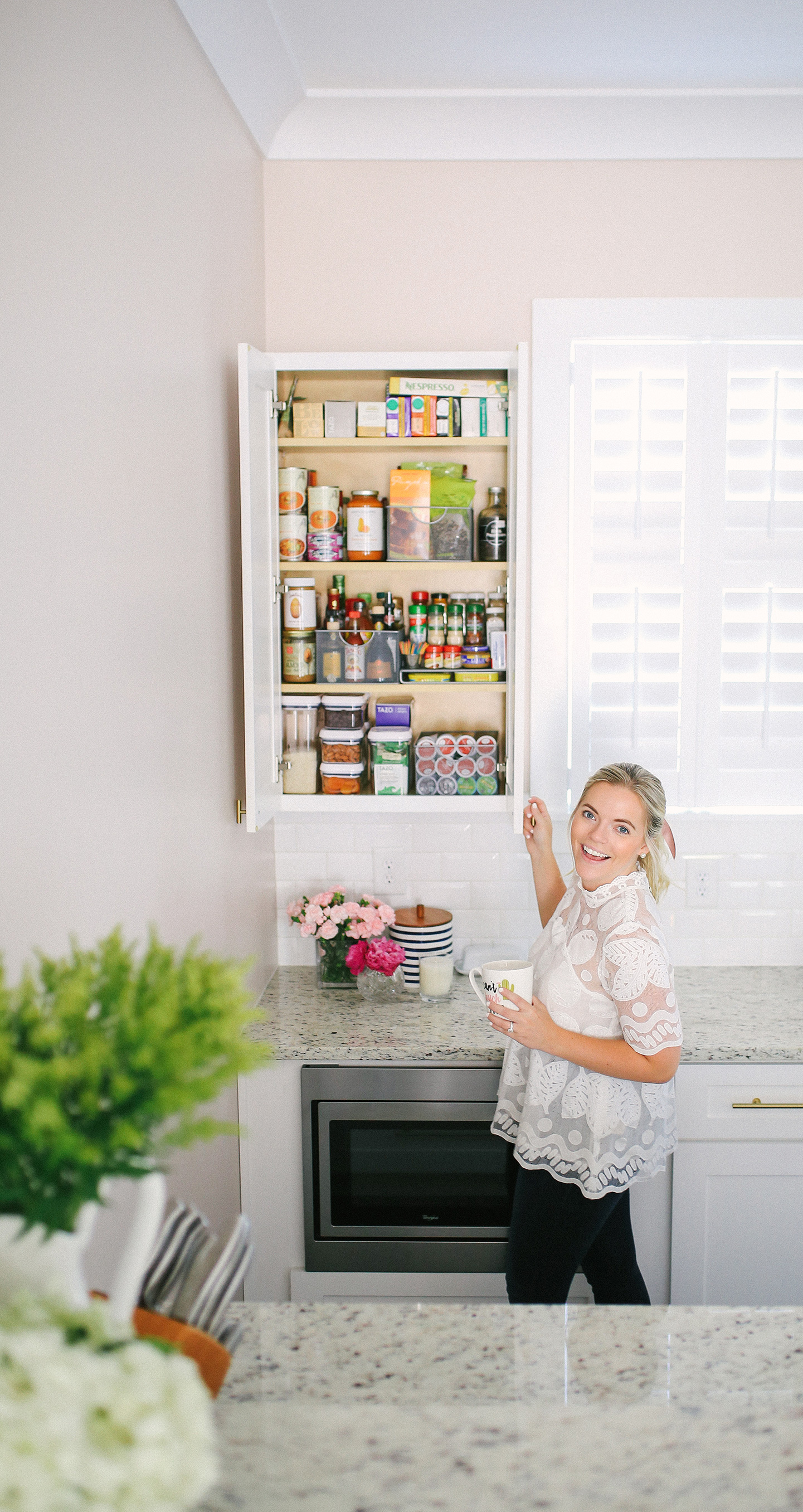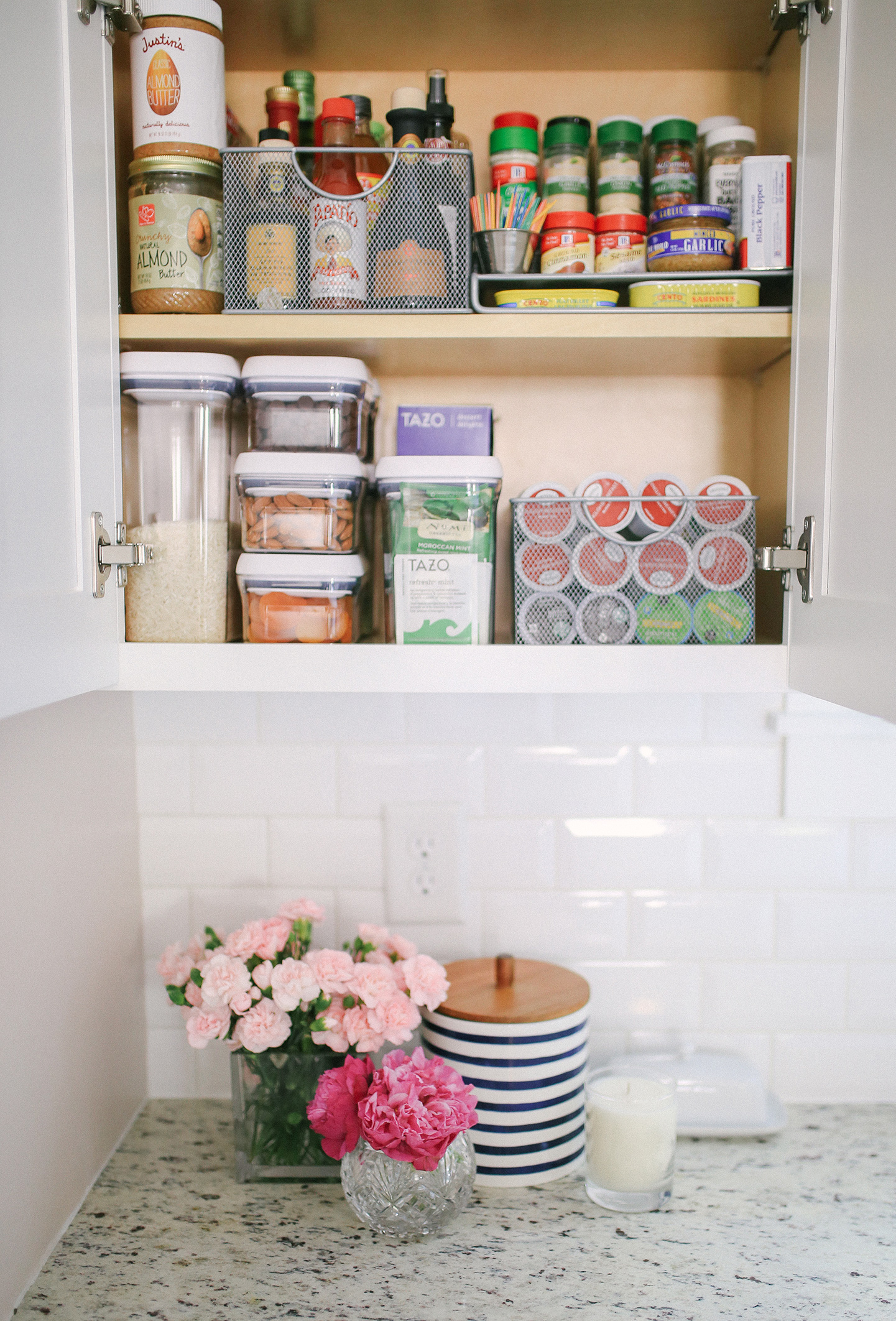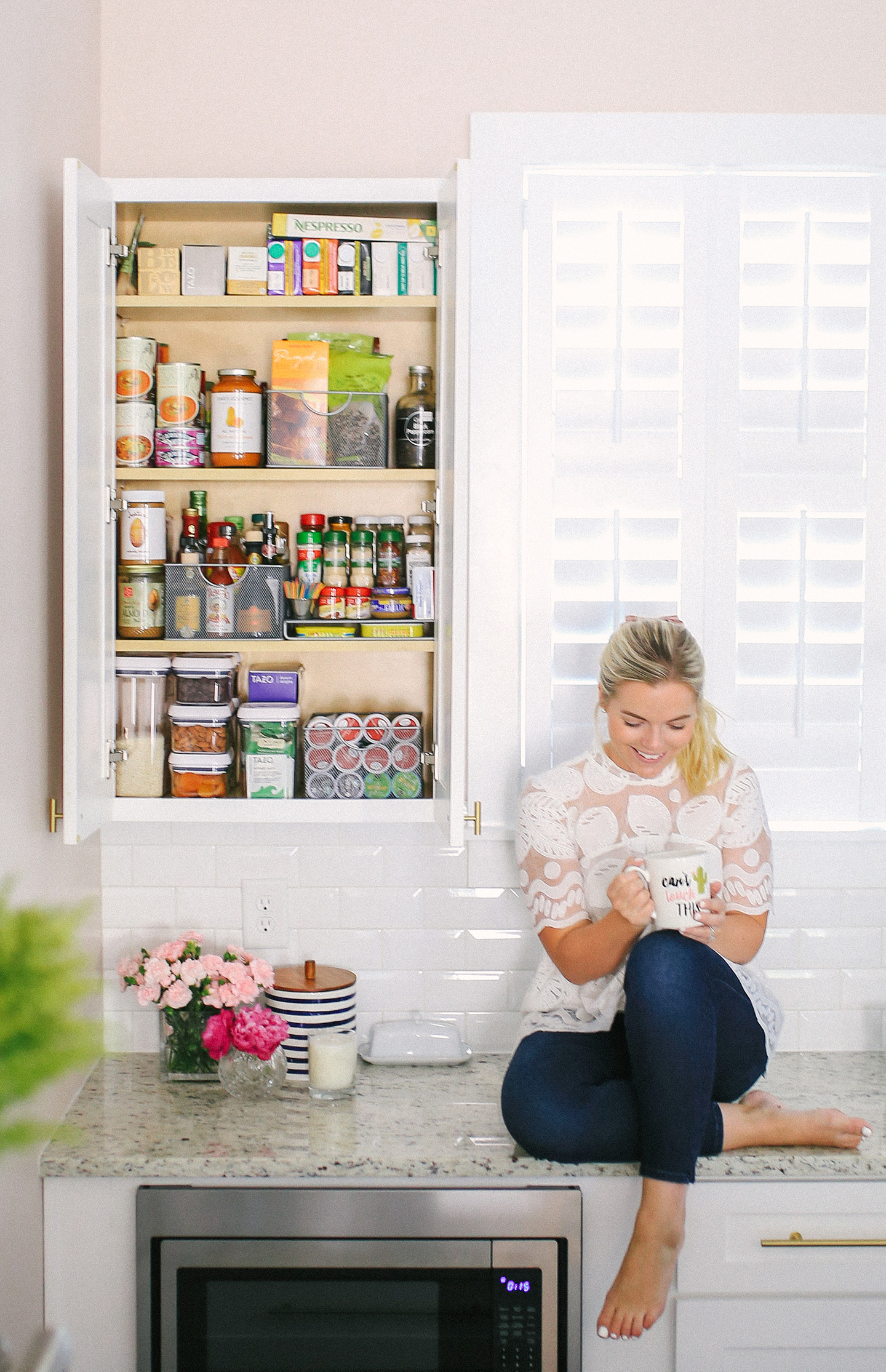 Thank you for helping me get an organized pantry Bed Bath & Beyond! It's a small space, but an important one. Now I want to implement these pieces for some of our closets too! How good for office supplies, right?!
SaveSaveSaveSaveSaveSave
SaveSaveSaveSaveSaveSaveSaveSave