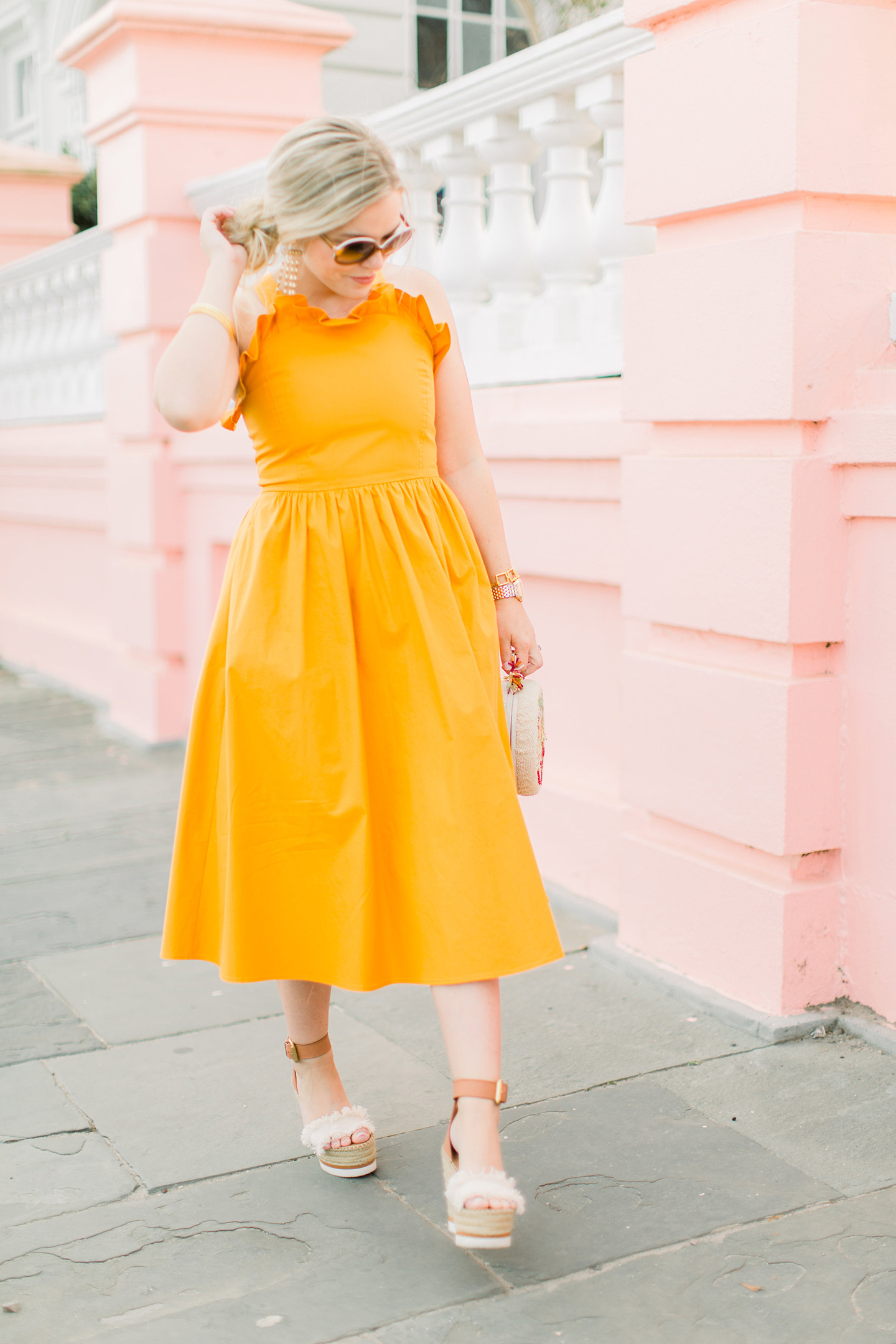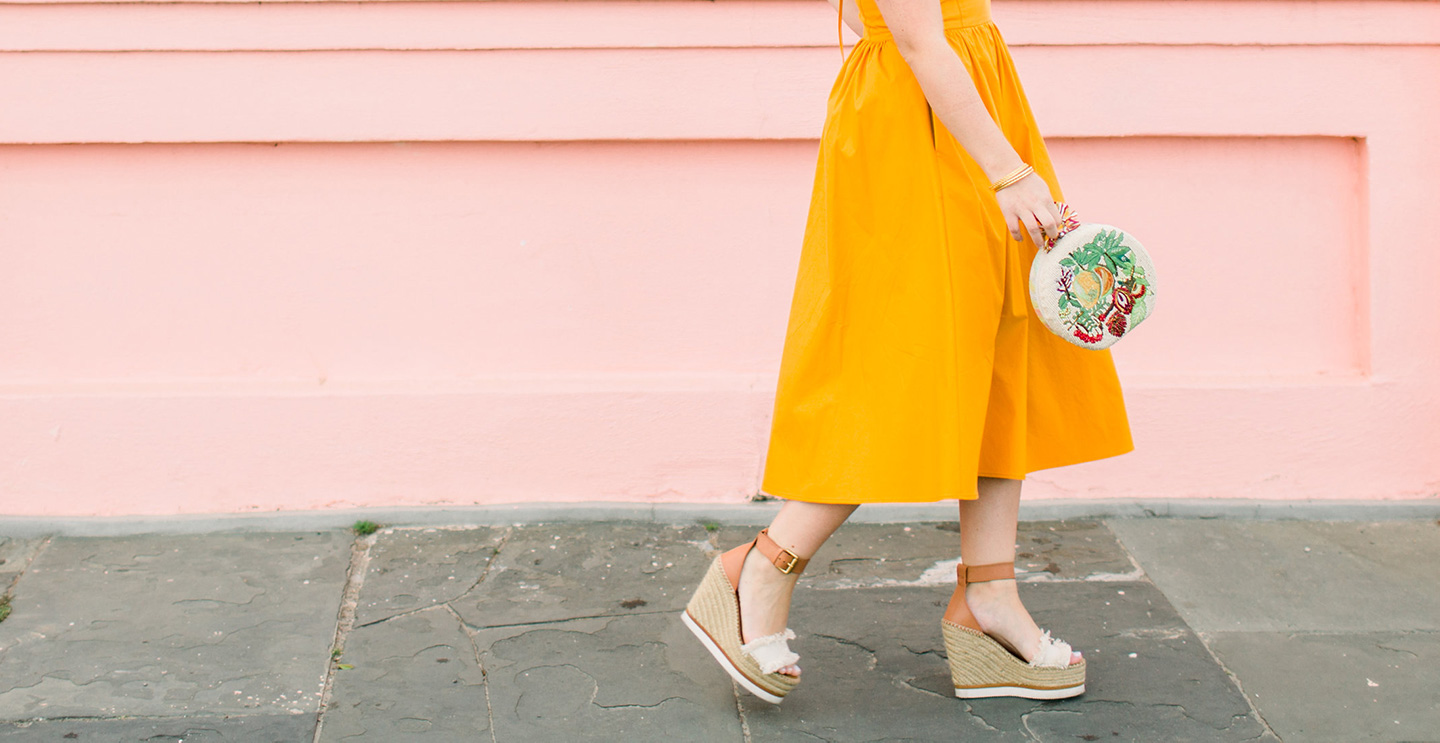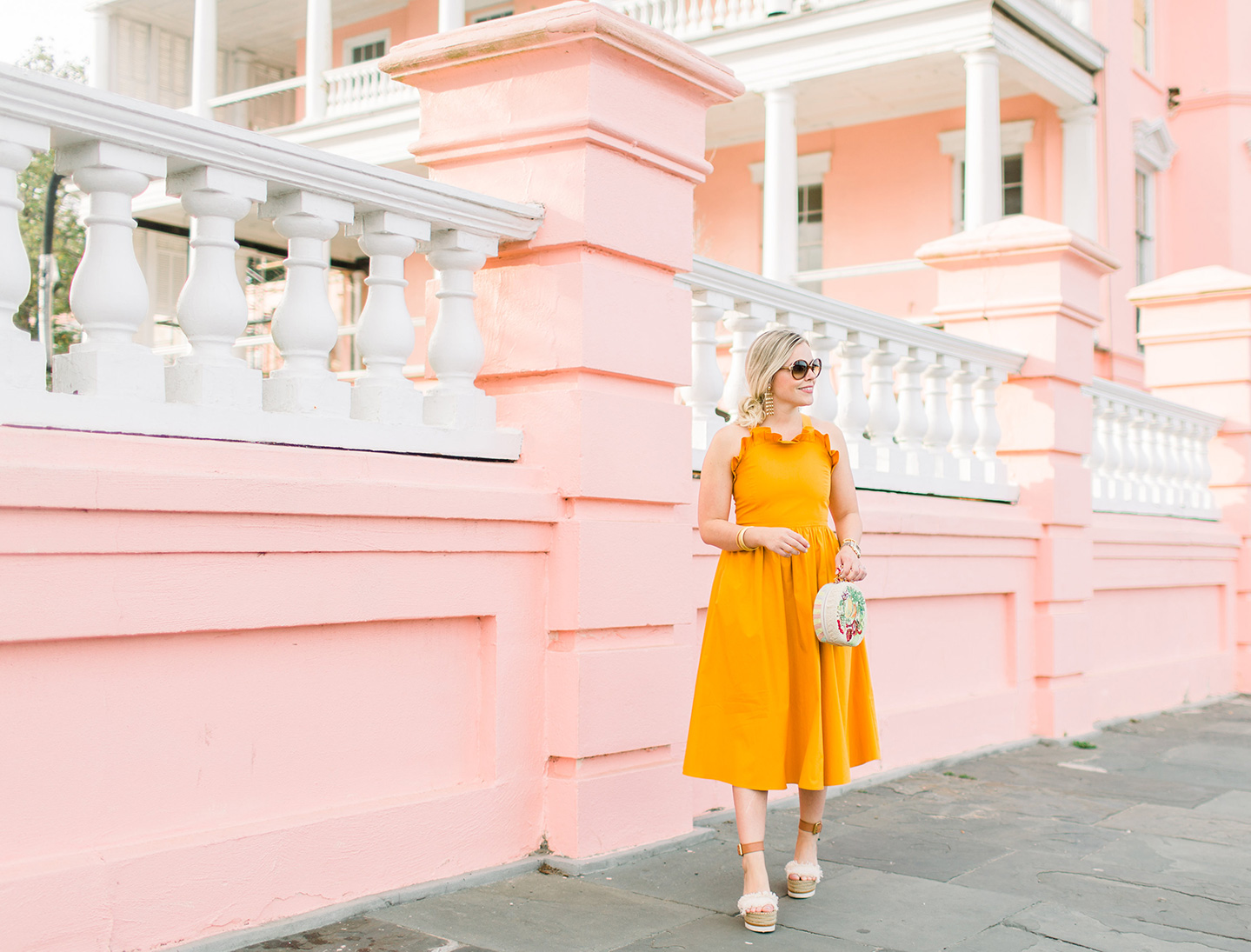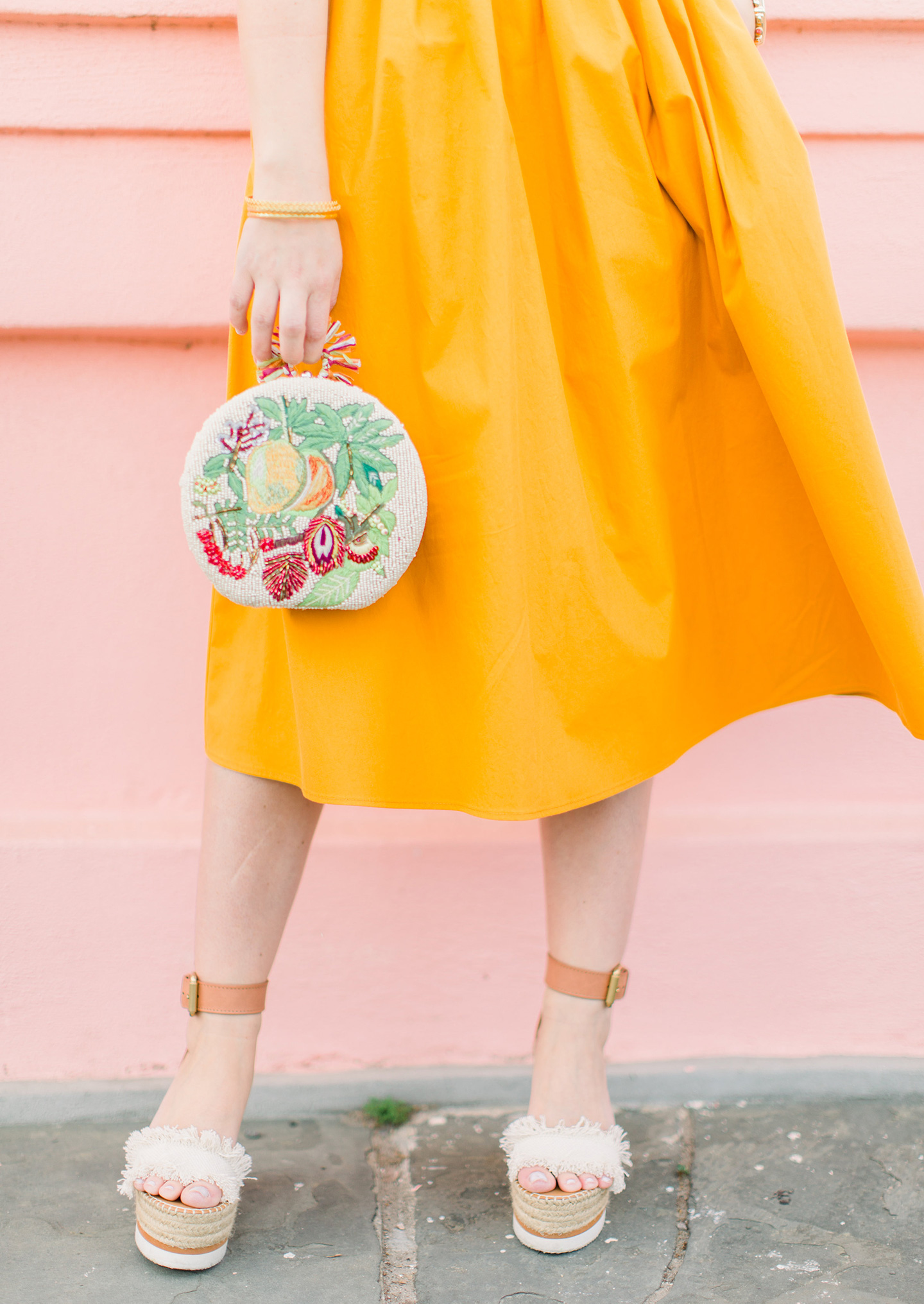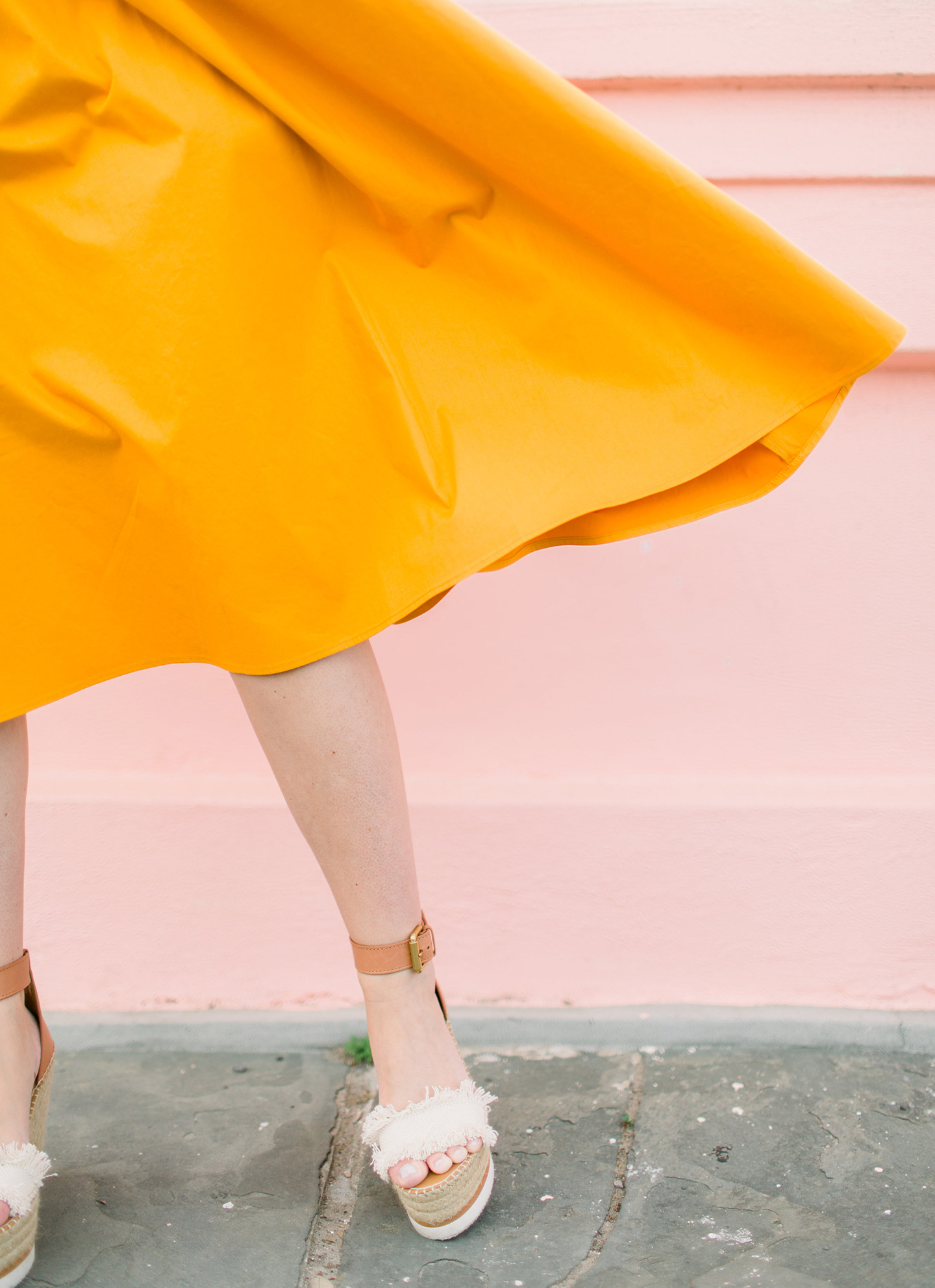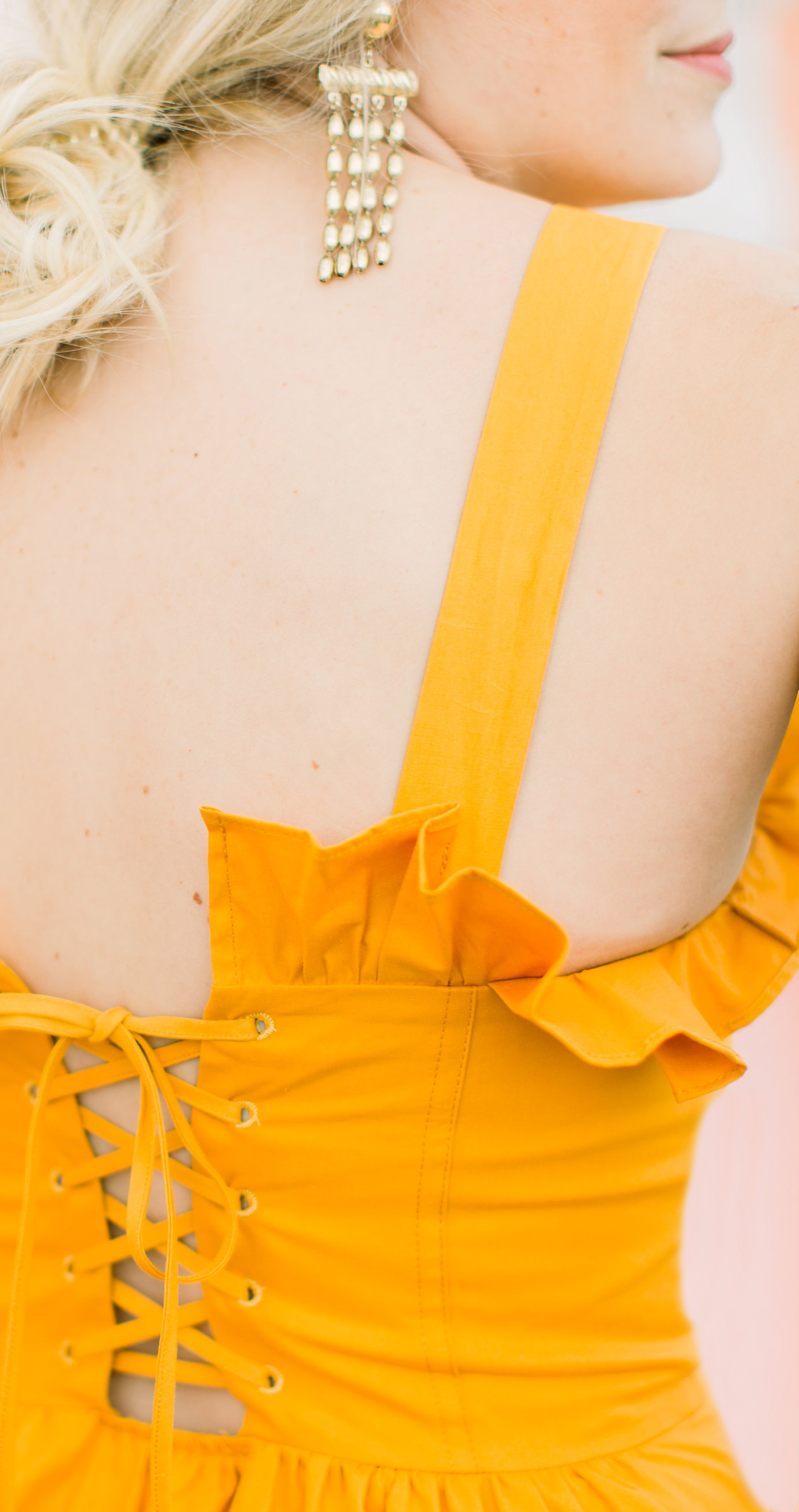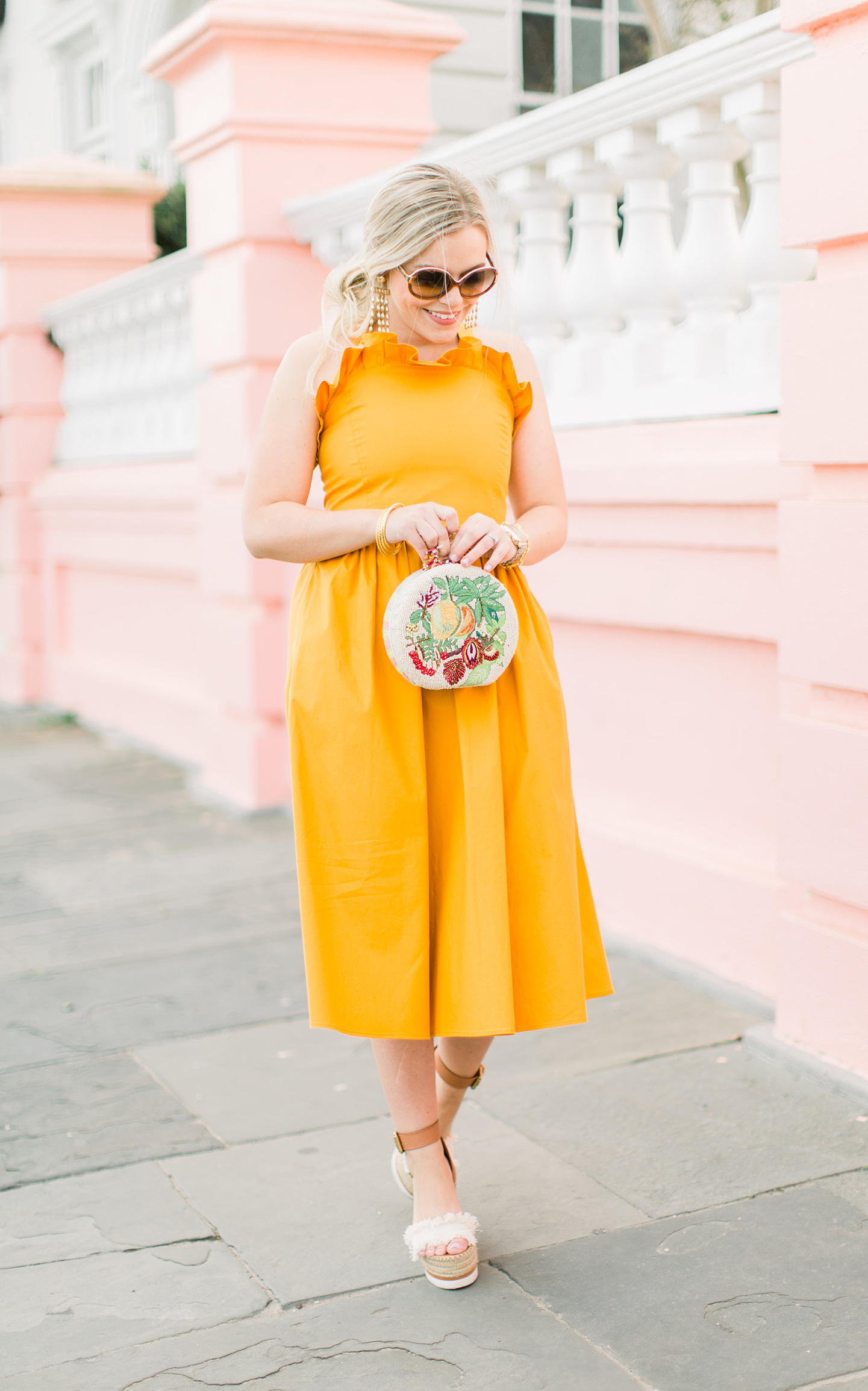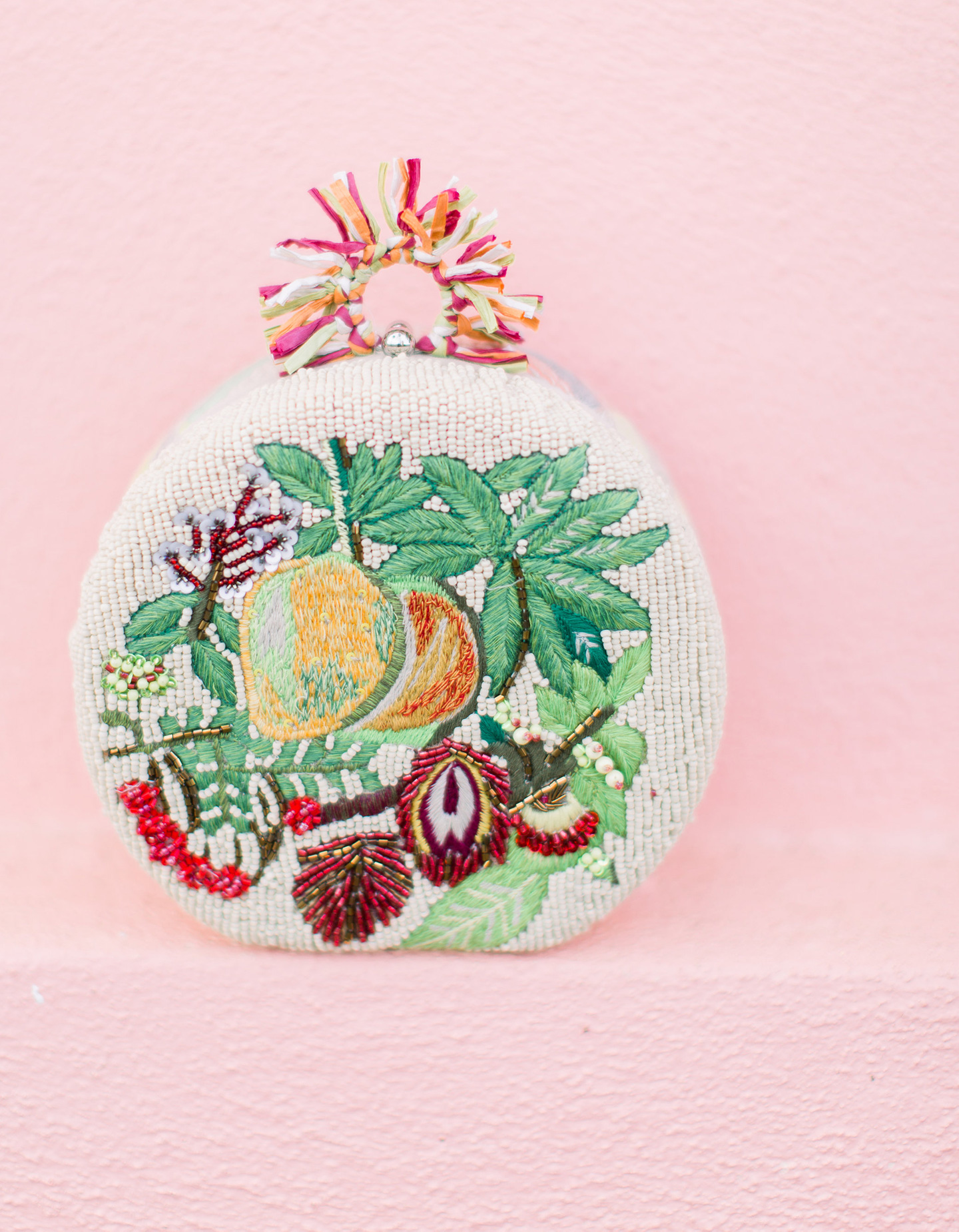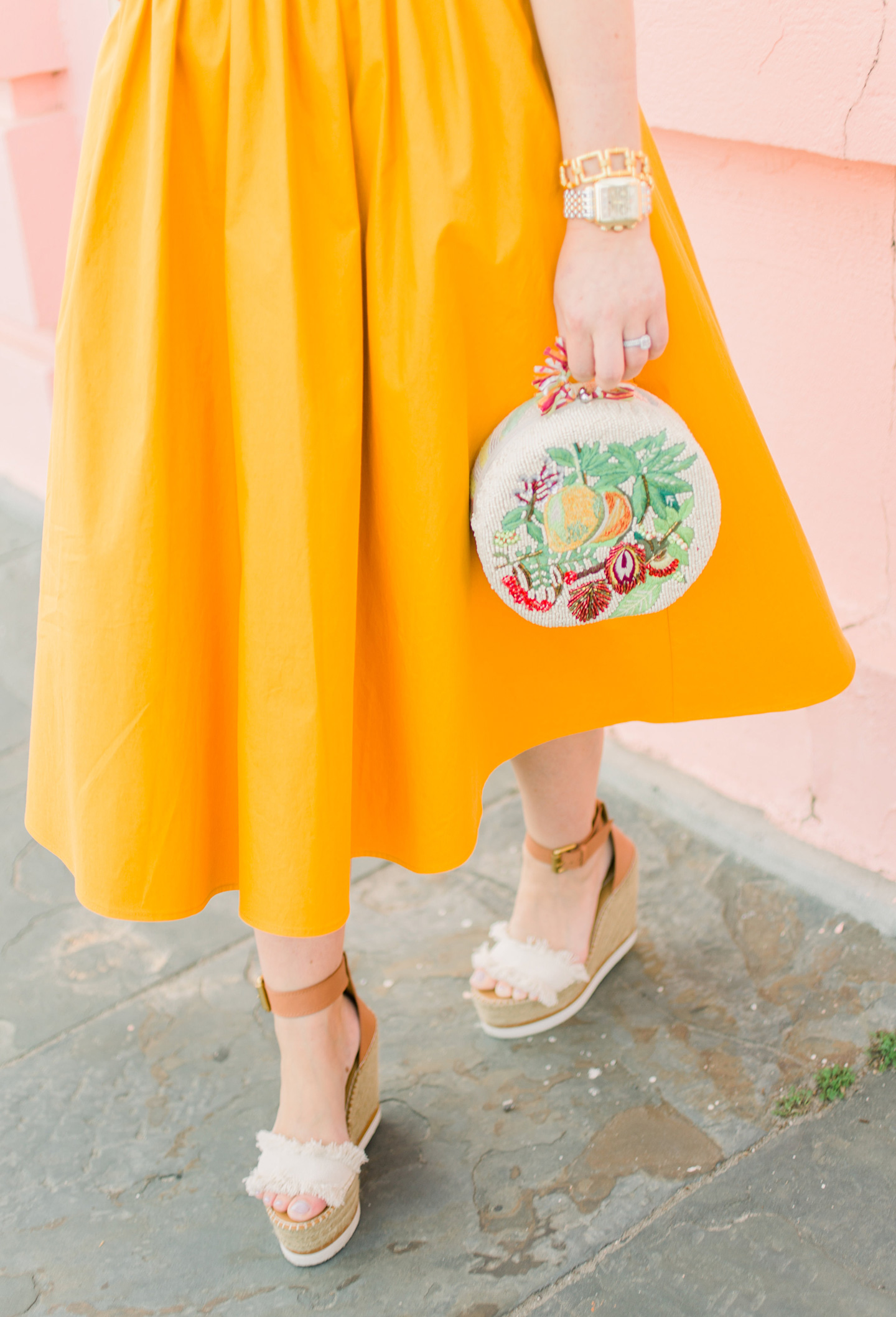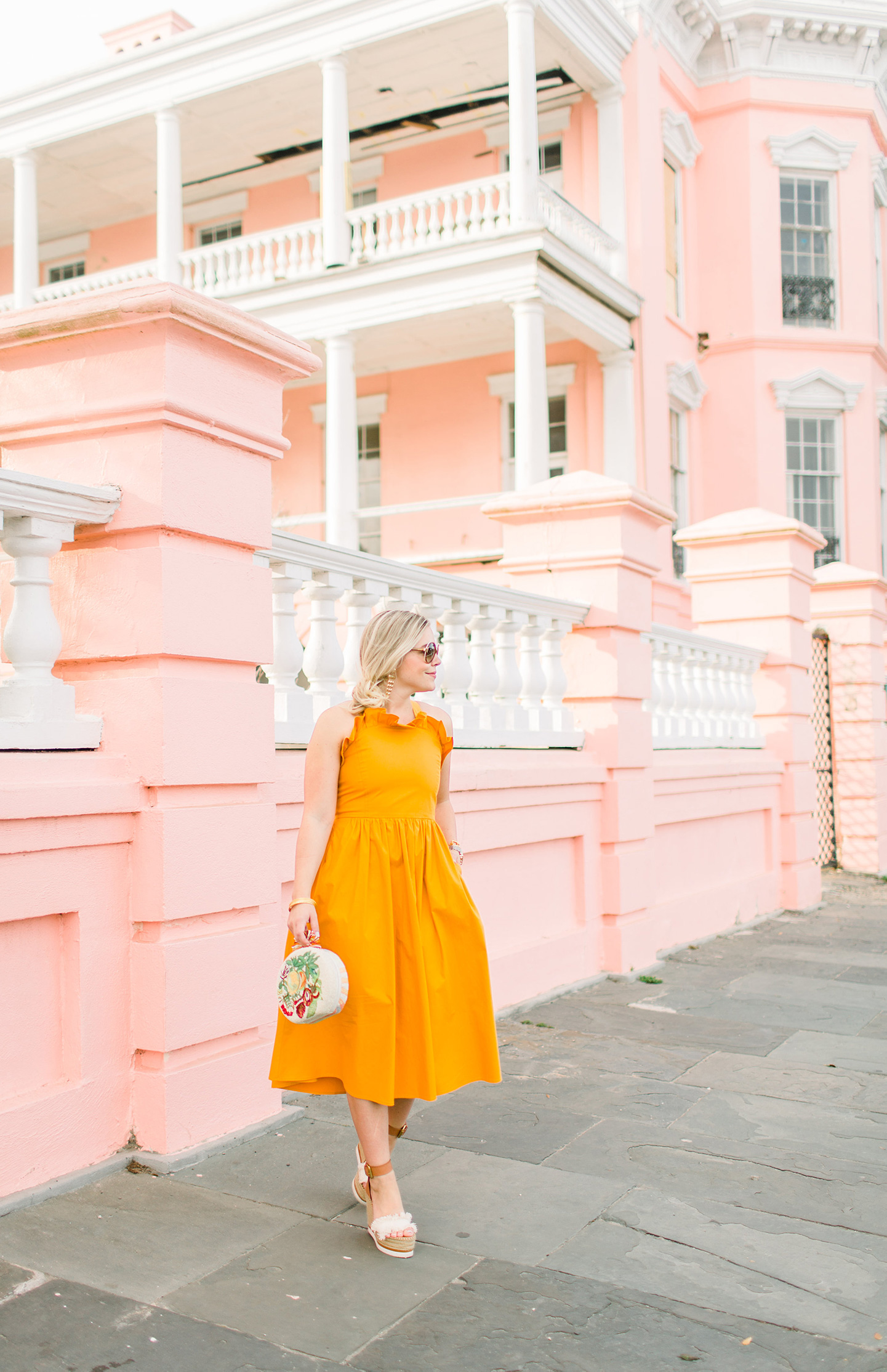 Happy Monday y'all! Hope you had a wonderful Mother's Day weekend, and are ready to get back into the swing of things this week. I know I am, slash need to get my head back into the game. I spent a good part of the weekend getting fully caught up with invoicing, expense/income reports. Sounds riveting I know. Haha. In all reality though, it feels amazing to be caught up and back on top with my business. As a creative, the financial management side of managing a small business is not my strong suit.
Ruffle Tangerine Dress
So, without further babbling, I'm excited to share this fun ruffle tangerine dress with y'all that Rachel + I shot near The Battery a few weeks back. Isn't it just the sweetest?! The lace-up back, the ruffled neckline, and pockets – what more could a girl wish for in a dress? Paired with this pink colonial colored backdrop, it just oozes that old-world tropics vibe. Not surprisingly we're really in Charleston, because this town never seizes to amaze me with it's beauty and charm.
Let's talk accessories, shall we? I came across this gem of a beaded clutch on the Anthro site and just had to snag it. How cute for summer beach travels, am I right?! Last but certainly not least, I topped off this sweet little ruffle tangerine dress with locally sourced earrings by Candy Shop Vintage. Their multi-strange rice bead earrings are some of my current FAVES.
SaveSaveSaveSaveSaveSaveSaveSave
SaveSaveSaveSave
SaveSave
SaveSave