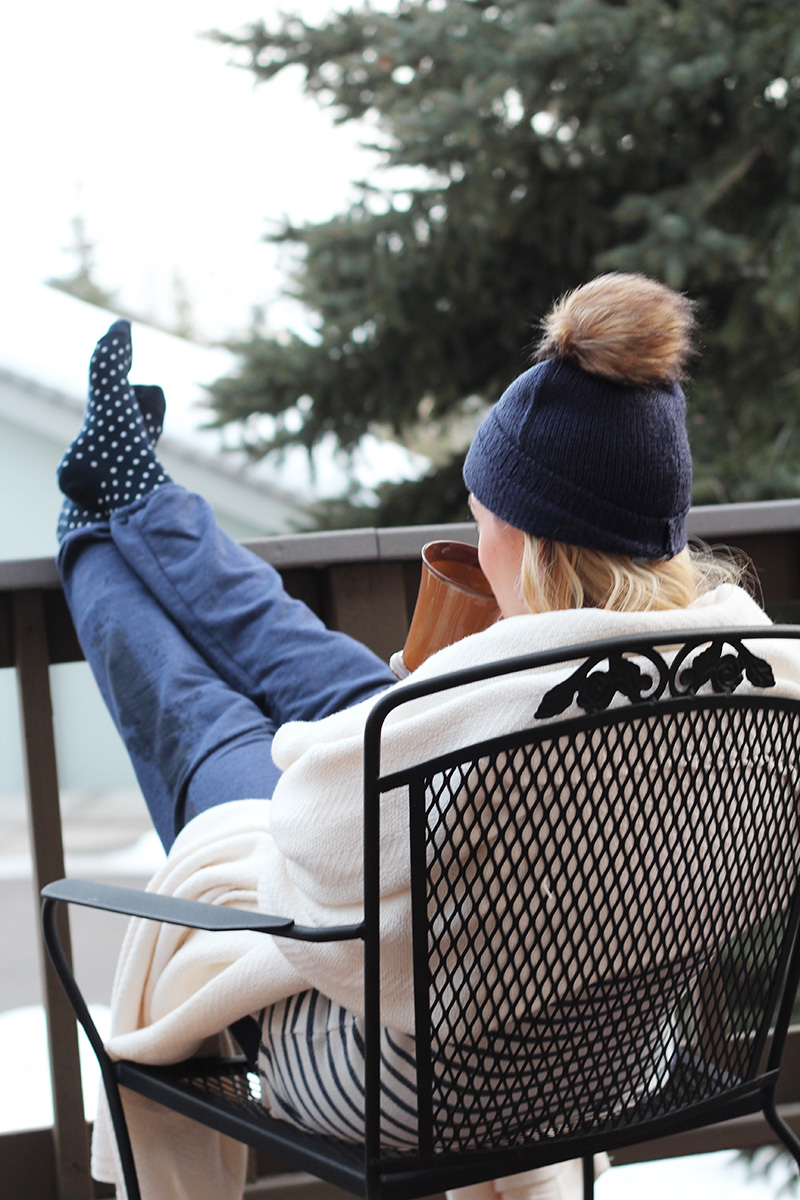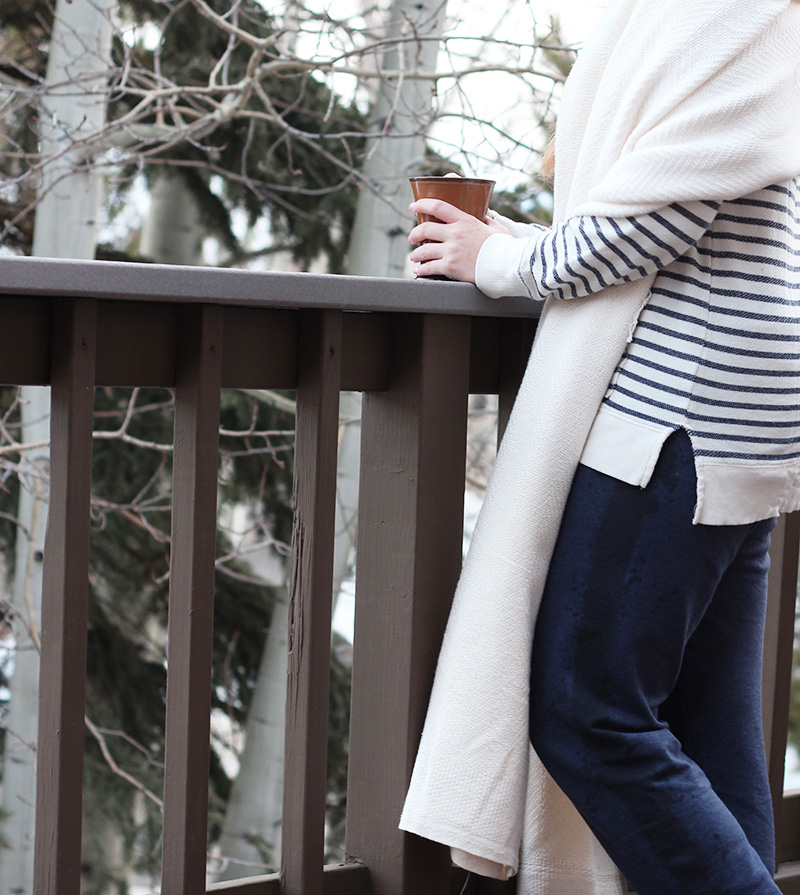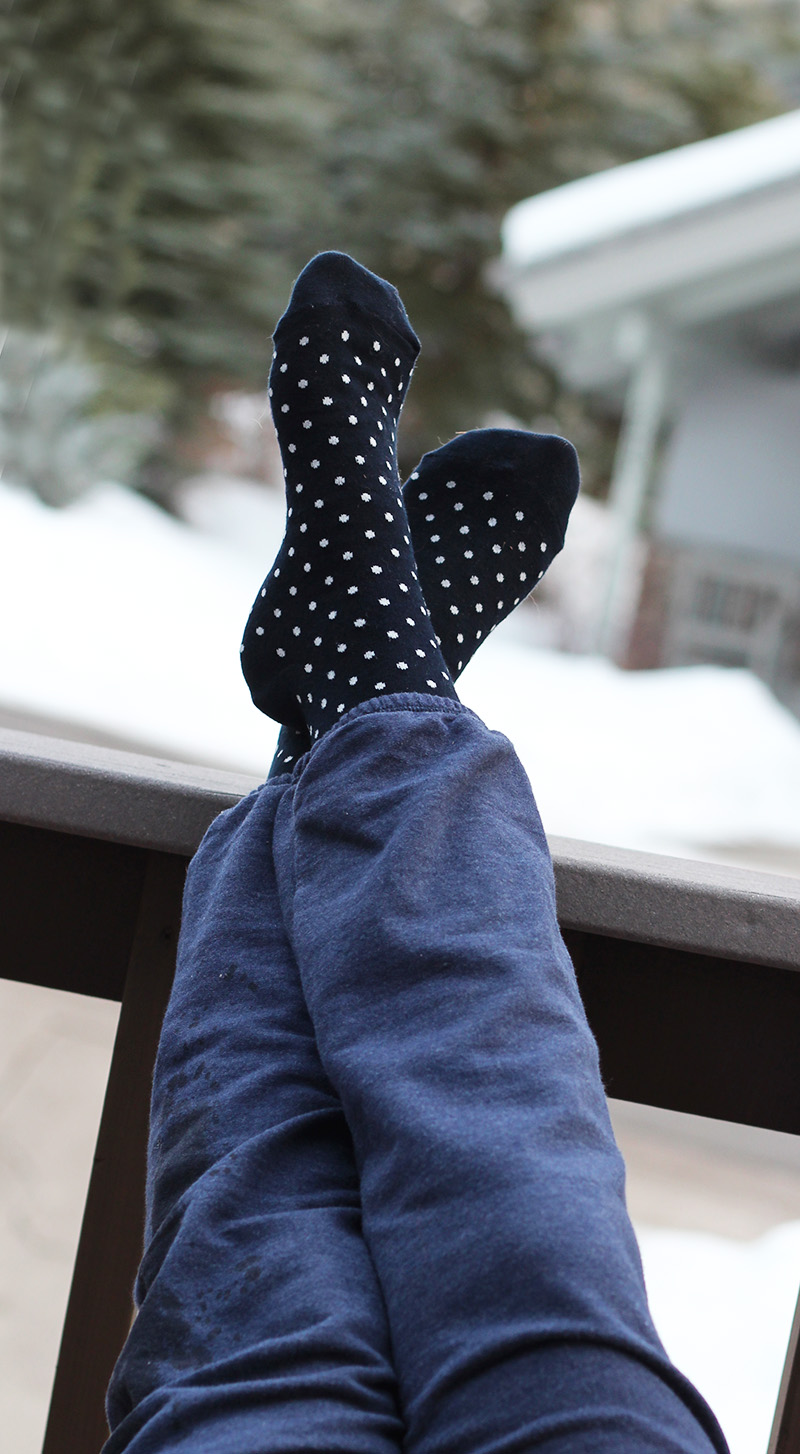 Sweatpants, Stripe Long Sleeve, Pom Beanie c/o Aerie | Polka Dot Socks | Cream Blanket
After a long day of skiing on the slopes, there's nothing I'd rather do then cozy up in my loungewear with a cup of something warm. Having access to a porch with a beautiful view doesn't hurt. I feel like I've been living in these sweats + soft henley-style shirt during our Steamboat trip! They've been great for the layering under my snow suit + lounging around the house – win win.
p.s. Check out more pics of this look on the slopes over on Aerie's blog!