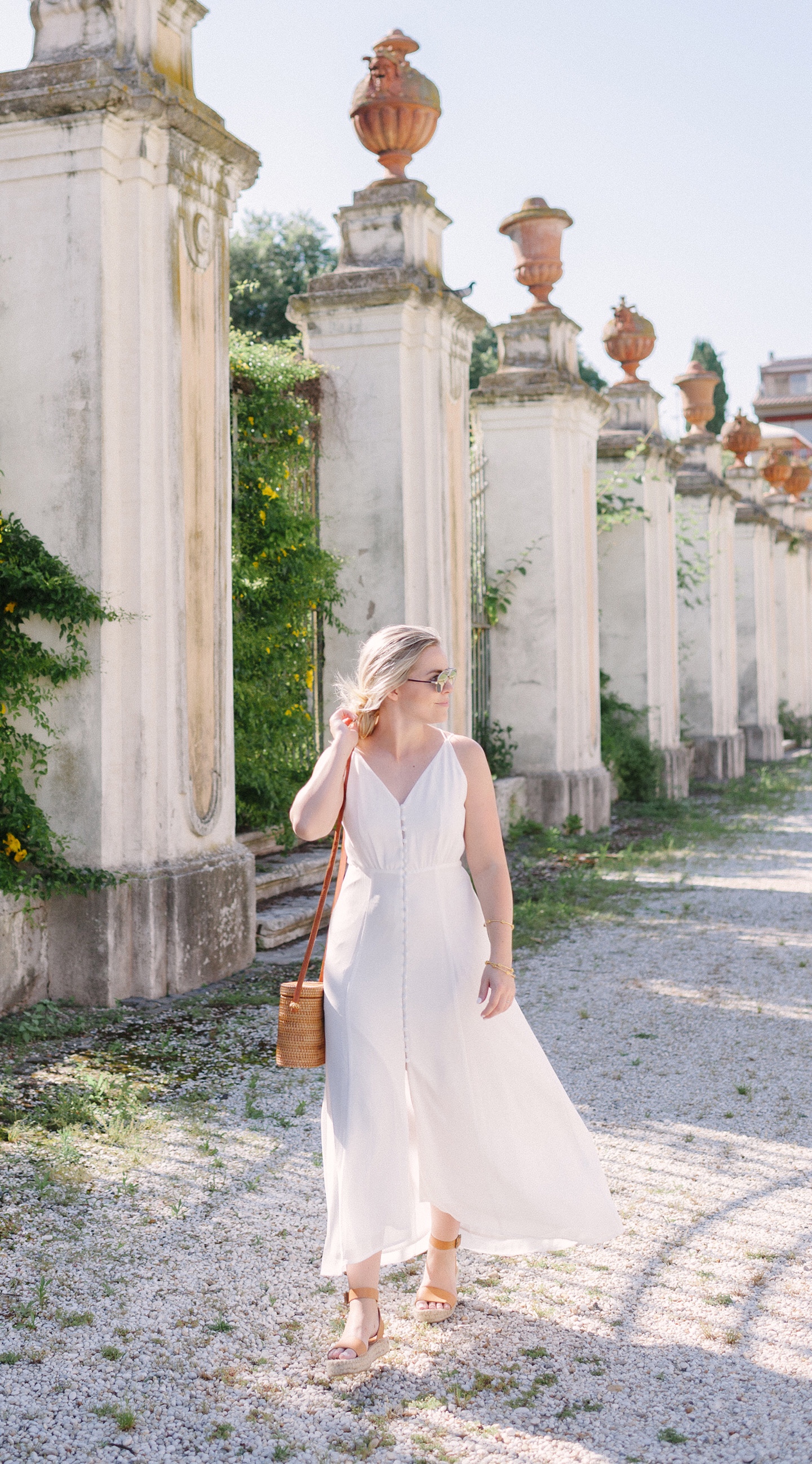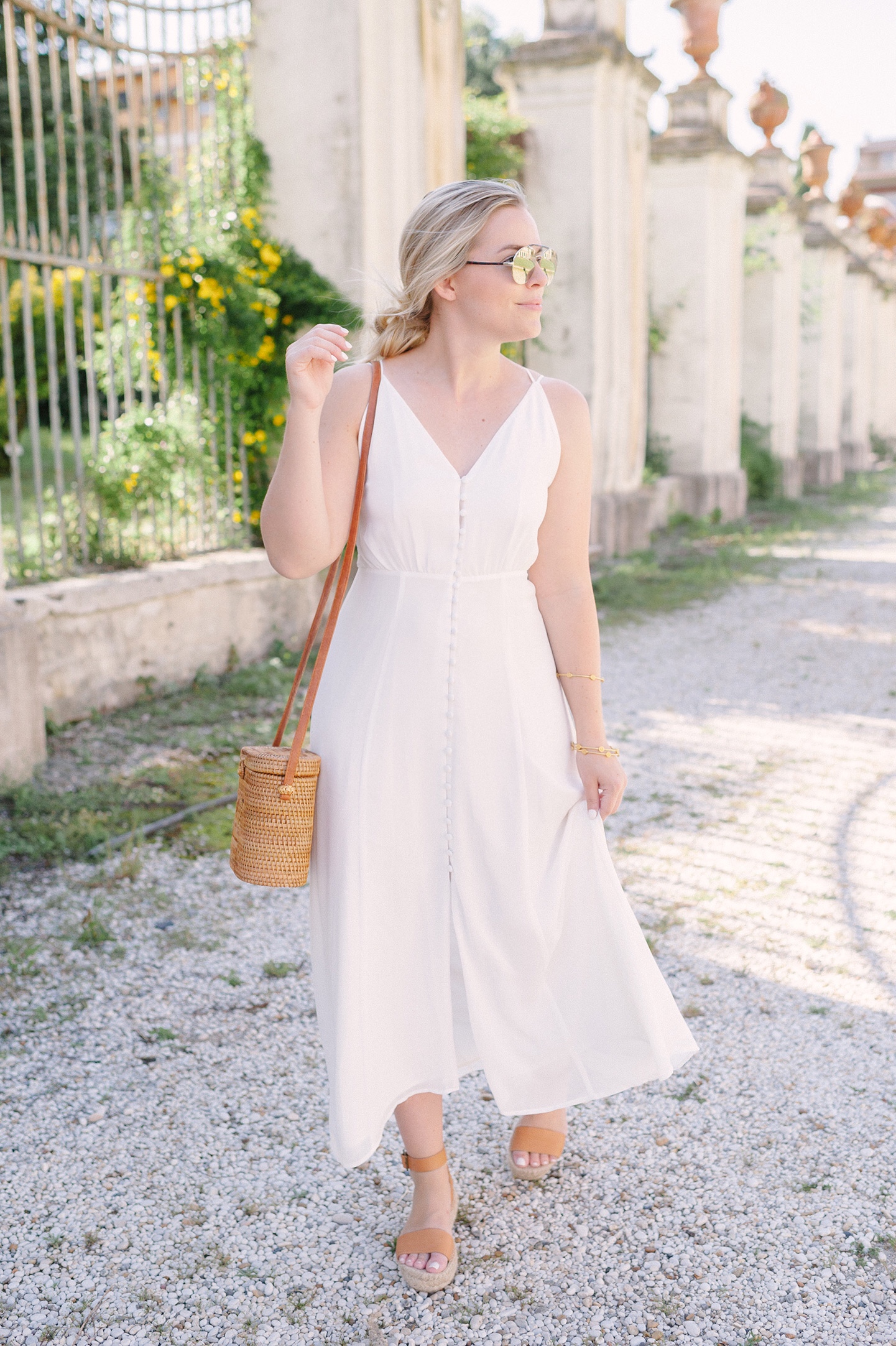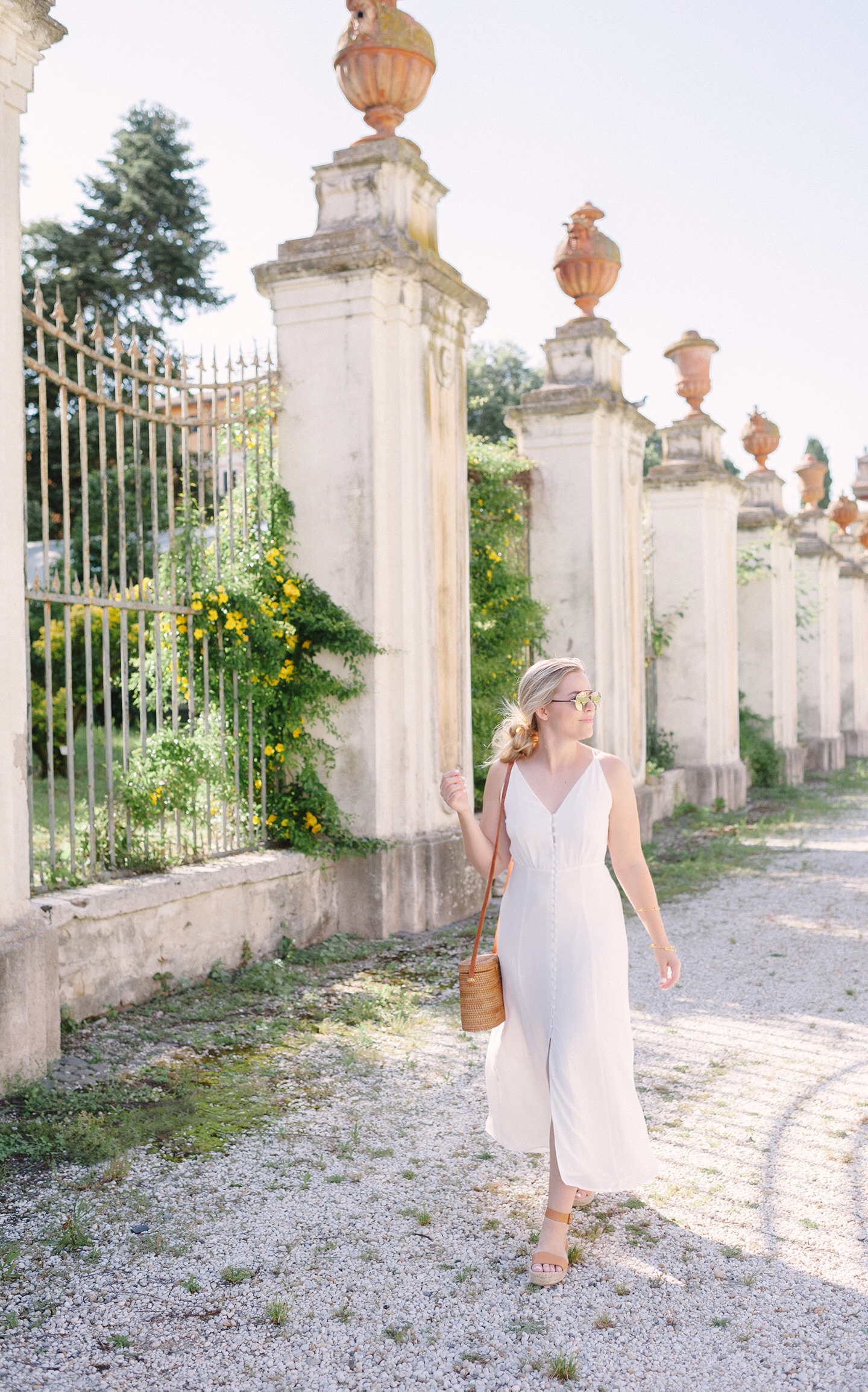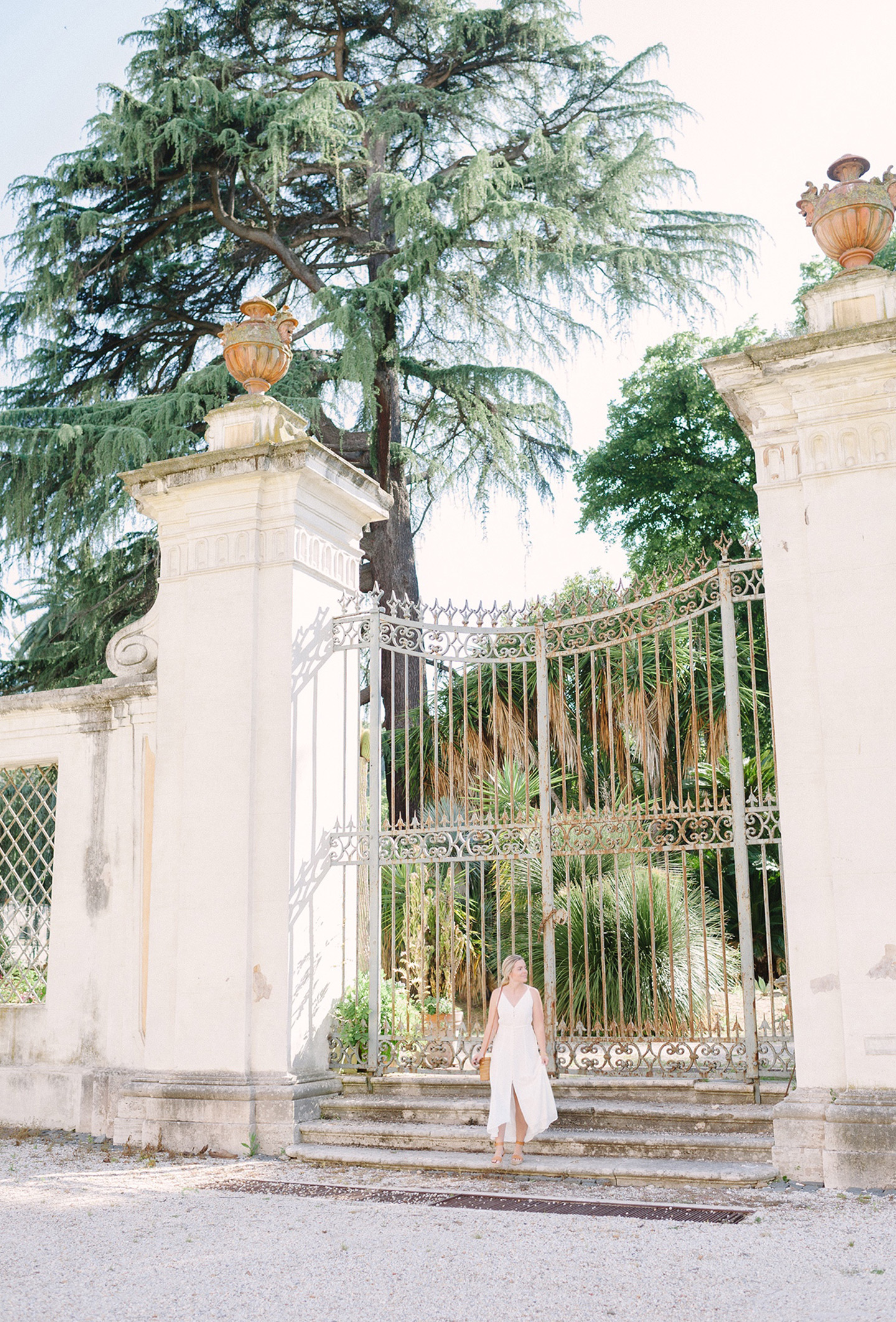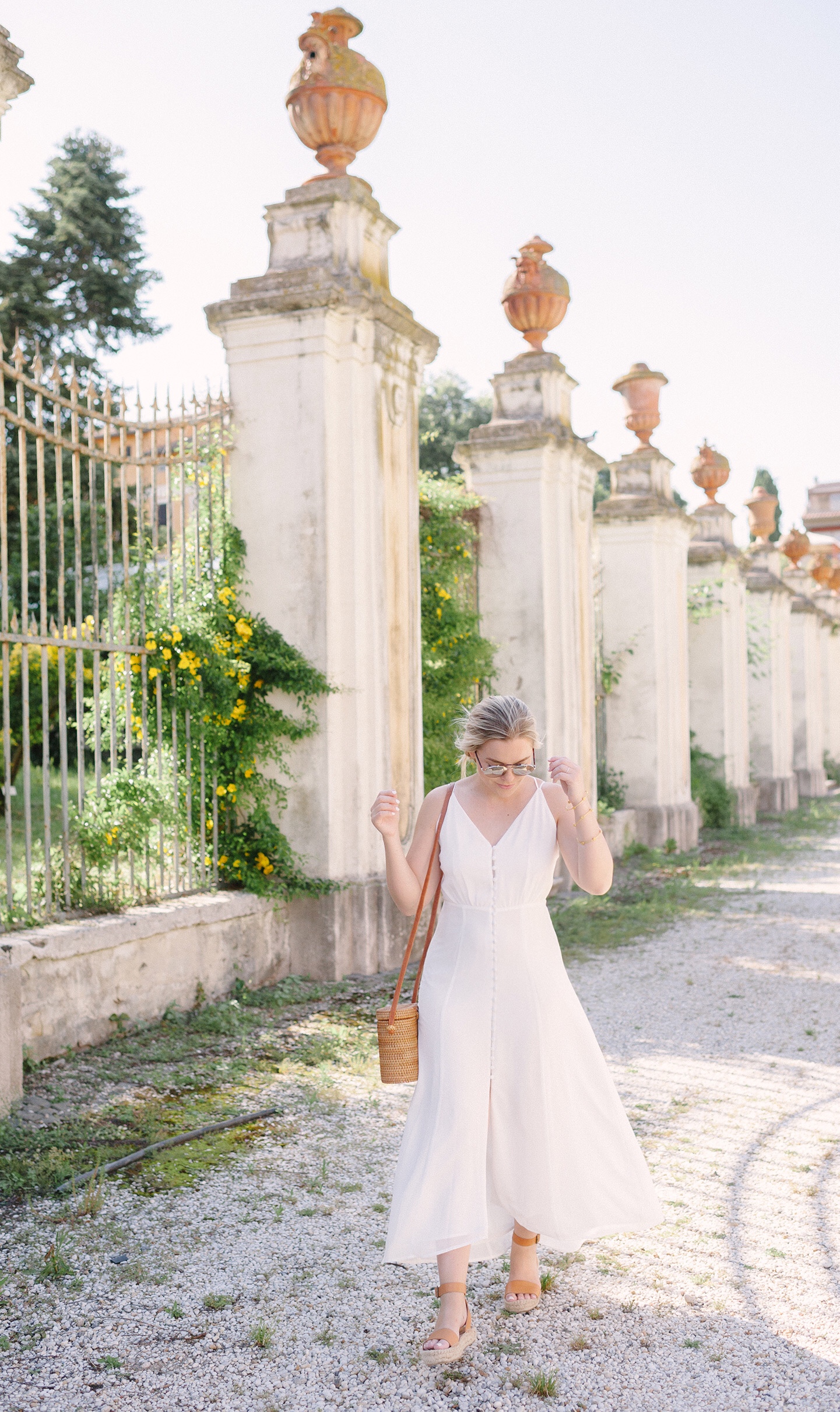 Happy Monday babes! I'm rounding out my Rome trip with this pretty, little white button up dress. On this specific morning Julie and I decided to roam around our sweet little Roma neighborhood, Trastevere, in search of pretty spaces and places. We came across the sweetest corridor that opened up into this beautifully stunning courtyard! The corridor was lined with wild blooms, ancient pillars and gigantic gates – truly a sight to see. It felt like a dream to walk around surrounded by so much history.
White Button Up Dress
This white button up dress was the perfect ensemble for a casual day around town. Eating gelato, snapping pics and walking through cobblestone streets – ah, take me back! The fabric on this little number is beautifully made, and a great price point. Complete with delicate button details and thin shoulder straps, paired with the light double-layer fabric – this white button up dress is made for European summer days.
If you're traveling to Rome, be sure to check out my top 5 must sees while you're in the city!