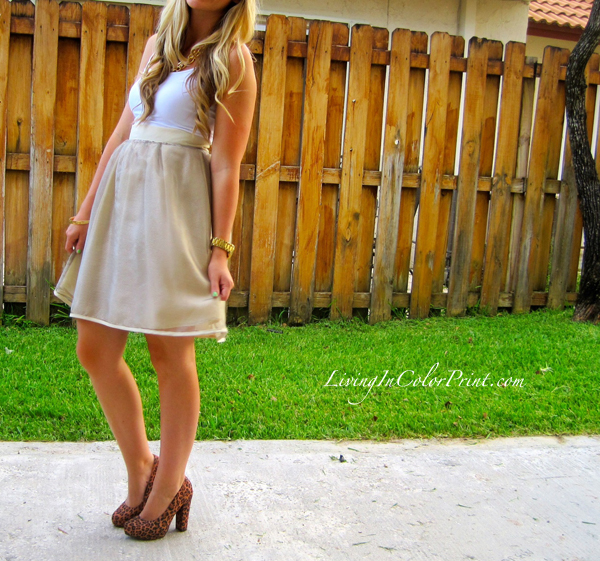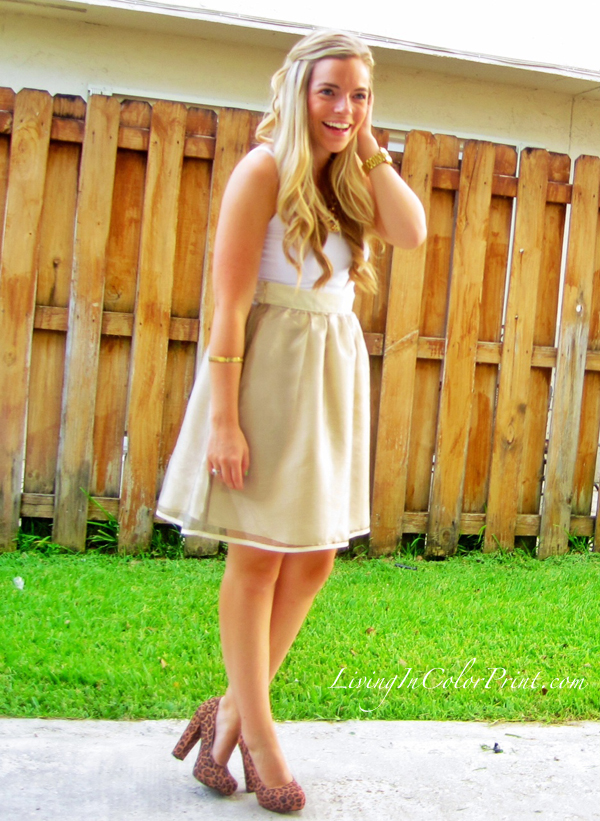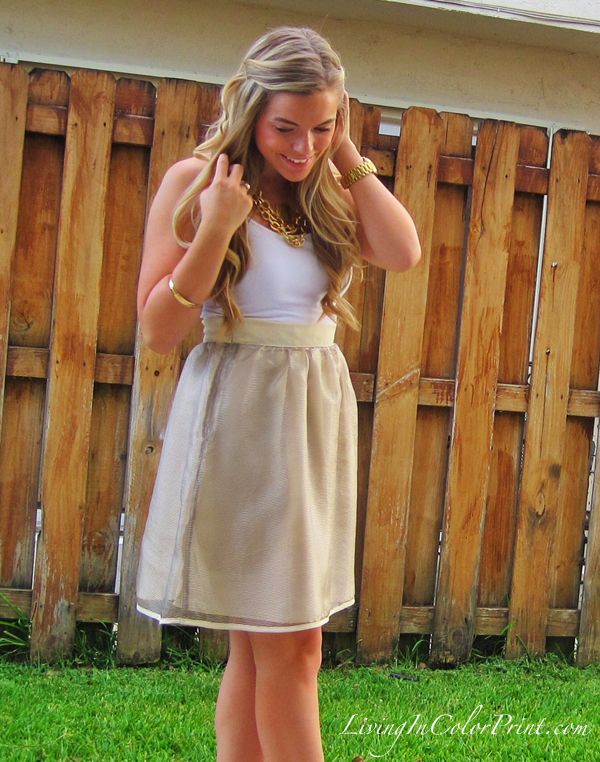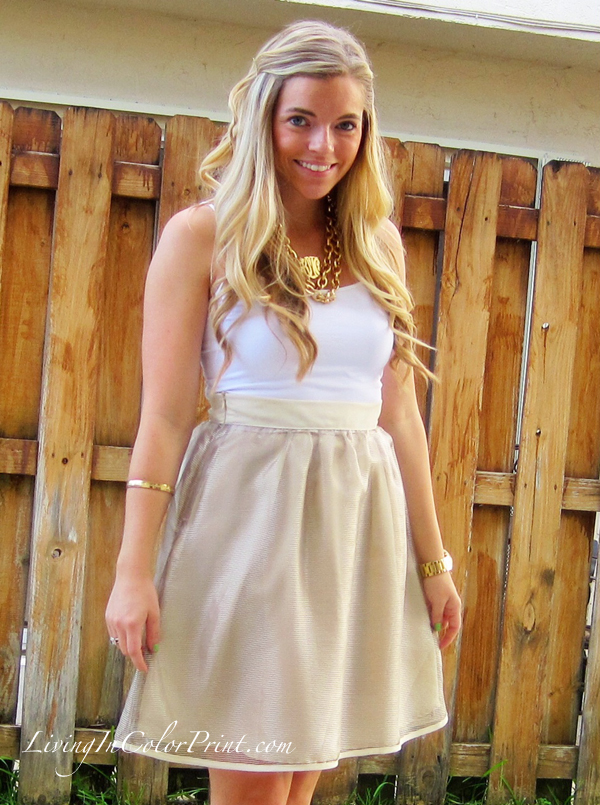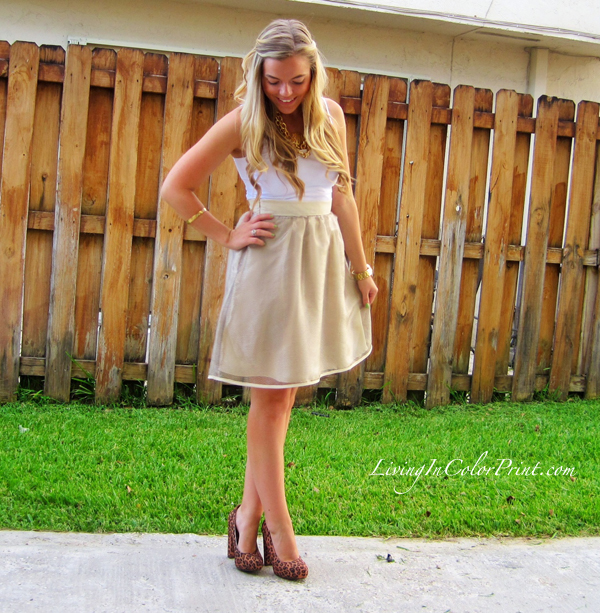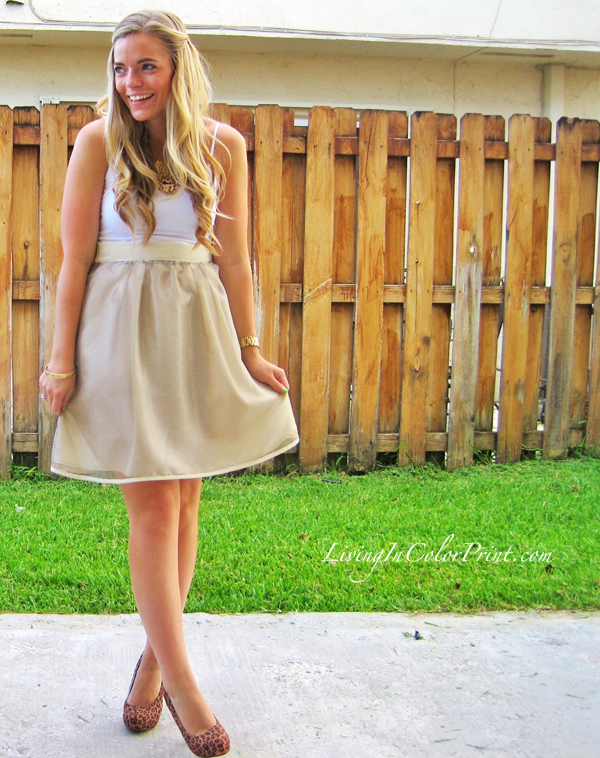 Skirt: c/o Etiquette Boutique // Tank: c/o Etiquette Boutique // Monogram Necklace: c/o Eve's Addiction // Gold Chain Necklace: c/o Christina M Boutique // Pumps: ERGE Footwear // Arm candy: Michael Kors Runway Glitz Watch, Kate Spade Bangle
If you would have asked me several years ago if I had a preference between silver or gold, I would have said silver all the way. Nowadays I such a gold nugget. Don't get me wrong, I still love white gold, silver, and platinum but yellow gold has won me over for now.
This outfit was built around this adorable little skirt with thin gold line detail from Etiquette Boutique [where else?!]. I picked it up about a week ago and had every intention of saving it for a holiday party [pre-planner to the max, I know]. My girlfriend convinced me otherwise and I was determined to make this dainty little thing appropriate for the office, after all it is the perfect length. I paired it with a simple white tank and a short white, lace detail cardi [not shown]. Added a little pop of flare with my trusted, and always comfy, leopard pumps and piled on the gold baubles. Ok, maybe not piled…but layered.