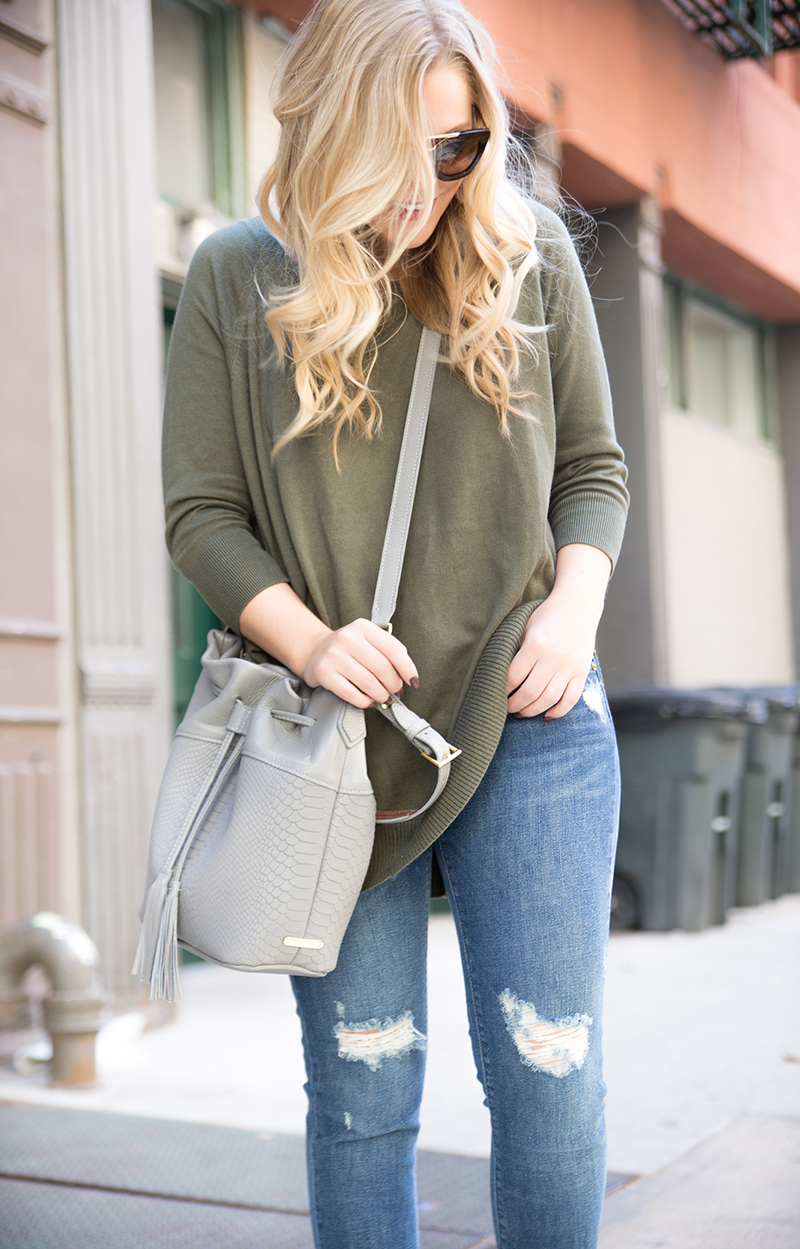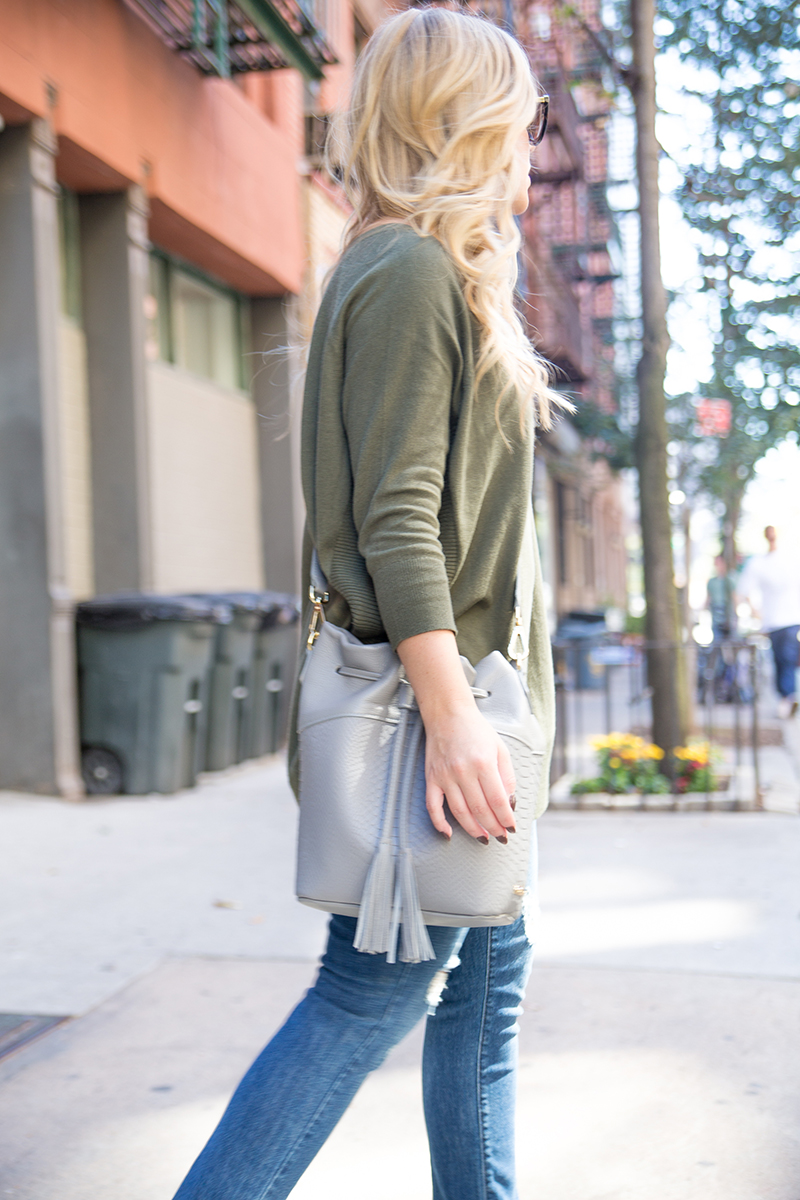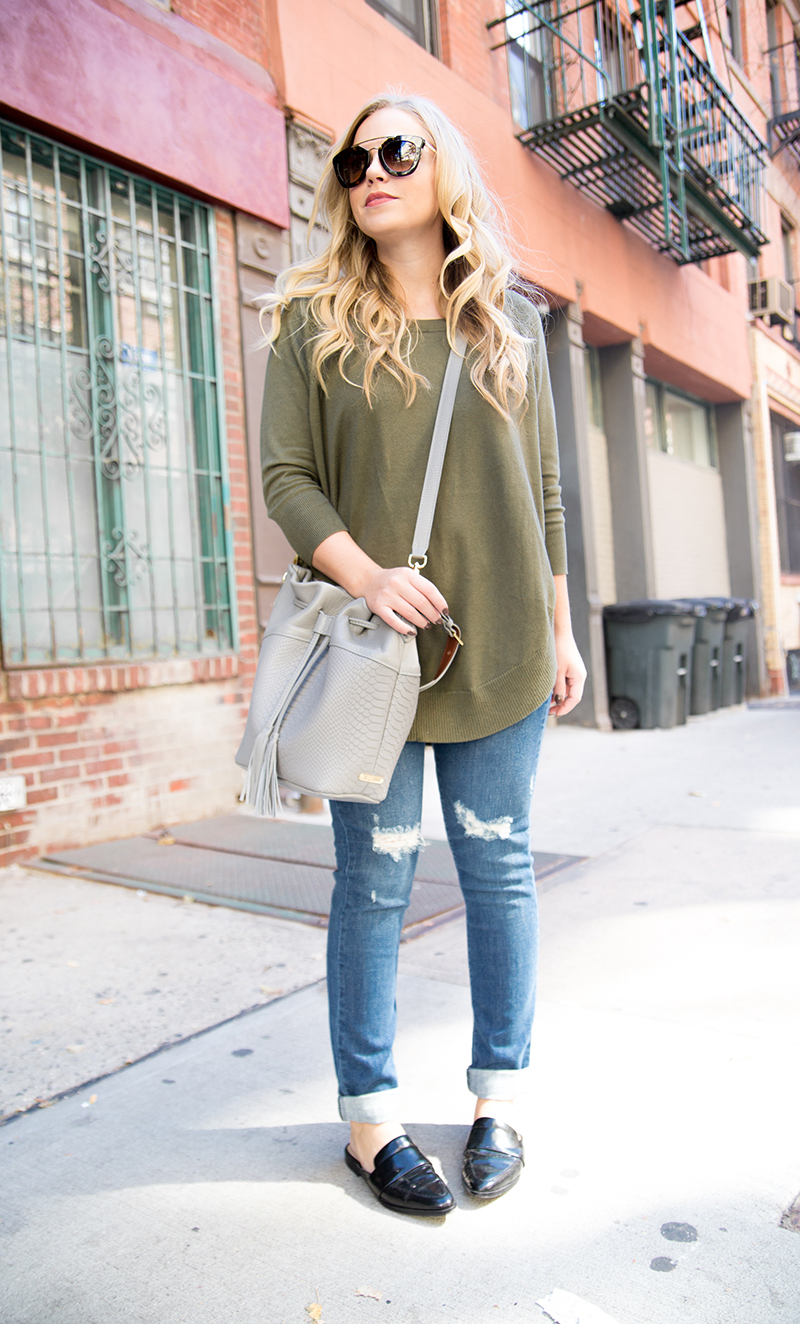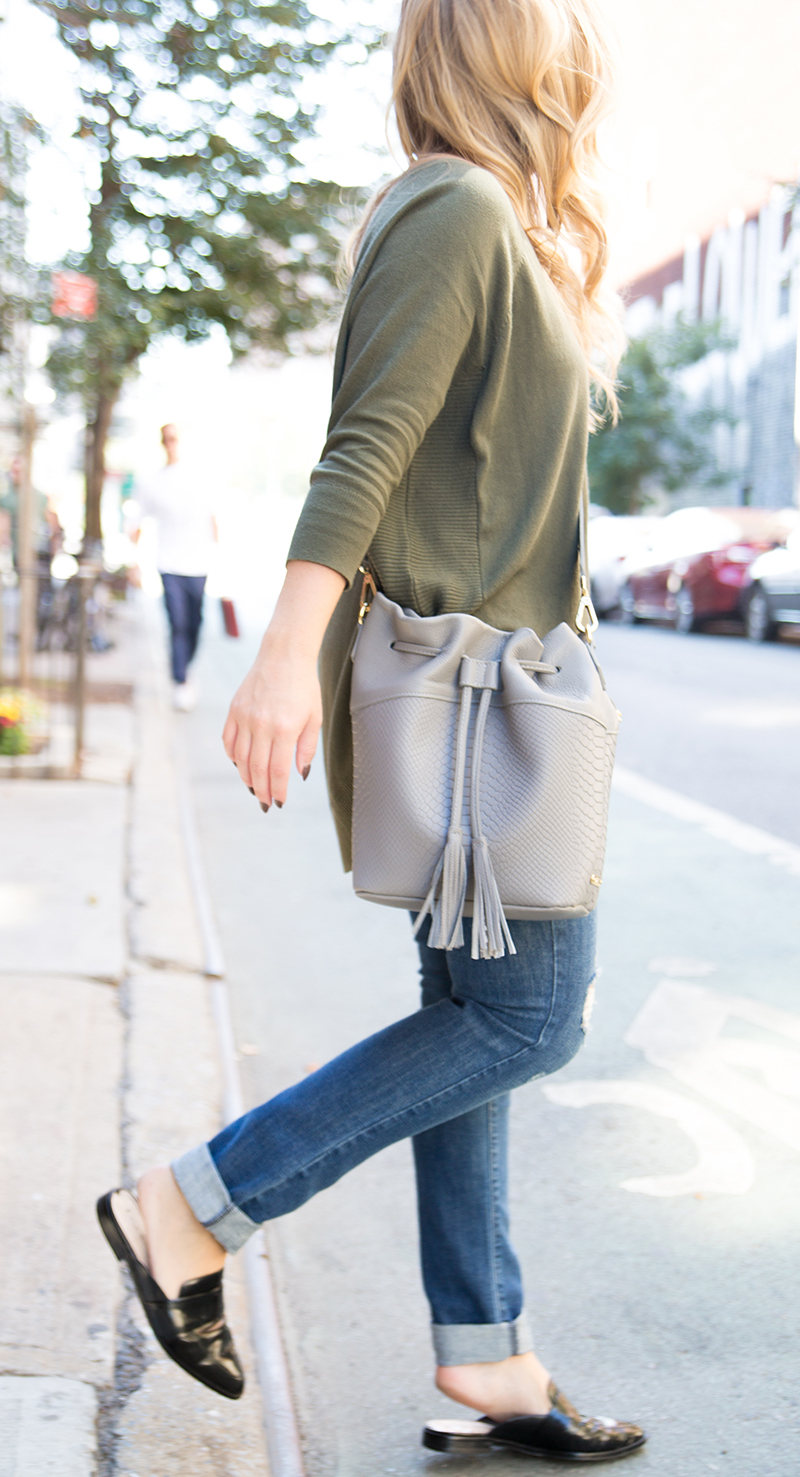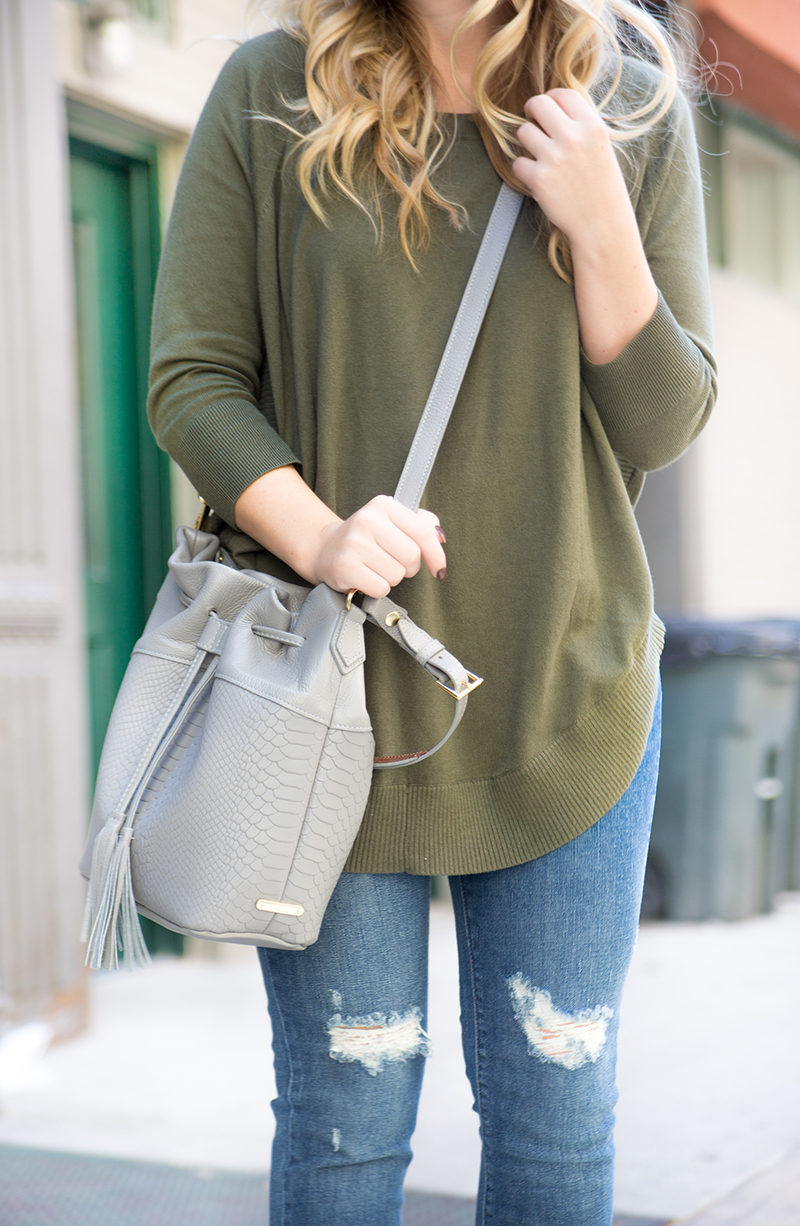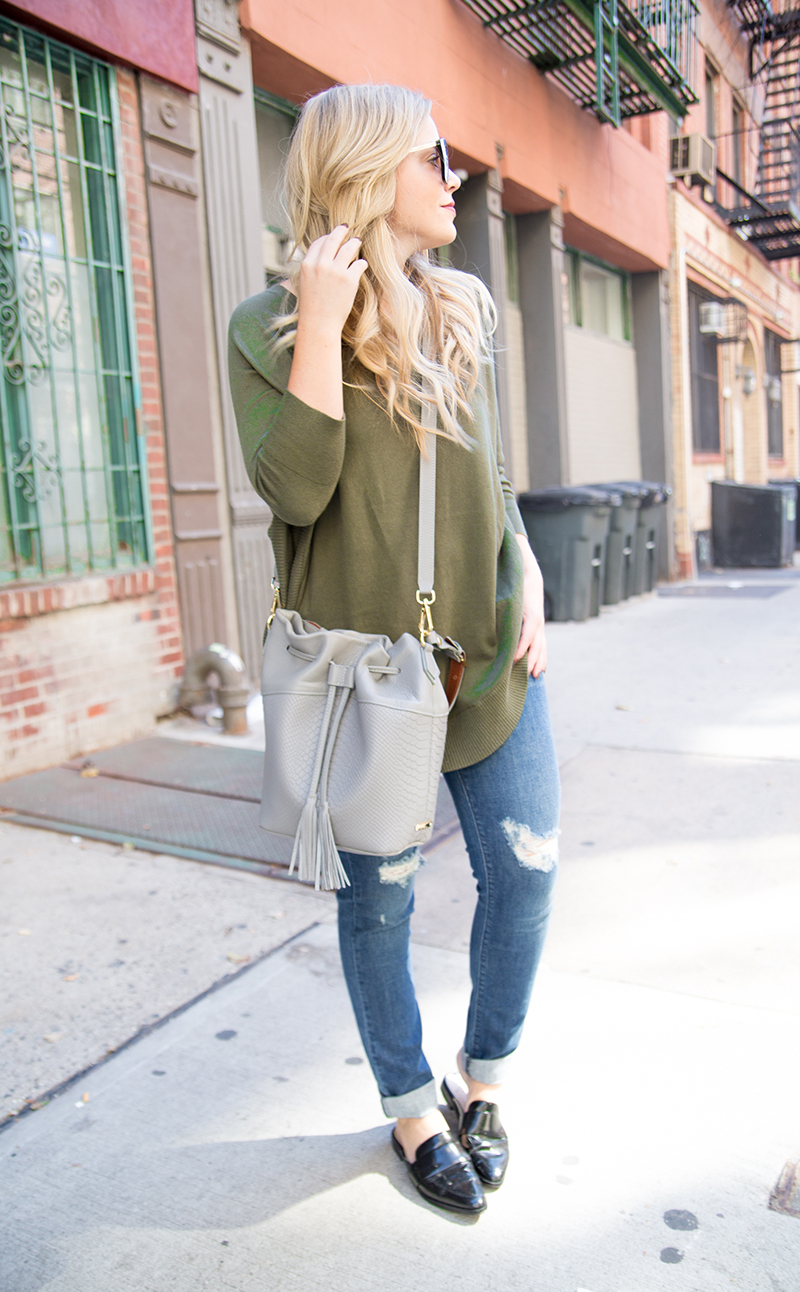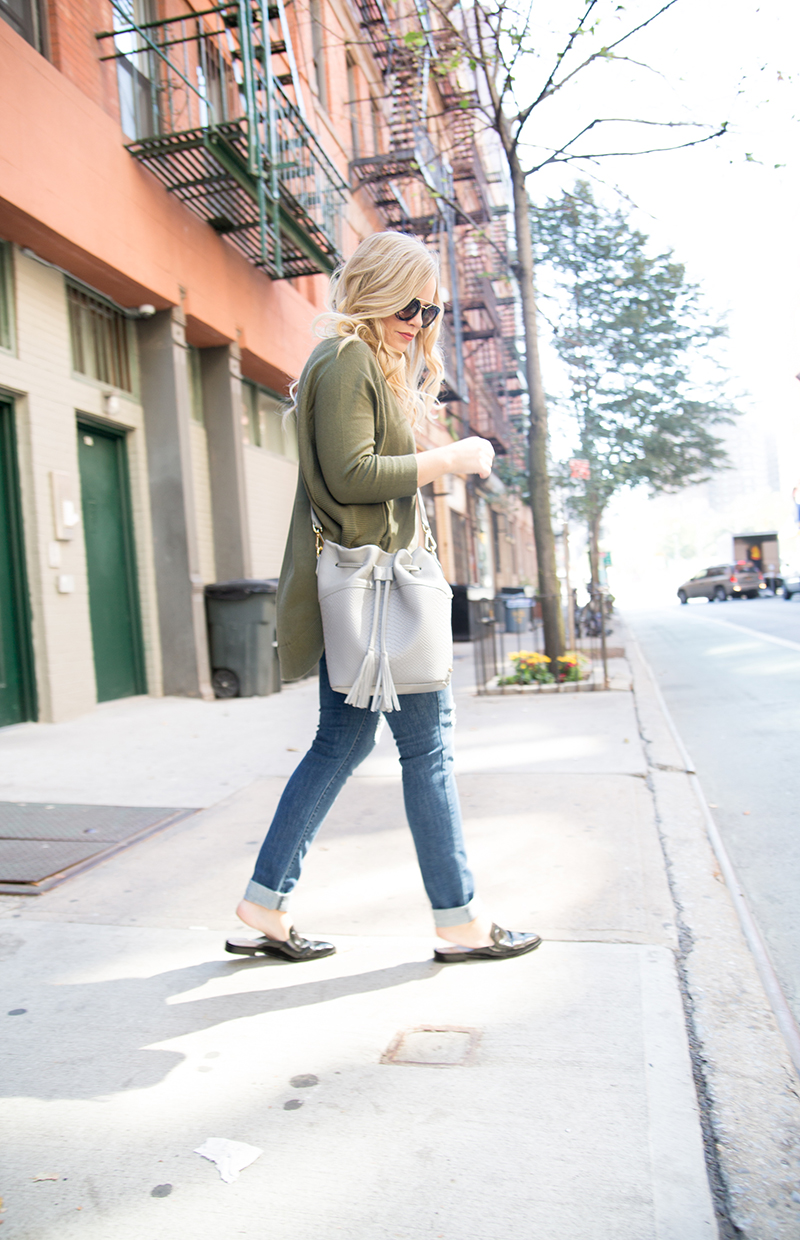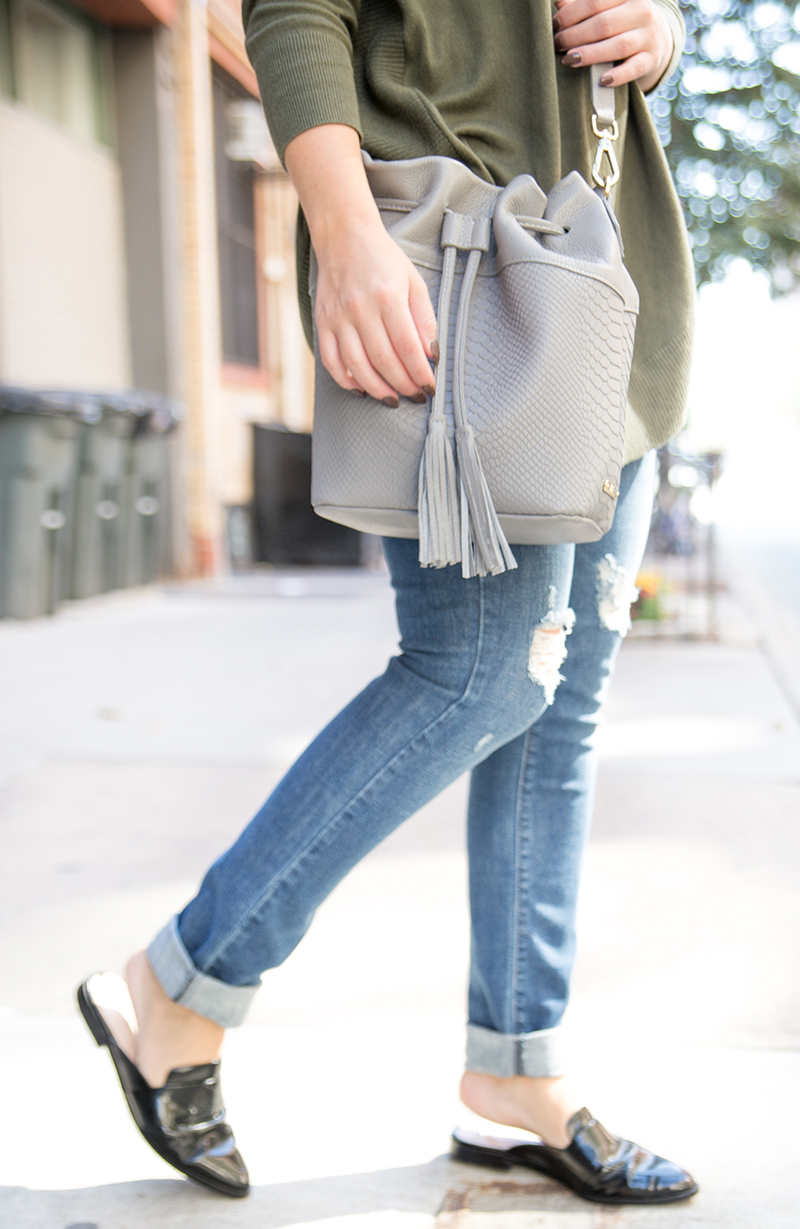 Even during a trip to NYC for Fashion Week, one has to be casual + comfortable from time to time. This is a look I wore on my last day / travel day – running around the city doing errands before embarking to London. This Olive Sweater is legit one of the softest pieces I've picked up this season – in 3 colors I might add. So good. The design also has a beautiful scoop hemline that sets it slightly apart from the usual sweater counterparts. It's a perfect 3/4 sleeve light weight option for those transitional weeks where it's not too chilly just yet, but not smoldering hot. This look was the perfect combination of comfort + practicality, while still being a bit chic. Backless loafers for the win!! If you haven't scooped up a pair for yourself yet, I'd get to it! I predict these babies will be a HUGE hit next season.
YEAR LATER UPDATE: Well look at that! I've continued rocking these babies a year later, along with a similar suede and even heeled version. I can't help myself! So many mainstream brands have picked up the backless mule style, it's an easy one to scoop up for a great price. And when I say they're so comfy – they really are! Crazy chic and ultra practical, without the possibility of killing your feet with blisters.
This day I ended up shipping home two gigantic boxes of clothes I had already worn in New York during the week. Along with goodies from brand visits…was that an adventure or what. Trying to get gigantic boxes to the Post Office really is a task without a car. Phew. I give major kudos to all your NYC dwellers!
Can't wait to share more of my London + Milan adventures to come! Seriously, such a Fashion Week dream come true this year.
SaveSave
SaveSaveSaveSave