We are in full nesting mode over here! From stocking up on the softest footie pajamas and the highly recommended WaterWipes, to nursery organization and packing the hospital bag. We enlisted the help from Professional Organizer Margaret of Sunday Plans to help really whip the space into shape. She did an incredible job with our laundry room, pantry and couple other nooks when we first moved in, so I was thrilled to have her back for baby!
Dresser Organization
I prepped baby's clothes by cleaning and sorting by size prior to Margaret's arrival. But in true Sunday Plans for, she broke down each category even further into 'onesies', 'footies', and 'pajamas' per size. She also showed me an even better way to fold his tiny clothes so they would fit perfectly between acrylic dividers and used this label maker to create specific sections to keep things tidy. And not only will this system keep things tidy for us, but also be a great guide for family/friends and any future childcare we may have in our home as well. That's what I truly love about Margaret's methods – they're great for everyone to reference over + over.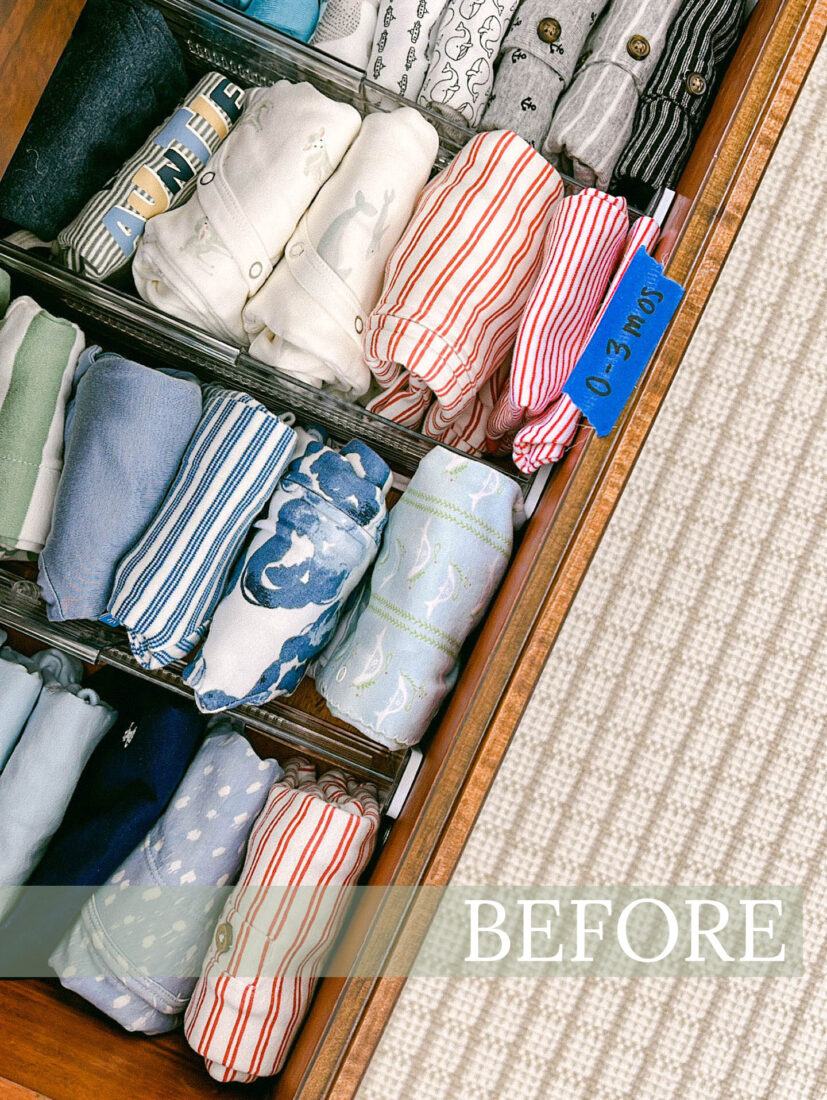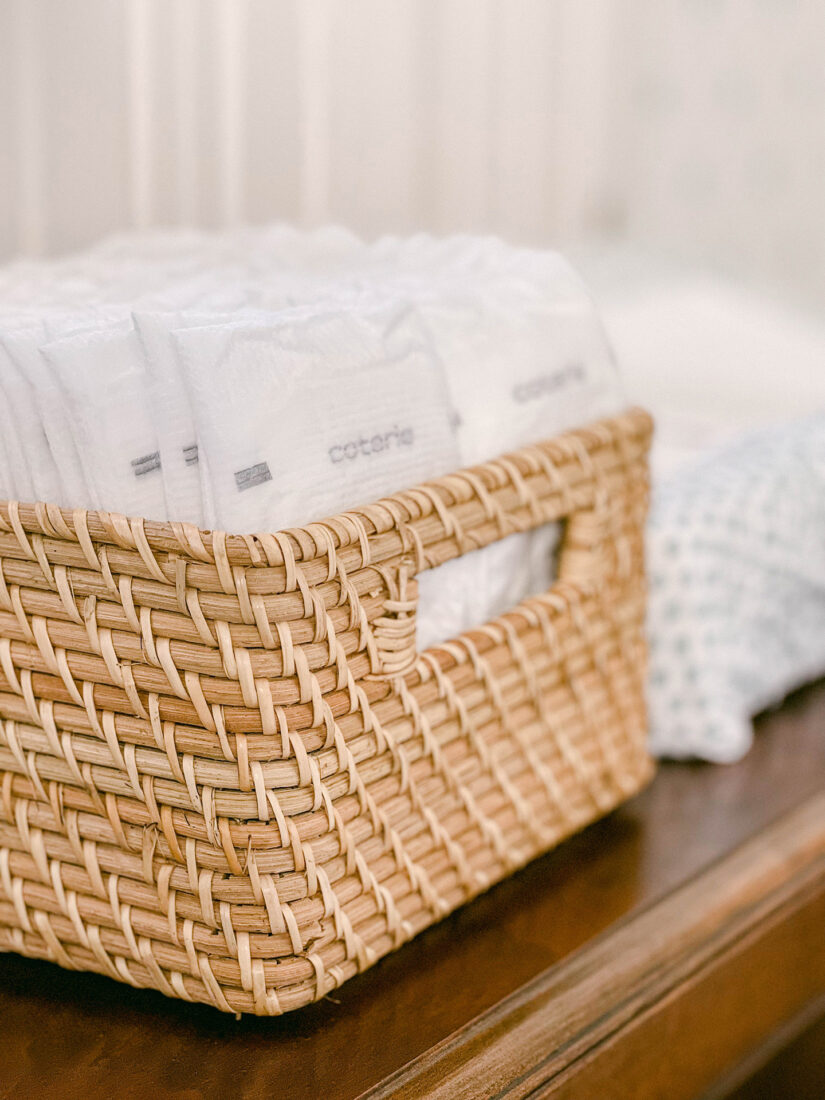 DIAPER CADDY
I originally ordered this cute woven caddy, which I did like, but wasn't quite the hue I was going for. So opted for a trusted favorite by Mario Kondo – the Ori Honey Rattan collection for Container Store. We used these in our kitchen, and I just love the coloring and quality. This is the Medium size for reference.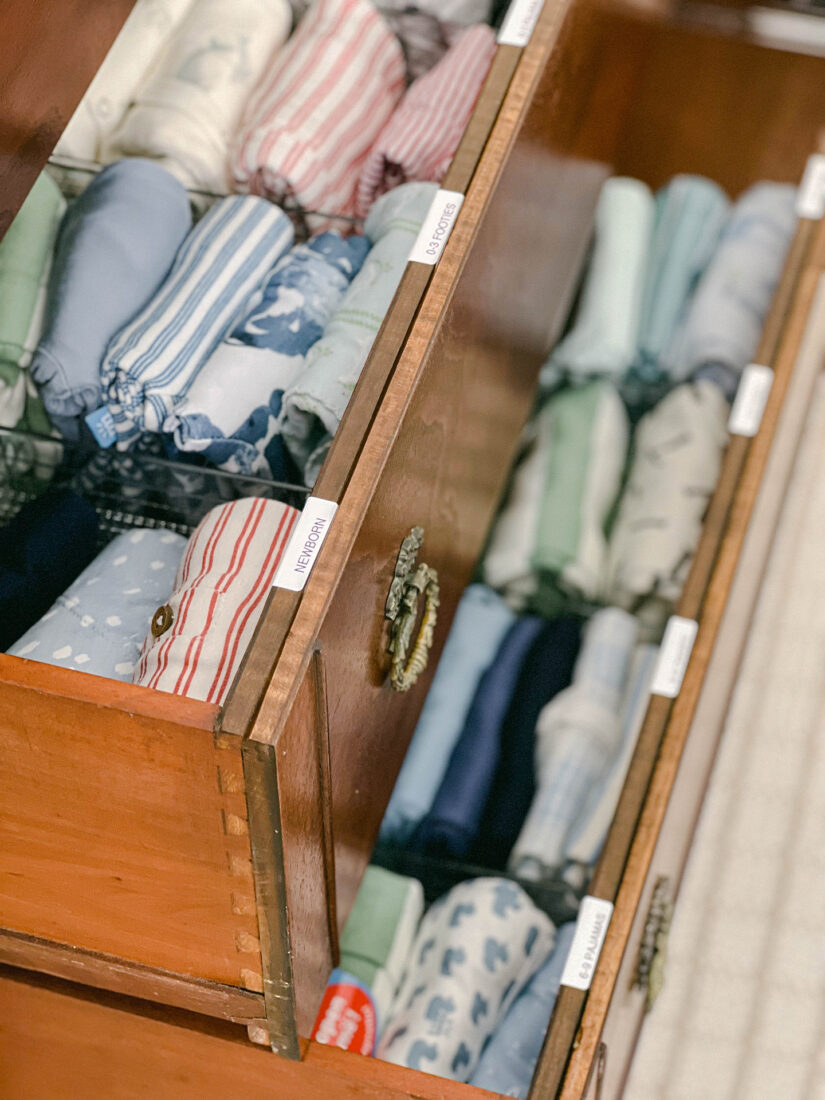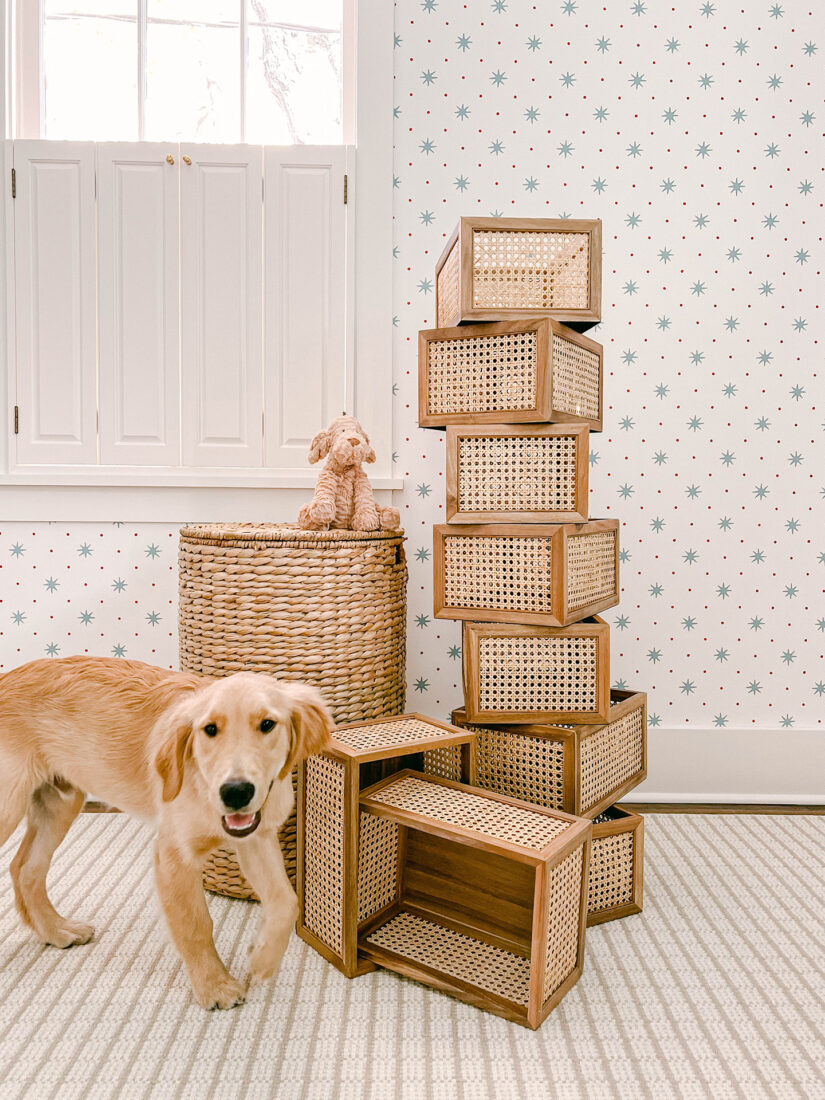 Closet Organizing
Continuing on the nursery organization, we tackled the closet. Margaret established categories fitting for each shelf: diapers (x2), burp clothes, pacifiers, books, toys, etc. And sourced these beautiful cane baskets that perfectly fit the shelves, as well as keep each category contained. Neat + tidy to perfection.
We also utilized these large blue storage boxes above the hanging clothes to house extra bedding, blankets and holiday-specific items. Loved the idea of having 'baby holiday' accessible in his room for decor + sentimental mementoes. At least for now – eventually it will probably go up in the attic along with the rest of the house holiday items.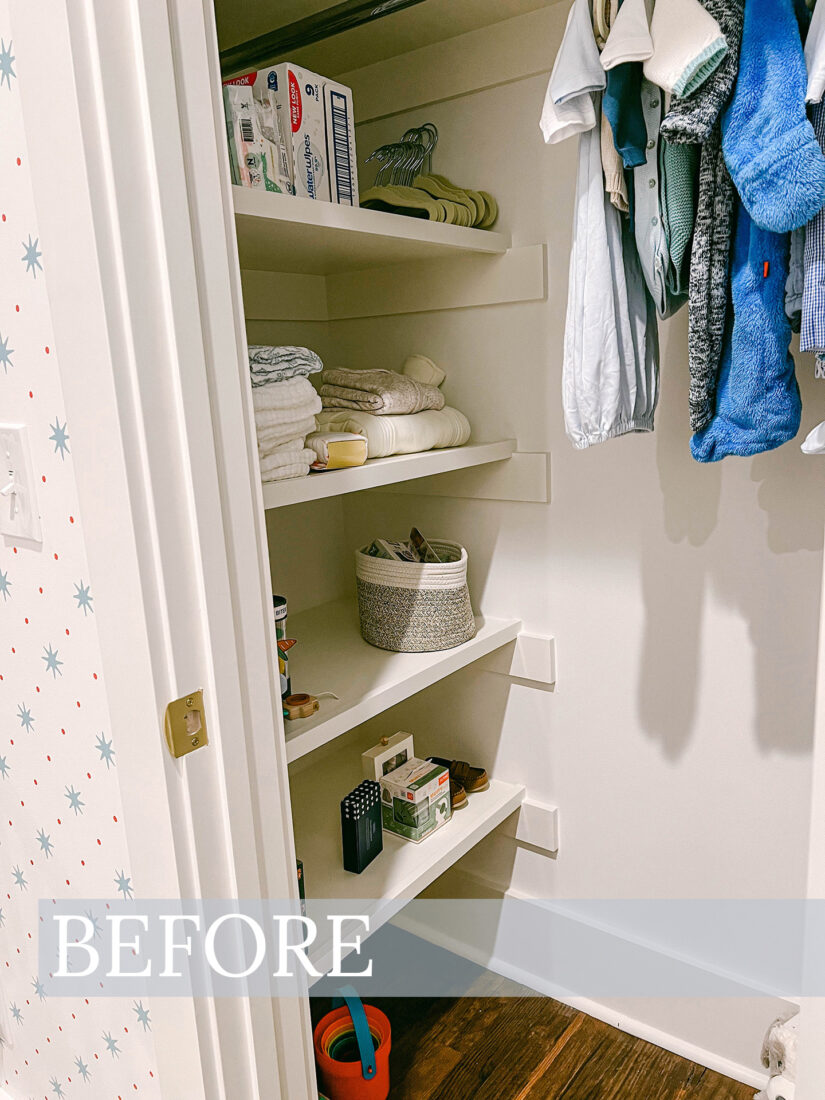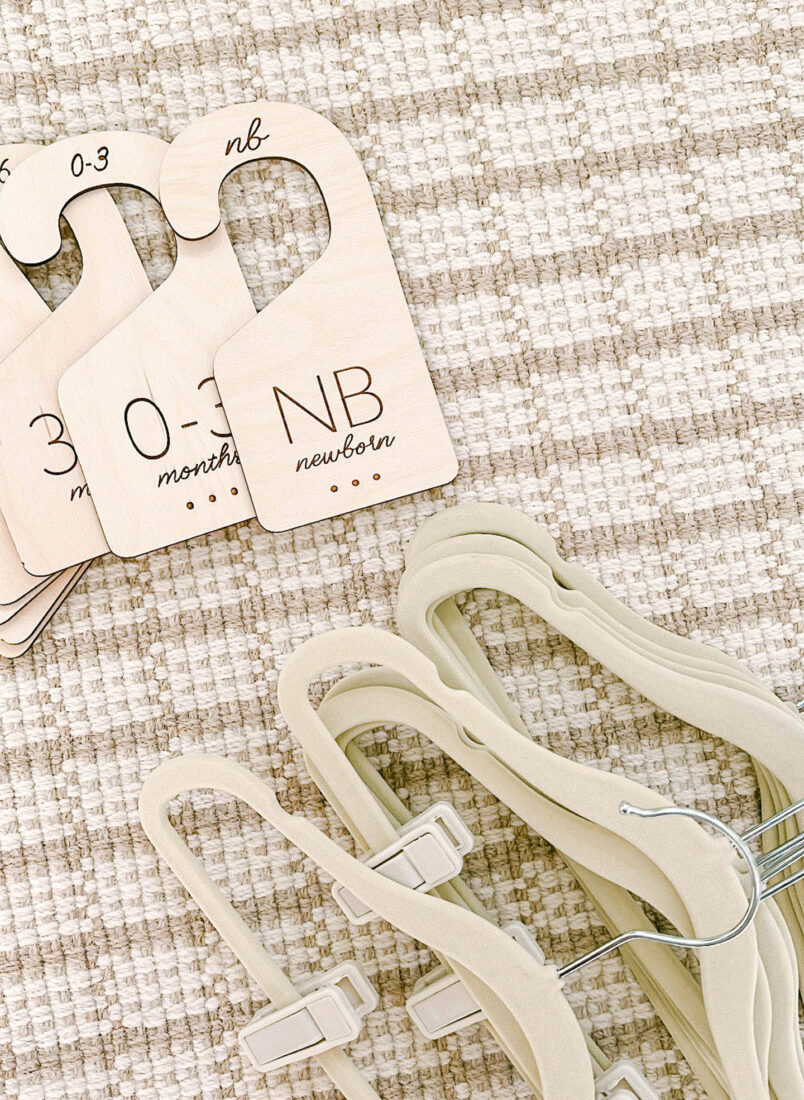 Hanging Tiny Clothes
While I adore the look of wooden hangers, they certainly take up more space, and are quite a bit more expensive. These beige velvet hangers with removable + adjustable clips are just perfect. And love these hanging size dividers! Anything to help keep all his tiny clothes categorized for easy reference. Not to mention, they're just so sweet.