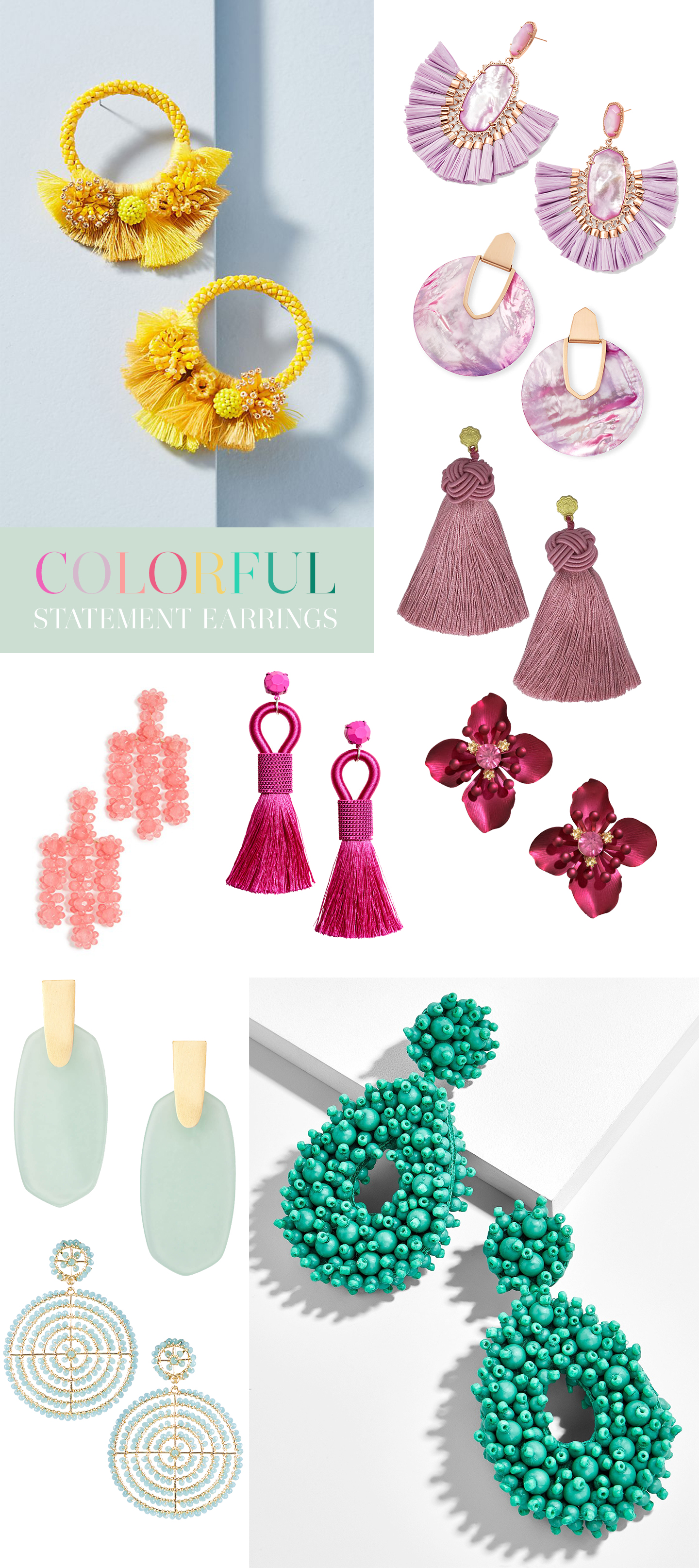 Mustard Embellished Hoops  |  Lilac Tassels  |  Lilac Disks  |  Petal Topknot Tassels
Coral 3-Tiered Floral Chandeliers  |  Fuchsia Tassels  |  Dark Pink Flowers
Chalcedony Translucent  |  Aqua Disks  |  Bright Beaded Turquoise
Remember when statement necklaces were the thing? Yeah, I'm still trying to find people to give those chunky things away to. Not even my 13 year old cousin was into it. Thankfully, the jewelry market has moved on to statement earrings – and boy do I love it. I've always been more of a ring + earring girl myself. With a good watch or 2 in the rotation of course. And while I adore me some classic pearl stud, I've been totally on board with owning a slew of colorful statement earrings this spring/summer.
Have no fear – for those of you looking for something a bit more muted, I'll be sharing my favorite neutral statement earrings on next week's Trending Tuesday segment.
Header image ft. Hart Hagerty's tassel earrings – a local Charleston designer!
SaveSave
SaveSaveSaveSave