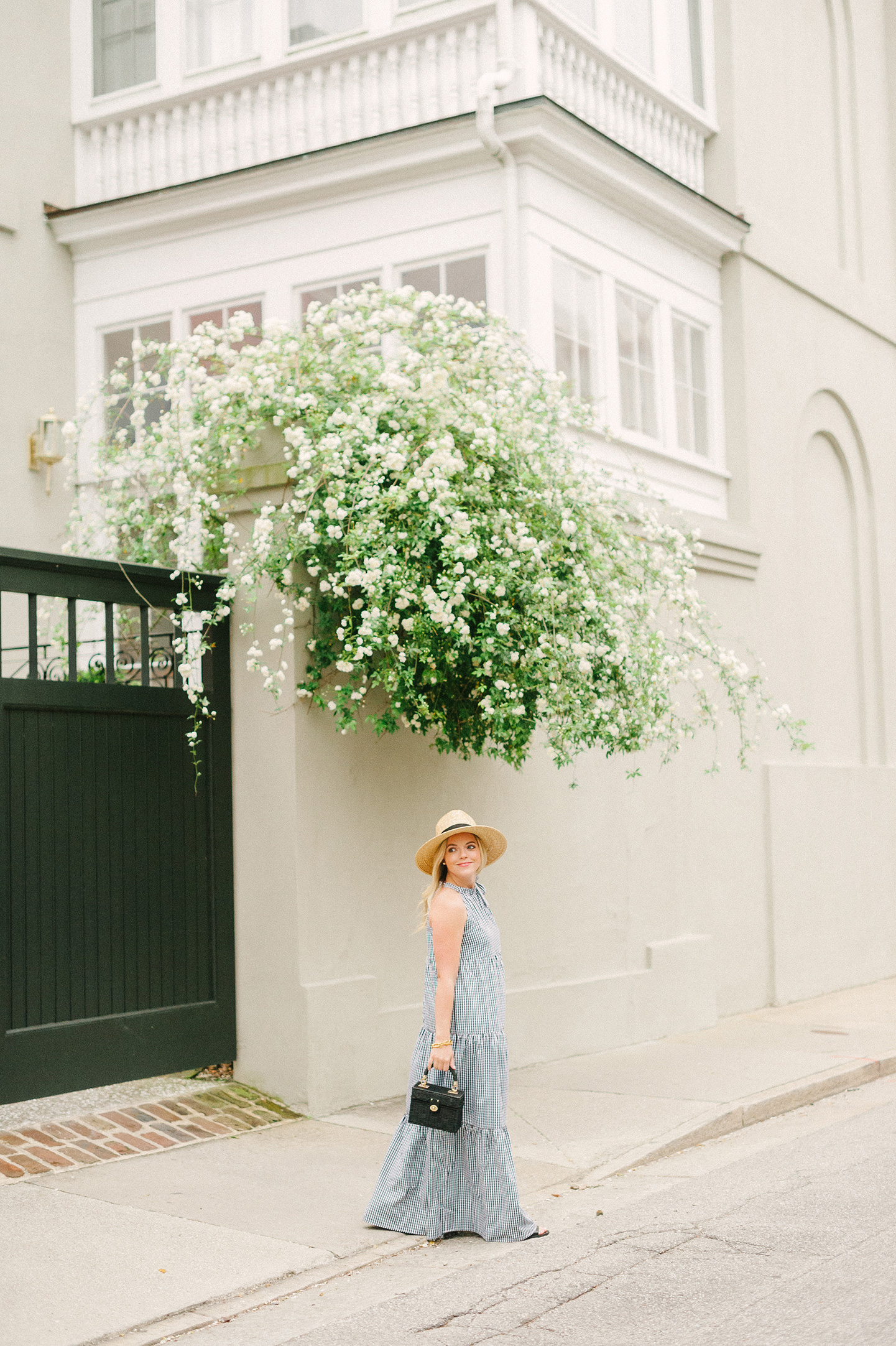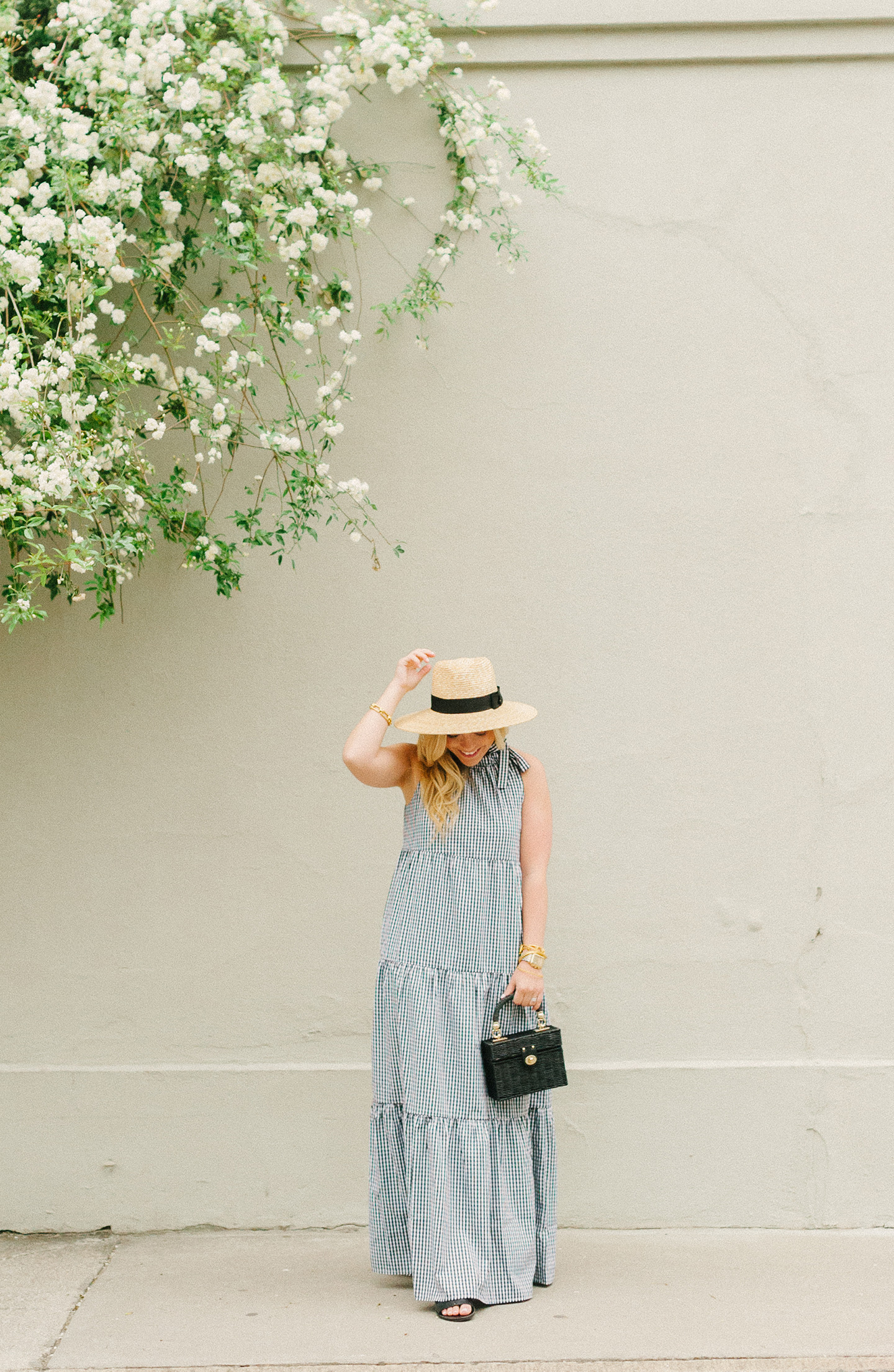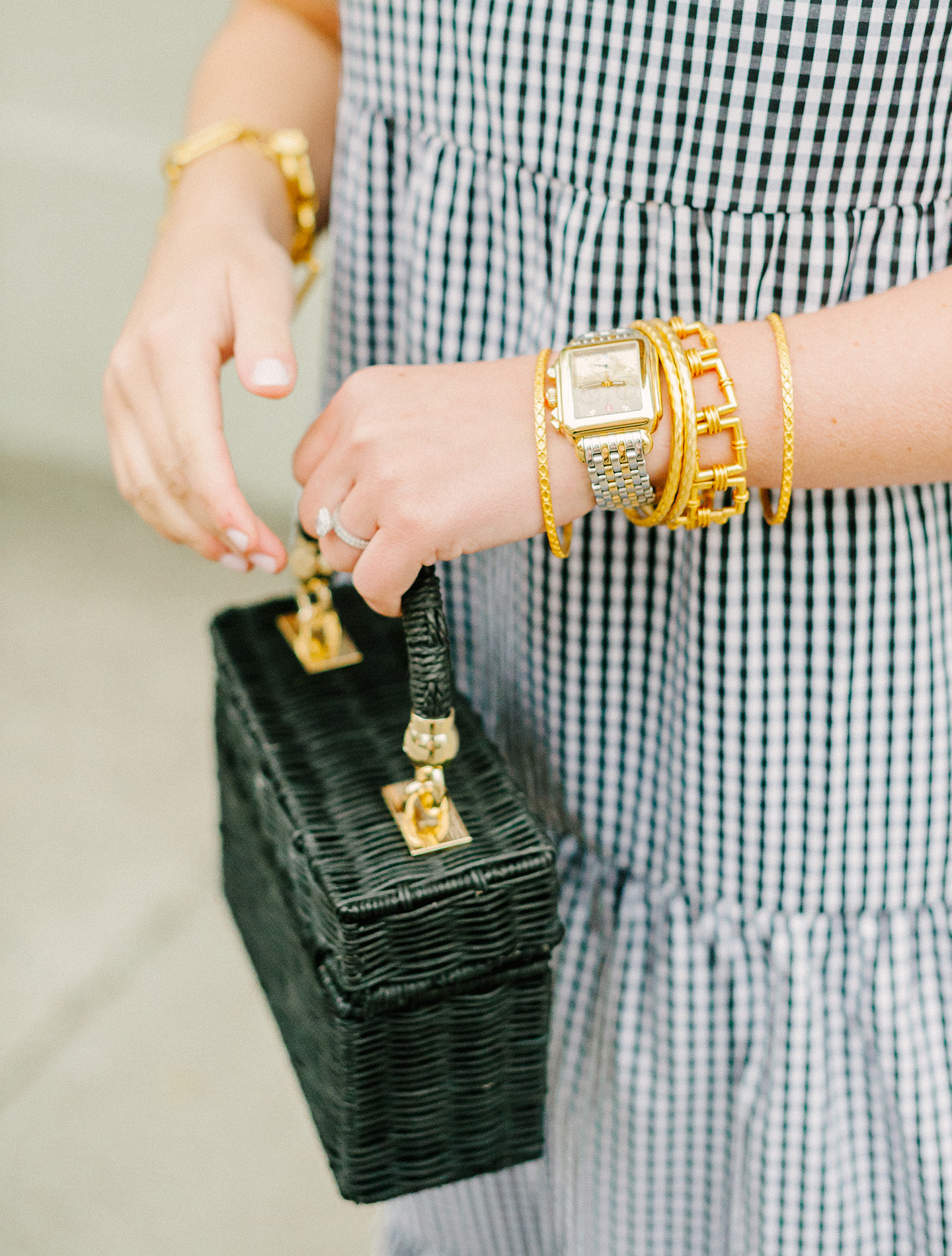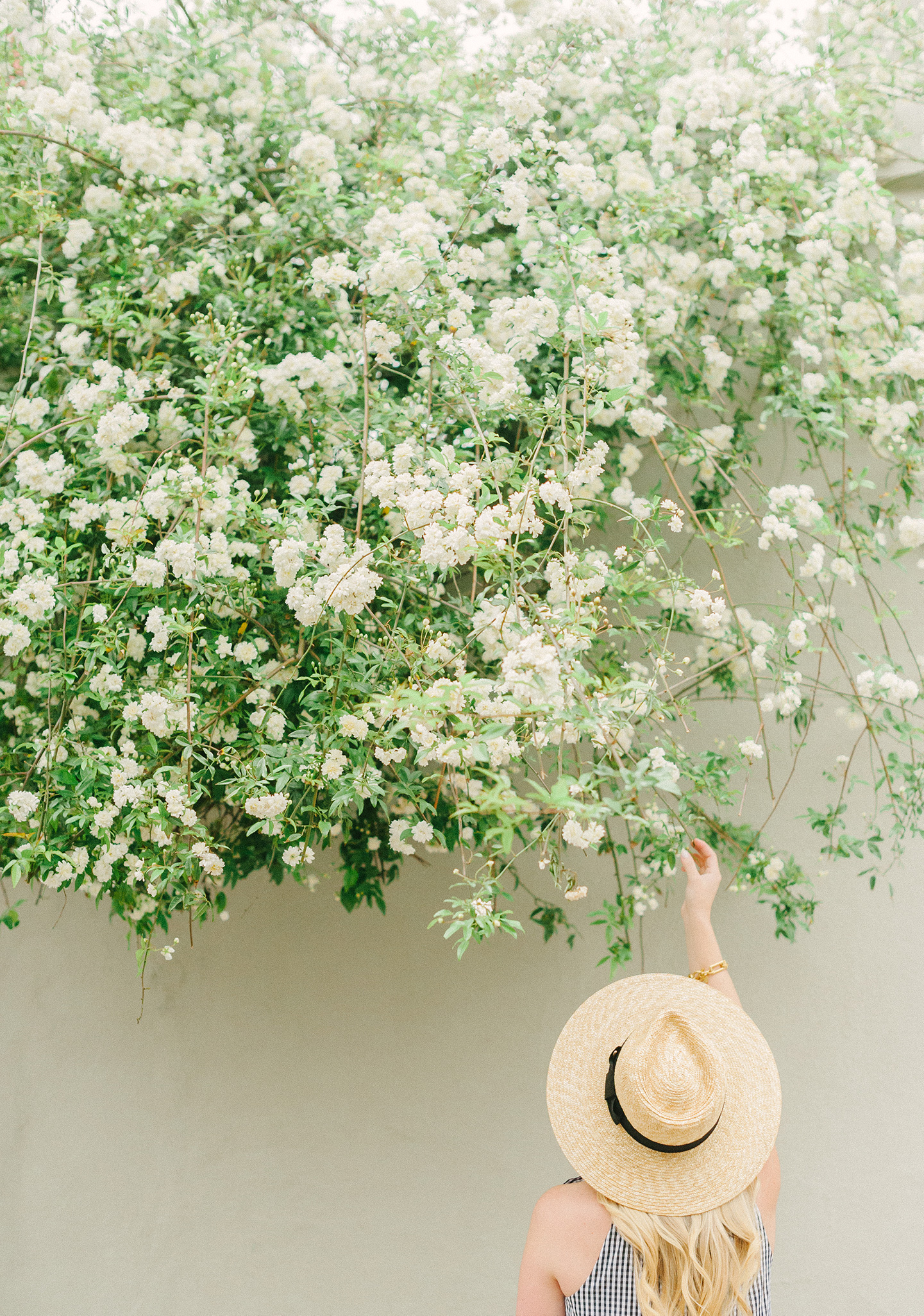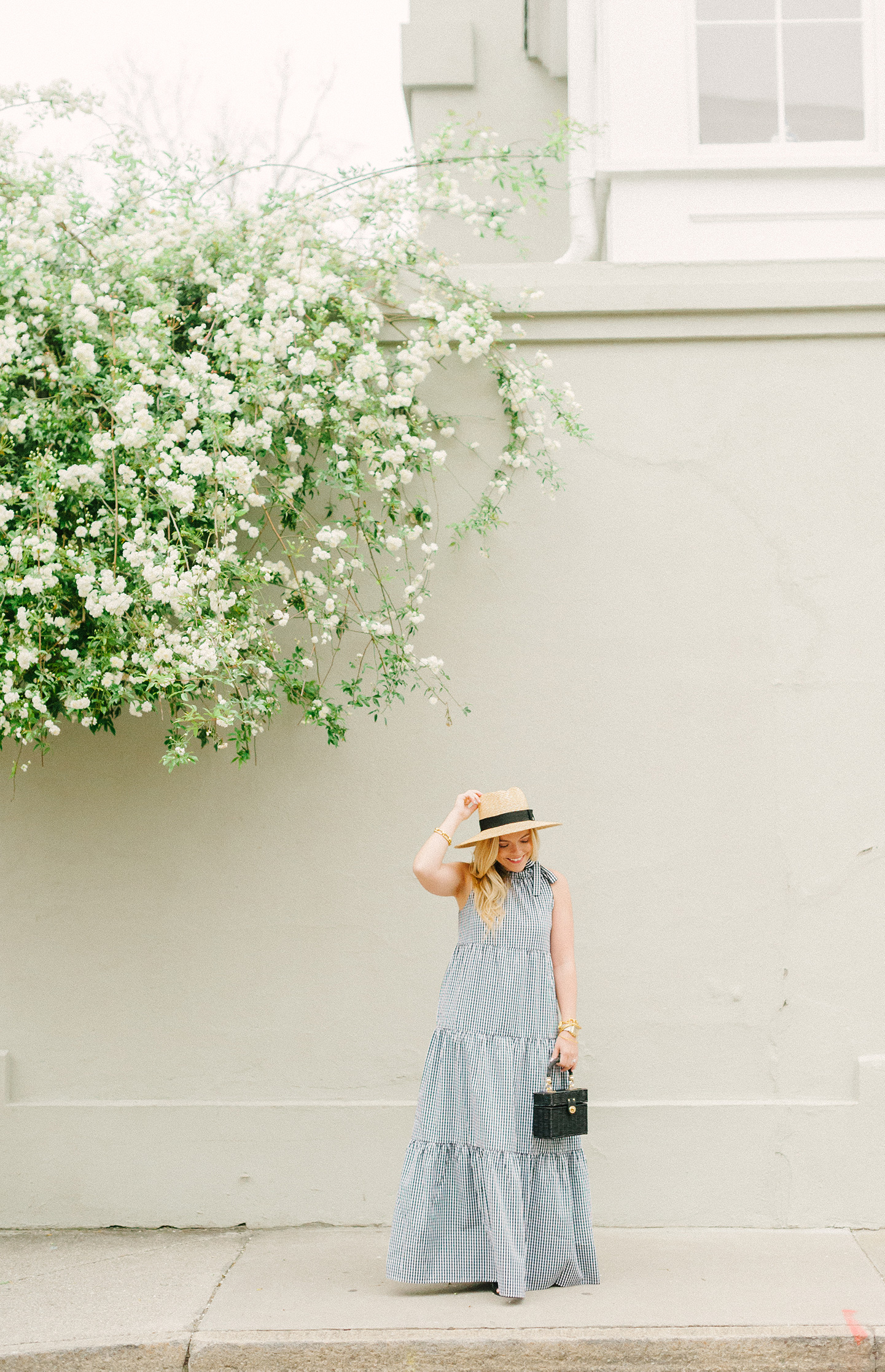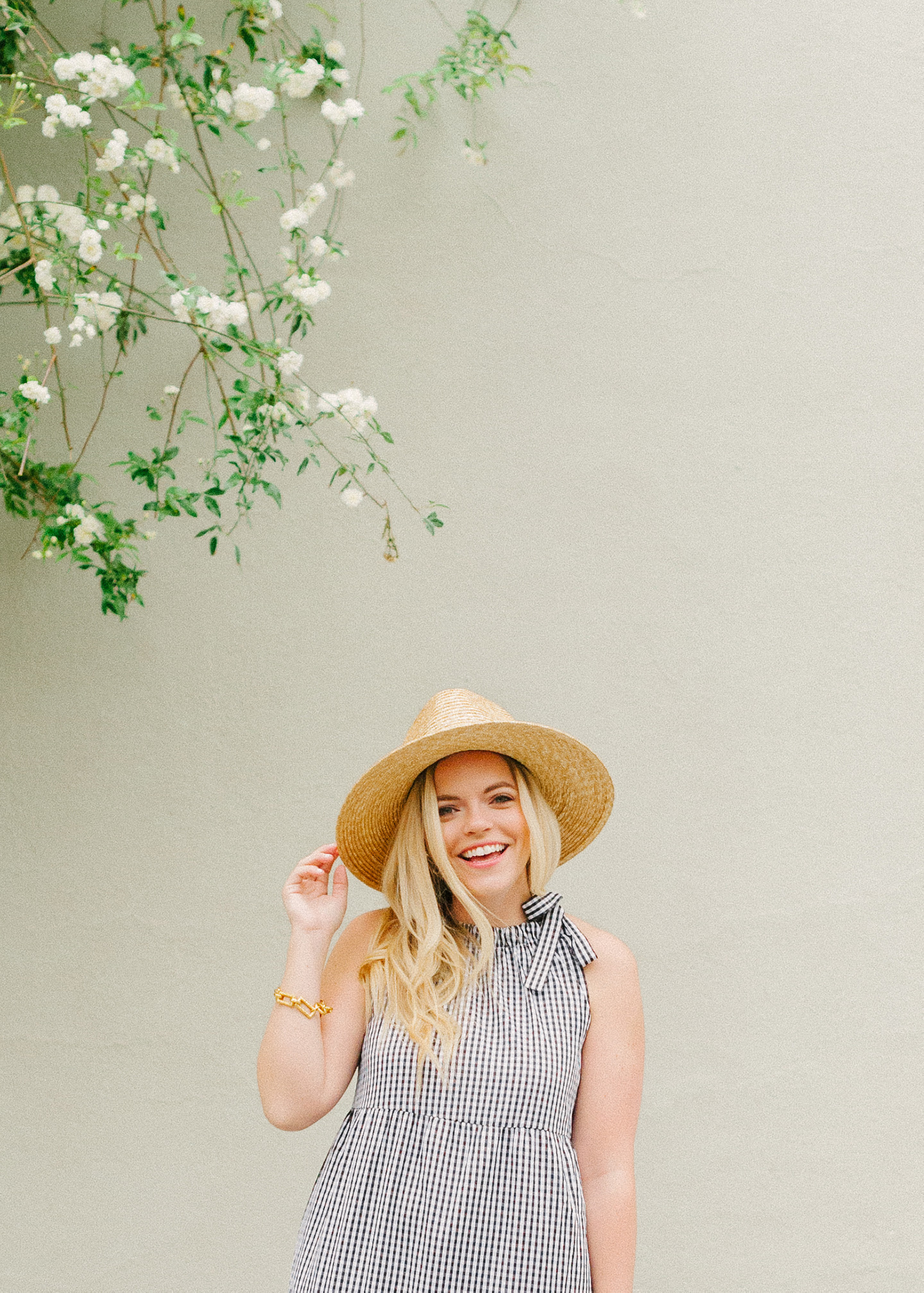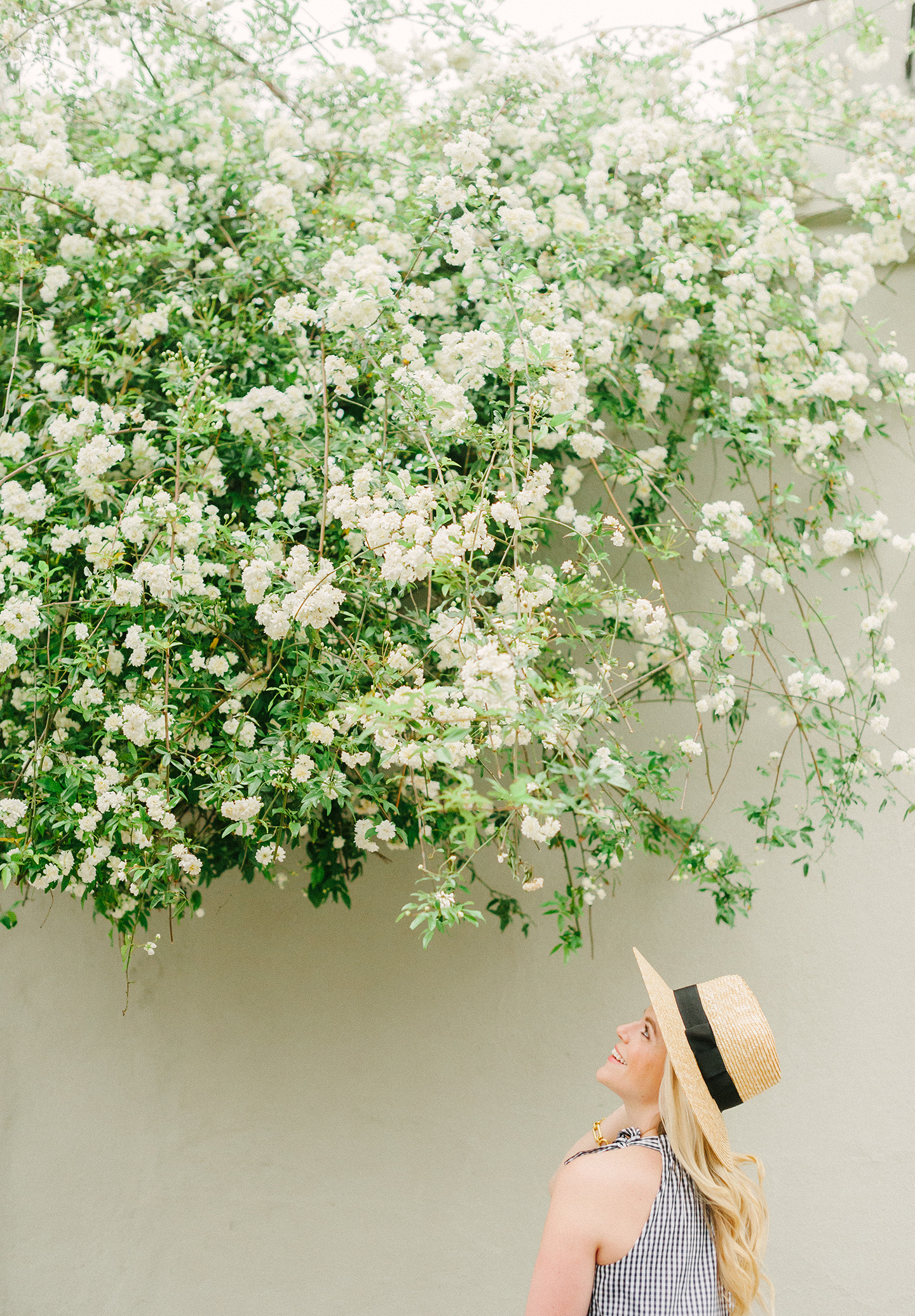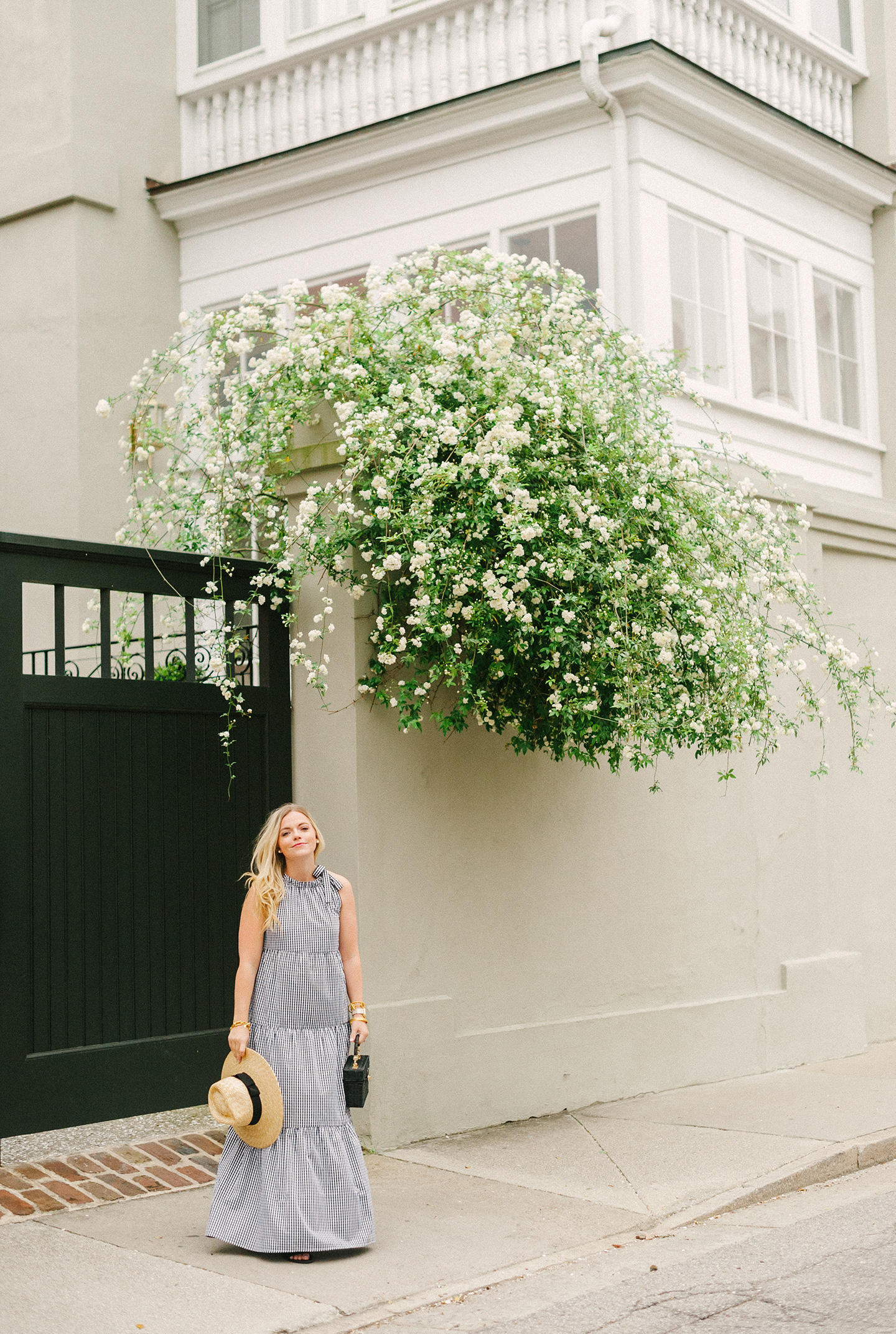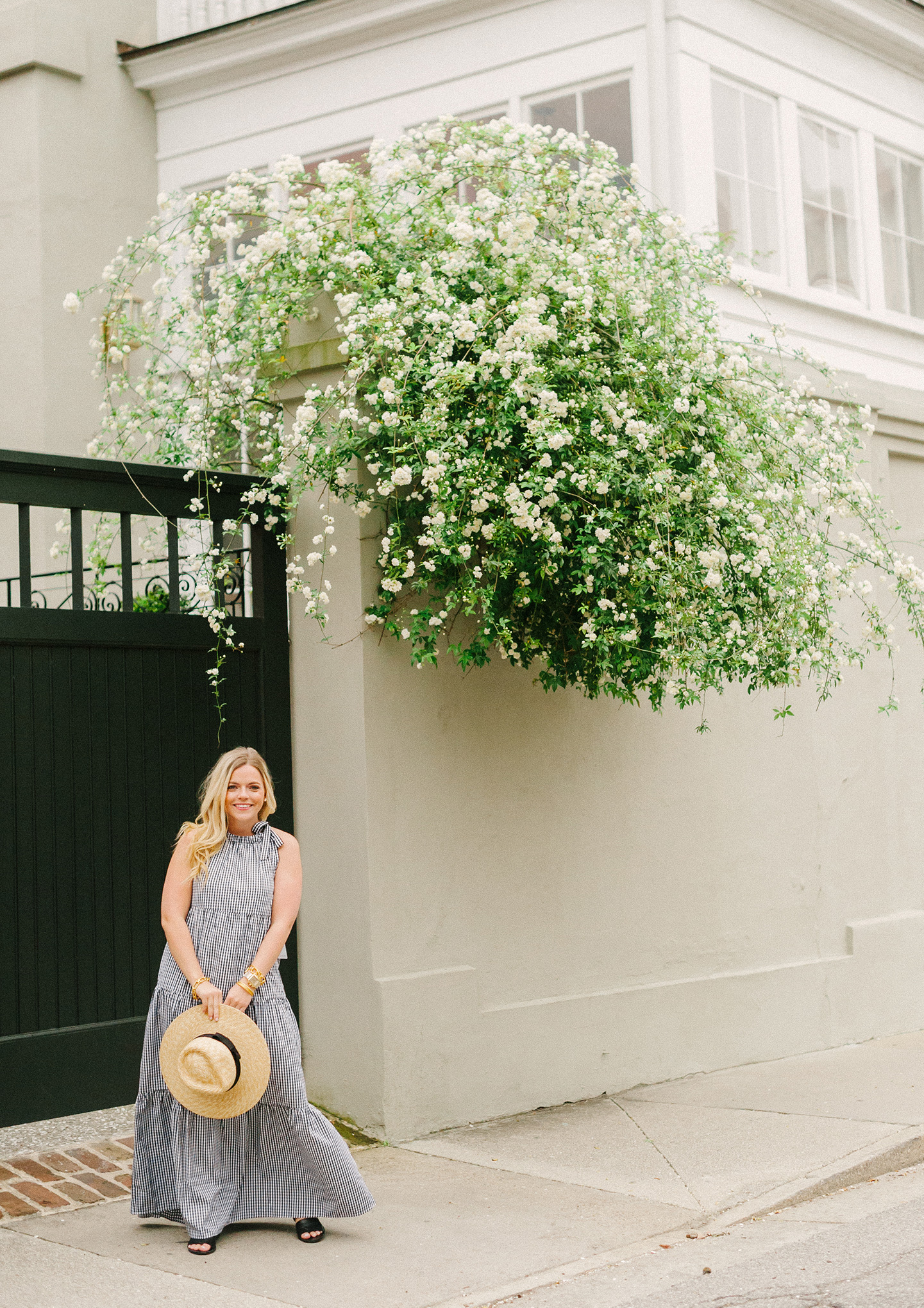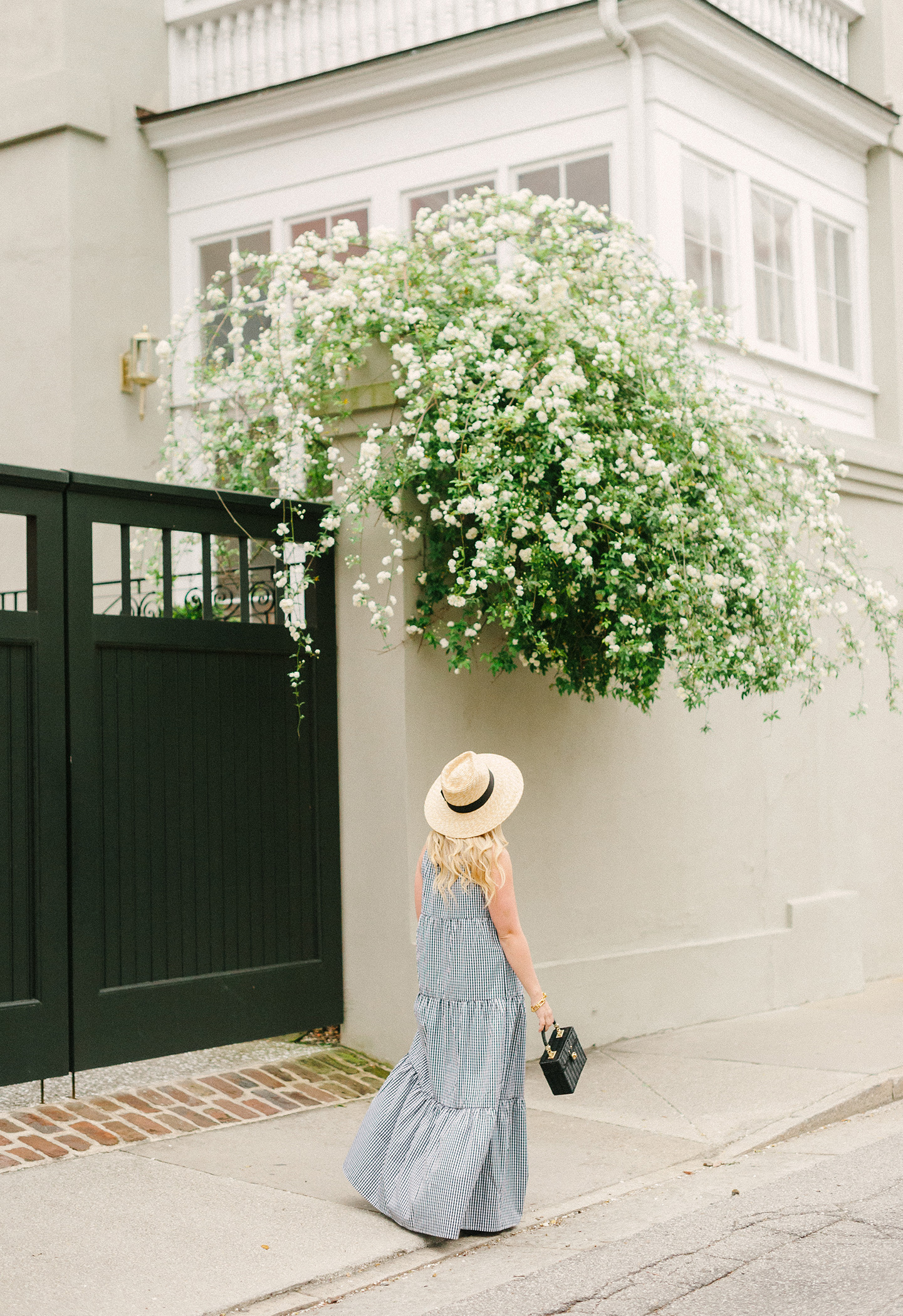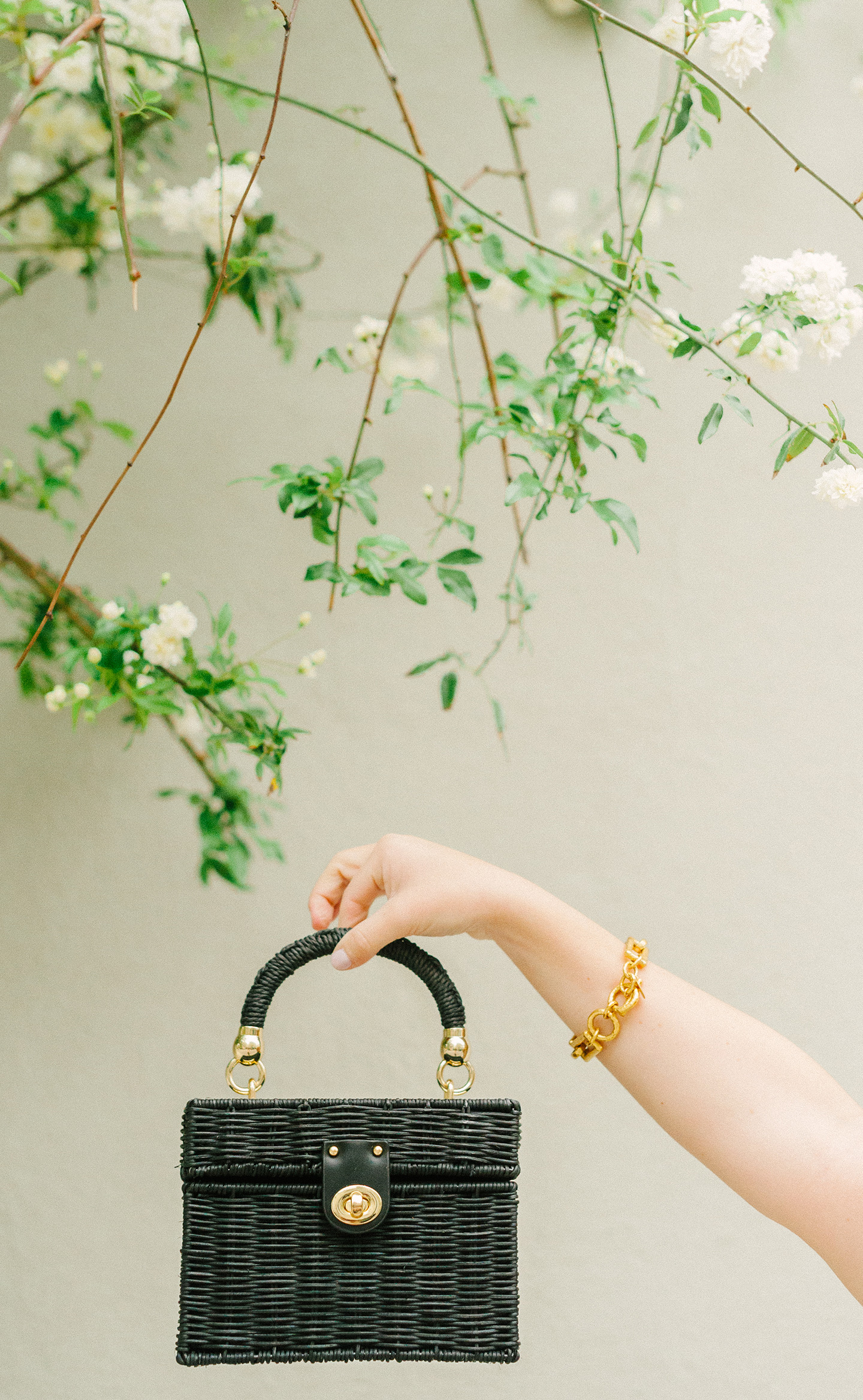 Even though it's already Wednesday, I swear today feels like a Monday over here. It's been a crazy few days of traveling: from Missouri for Sterling's cousin's wedding, to Florida for a couple nights to spend more time with the hubs, back to Charleston late last night. Phew. I get to feel 'settled' here for a few nights, and then back to Florida I go. How do people do it who travel a ton for work?! I'm not cut out for this stuff haha.
On to the important tidbits of the bad. Can we talk about this black gingham maxi dress?! Too stinking' cute, amiright?! I wasn't positive when I ordered this pretty little number that the shape would do much for me, and let's be honest – it's still a column dress that doesn't really give anyone a defined waist. But I love the added horizontal seams, which help break up the fabric a little bit and give it some slight definition. The side bow tie at the neck has to be my favorite detail. It just adds a sweet element to an otherwise pretty simple black gingham maxi dress.
I opted to pair this black gingham maxi dress with mostly black accessories – you know, keepin' it classic. Along with some pops of gold a la Julie Vos to bring in some metals.
P.S. if you only make one hat purchase this spring/summer, let it be this Brixton black ribbon option. I've gotten SO much use out of it since purchasing last summer. So much so, that I bought a second one to keep at the Florida apartment so I'd have one at both places and not have to travel with it! Haha.
SaveSaveSaveSave
SaveSaveSaveSave