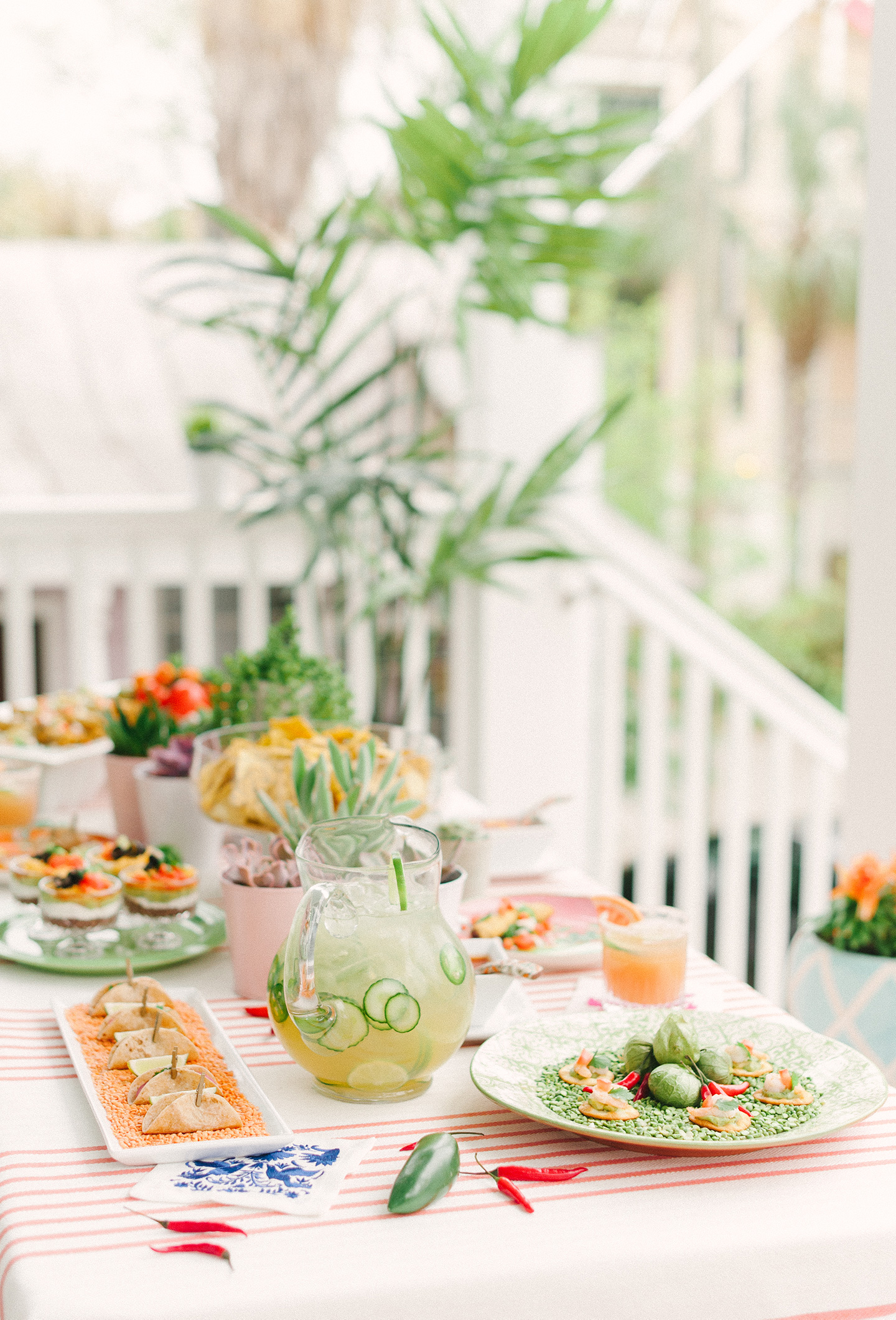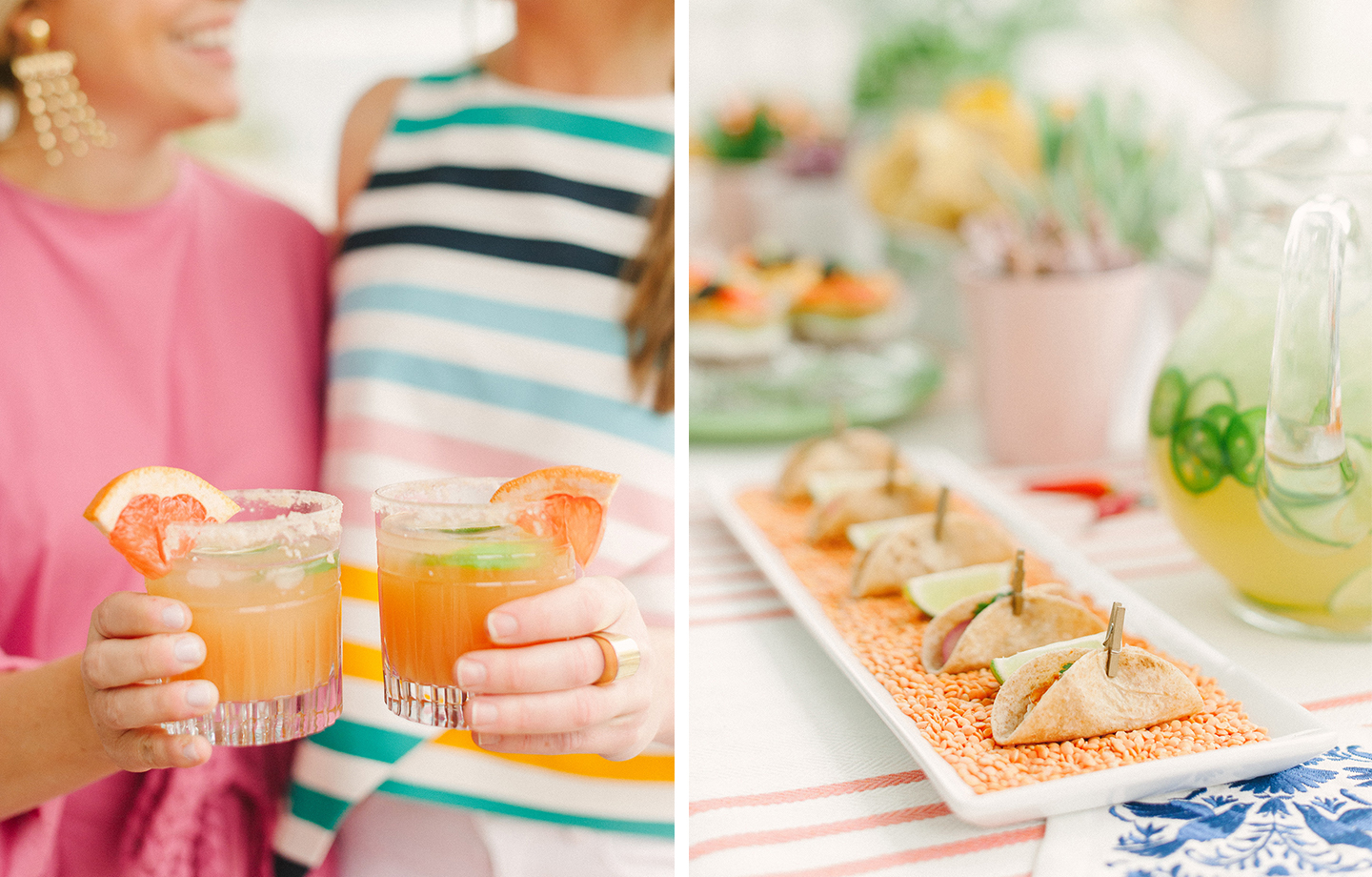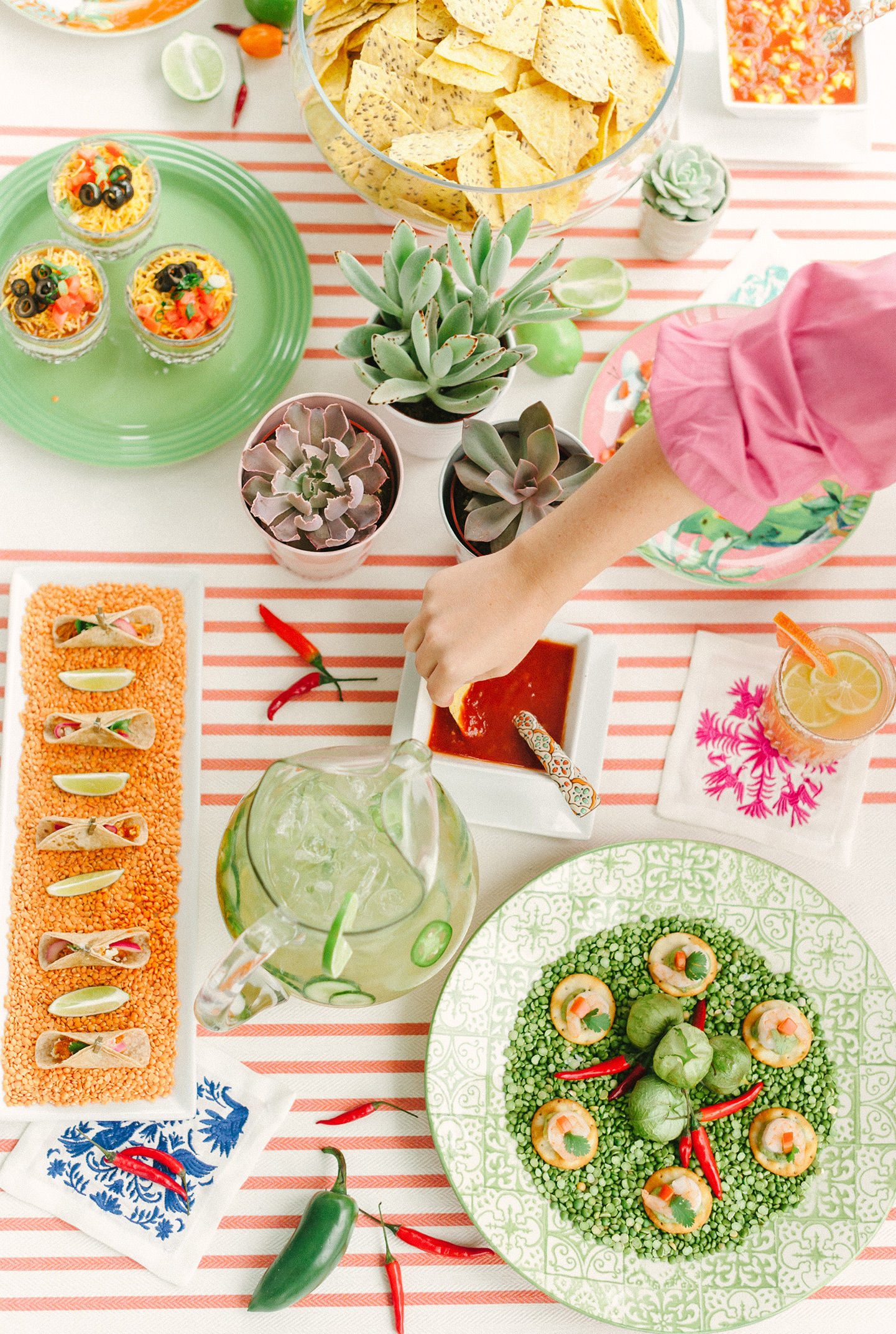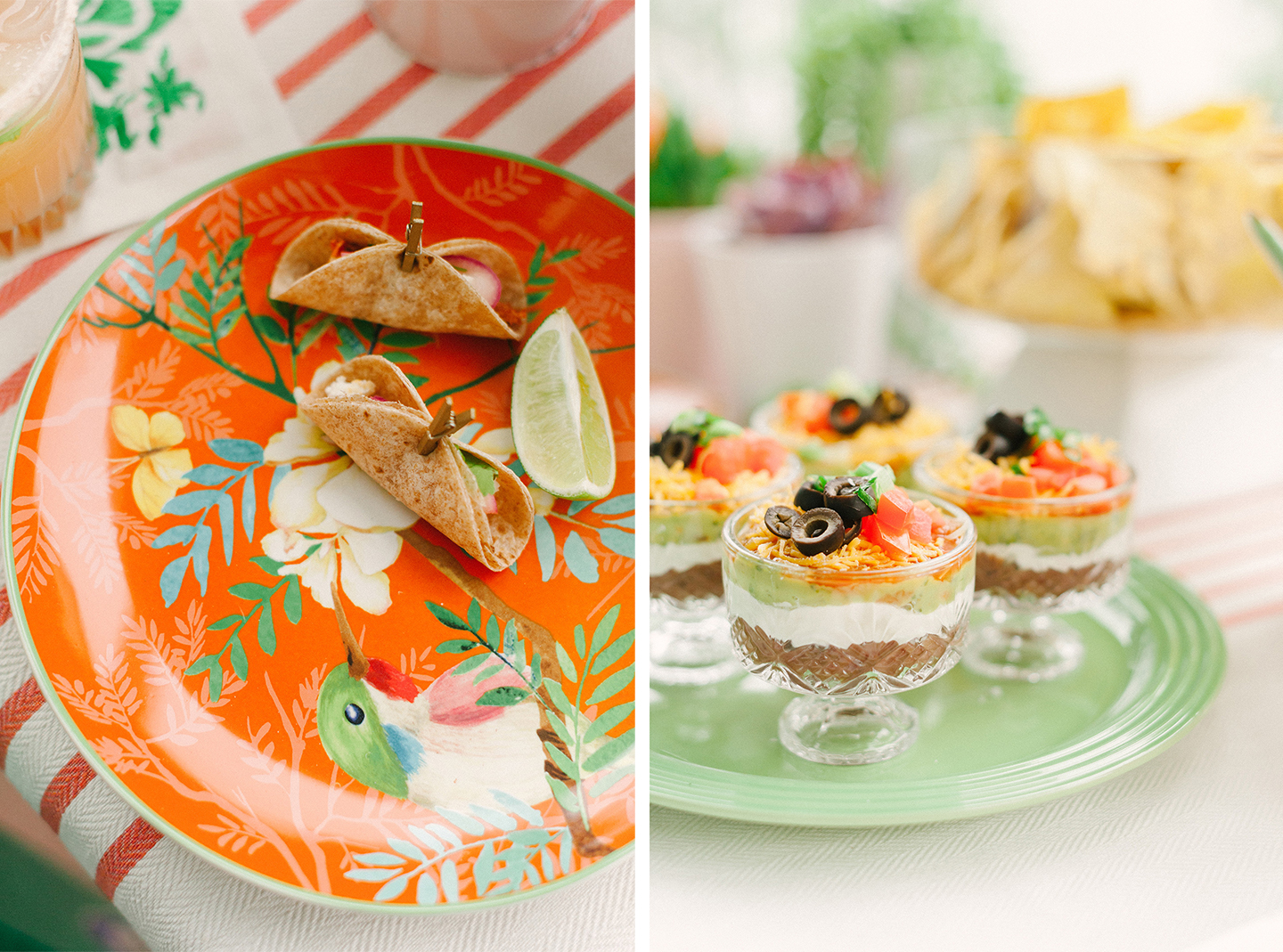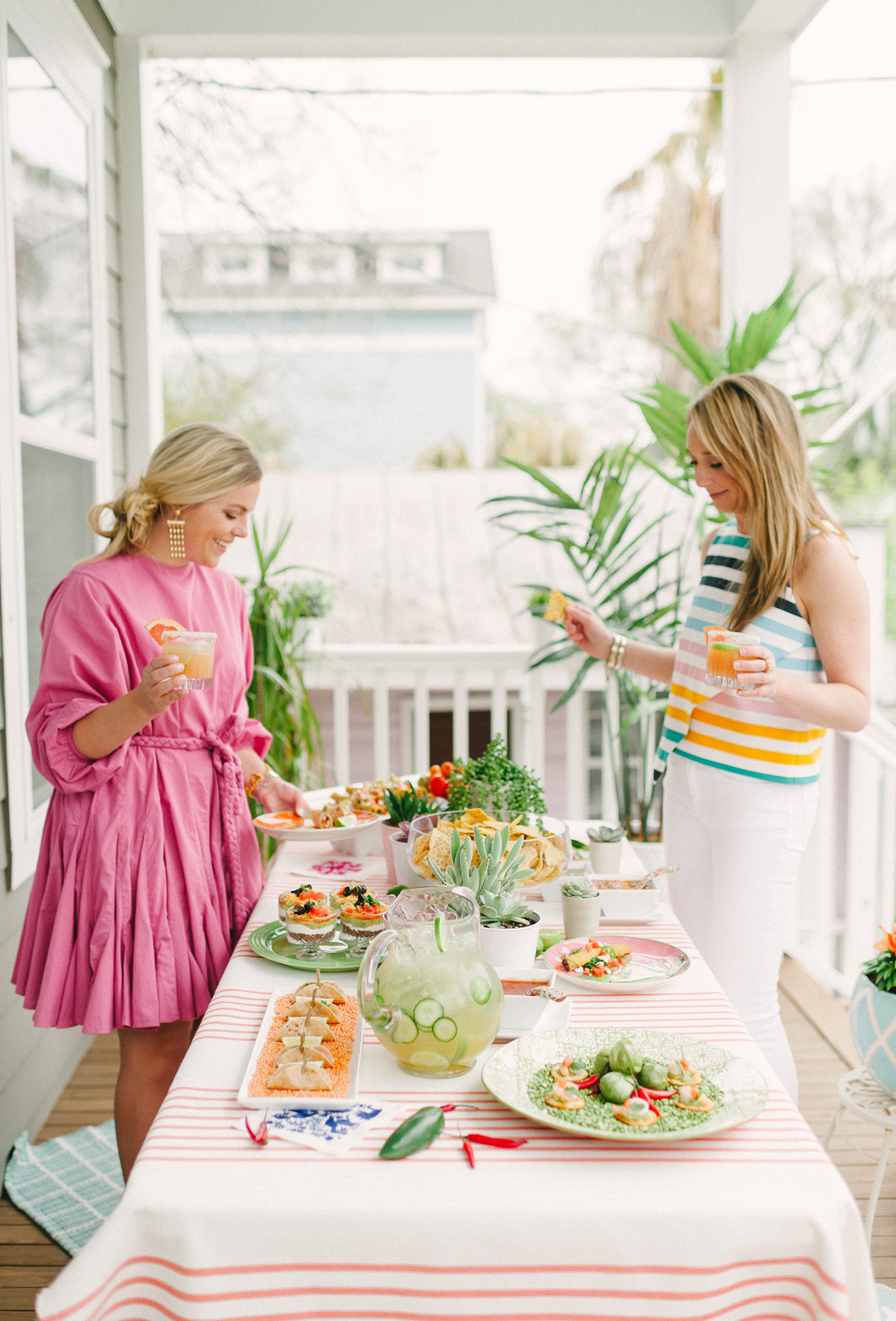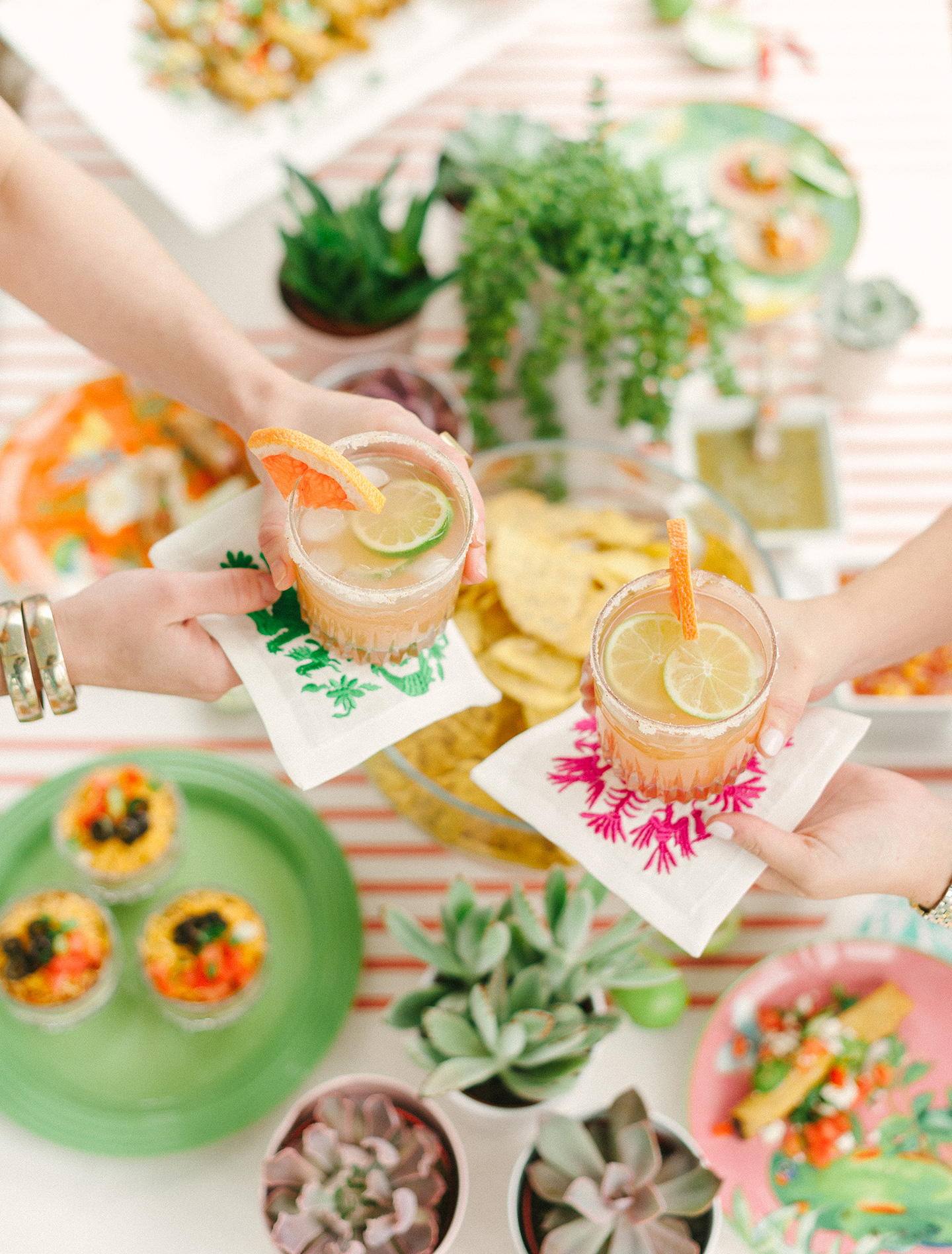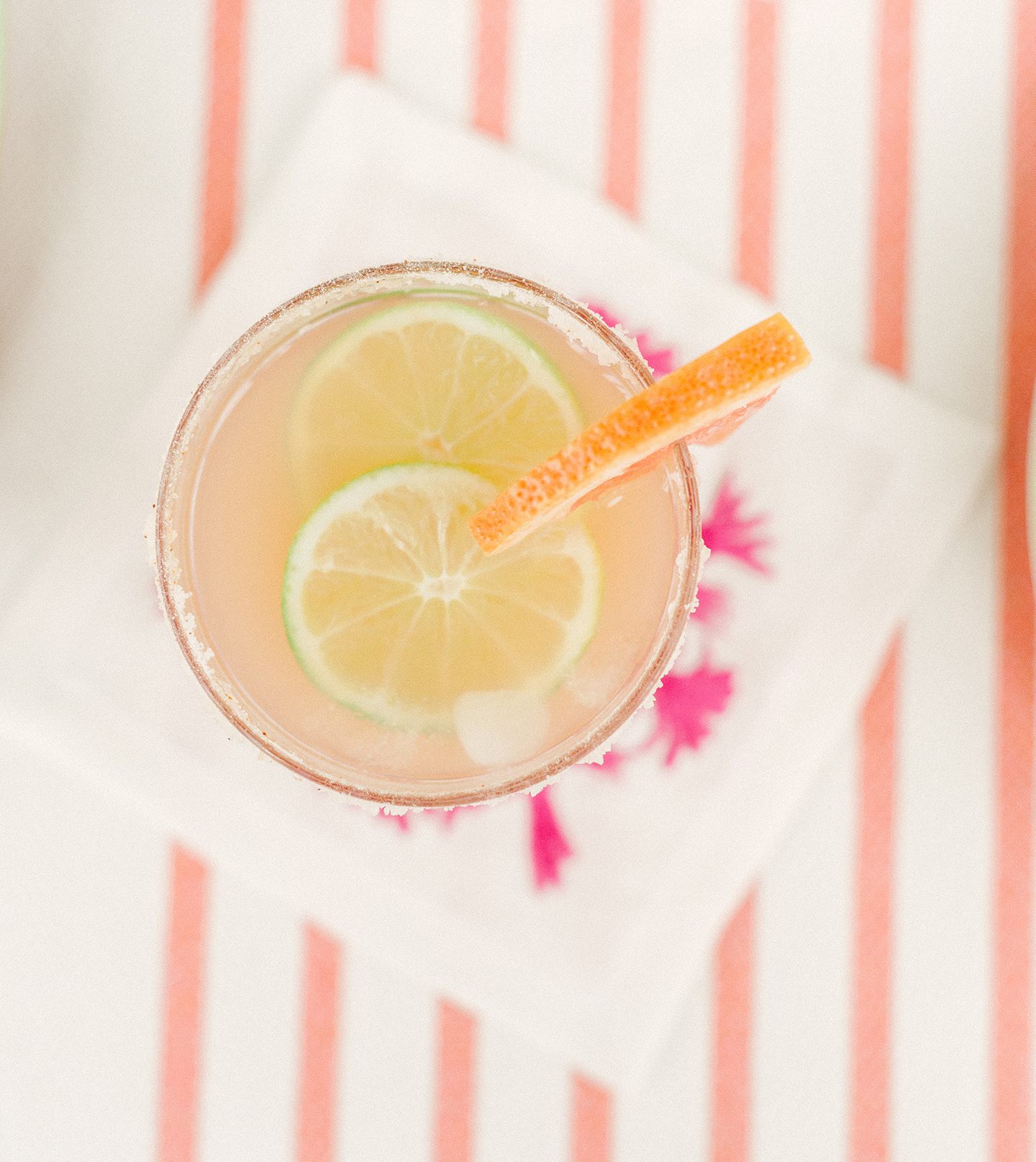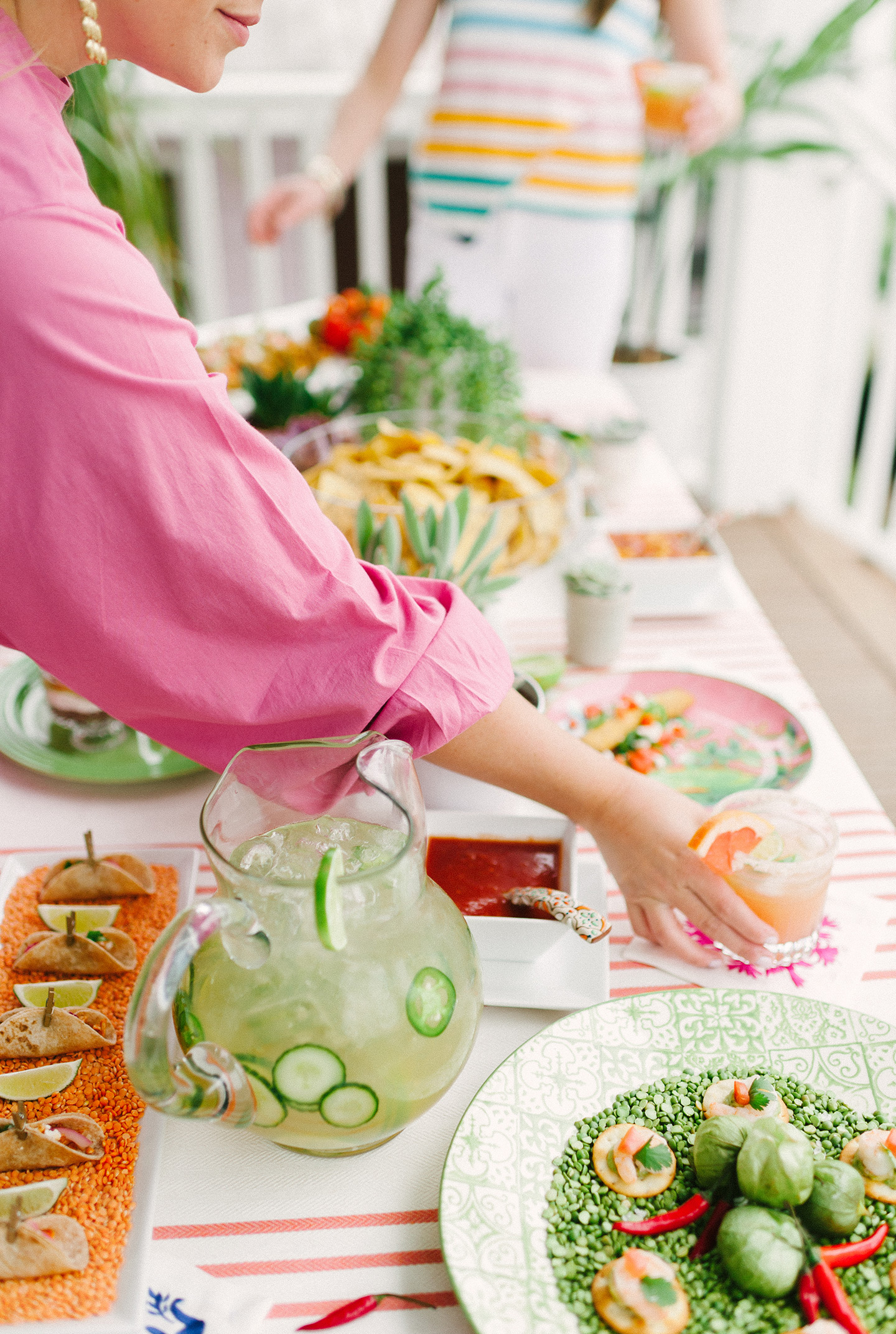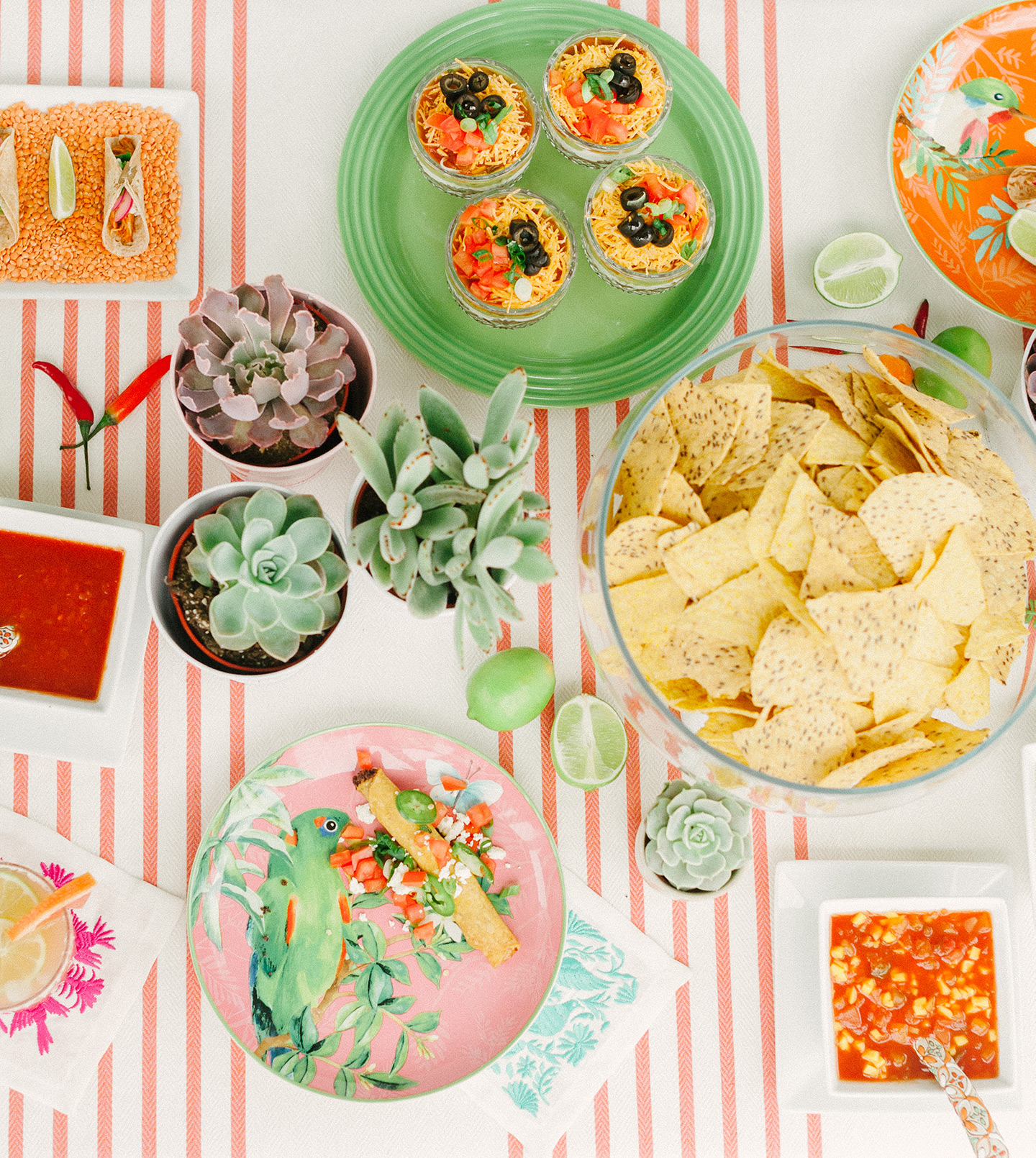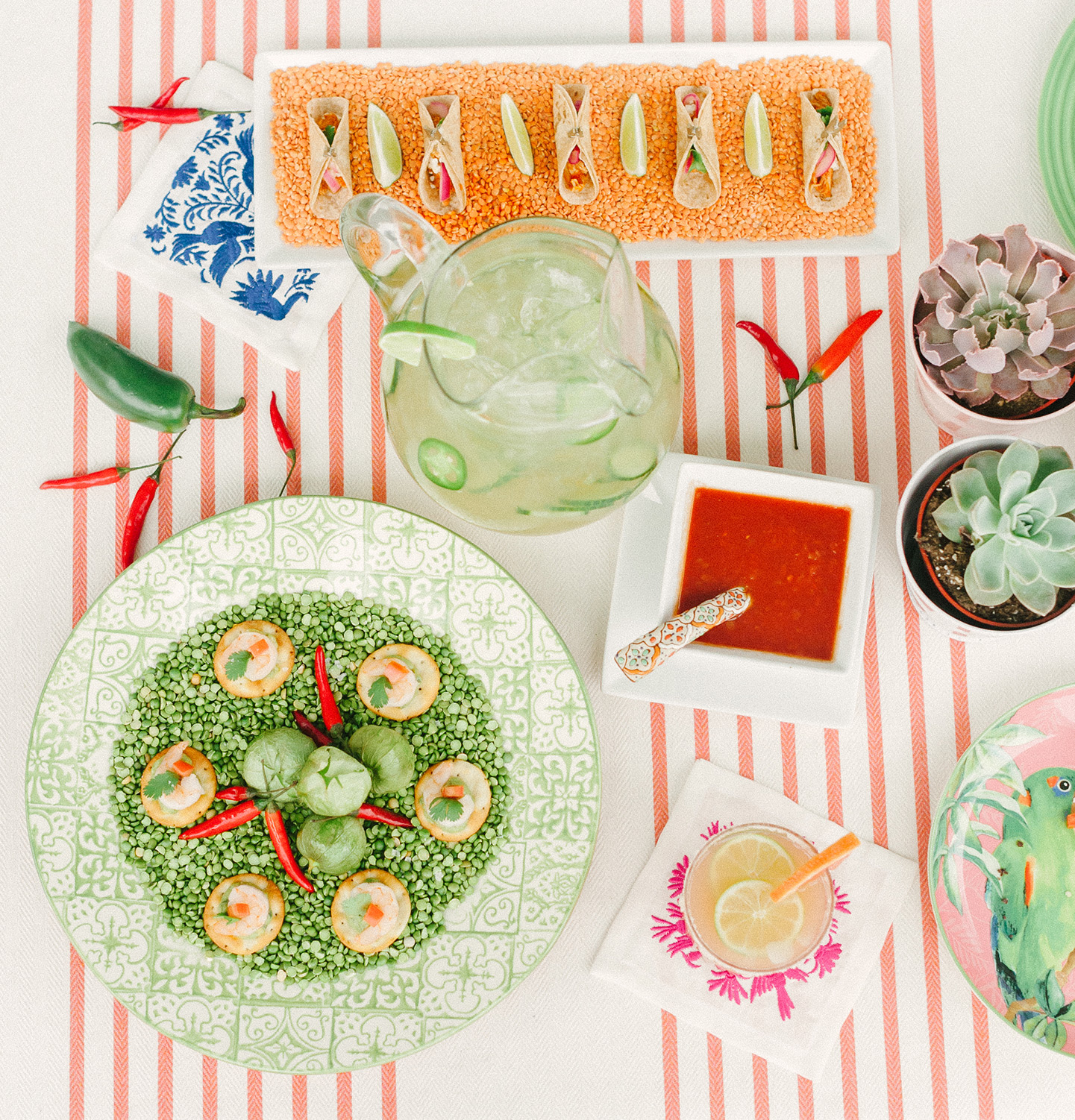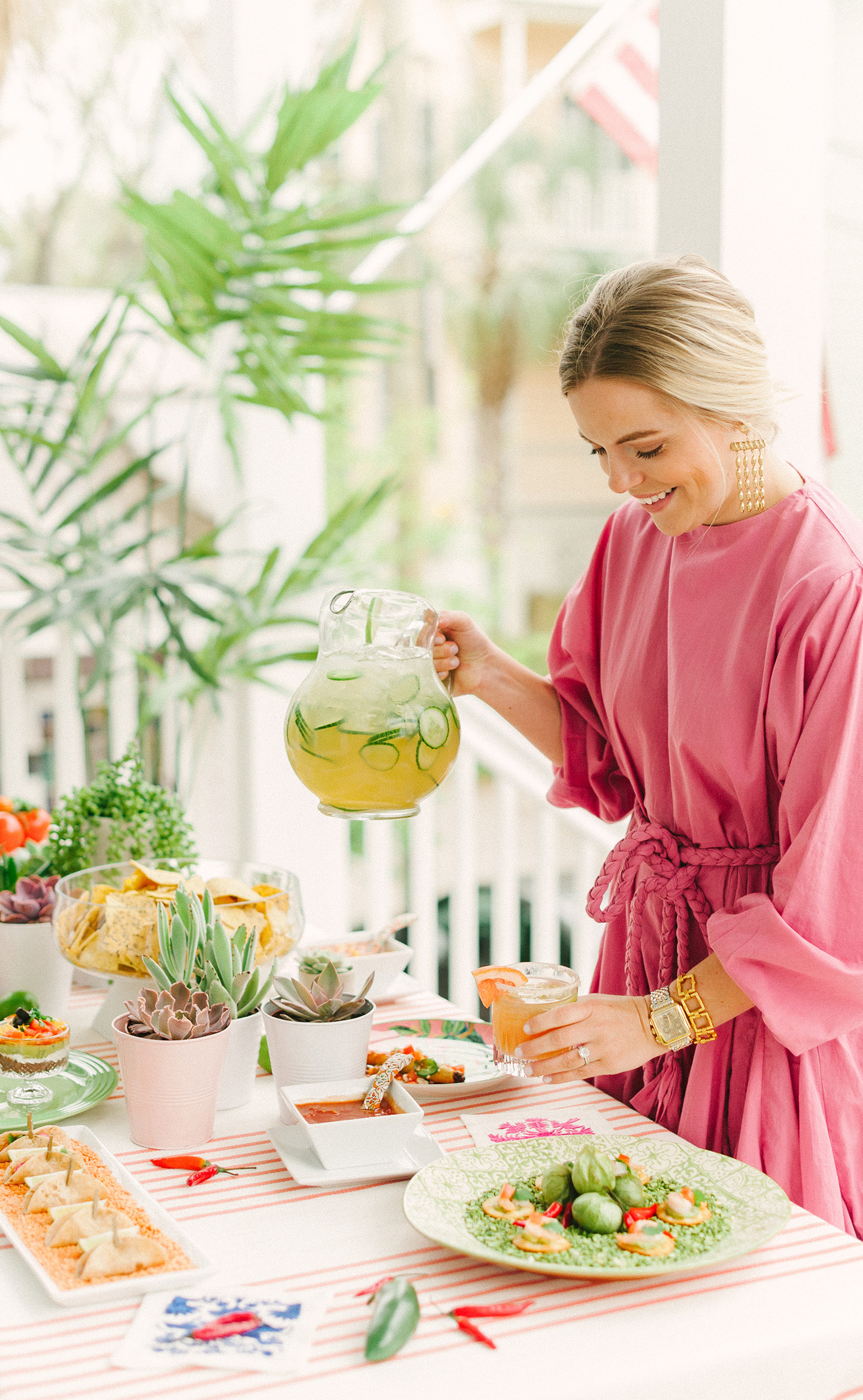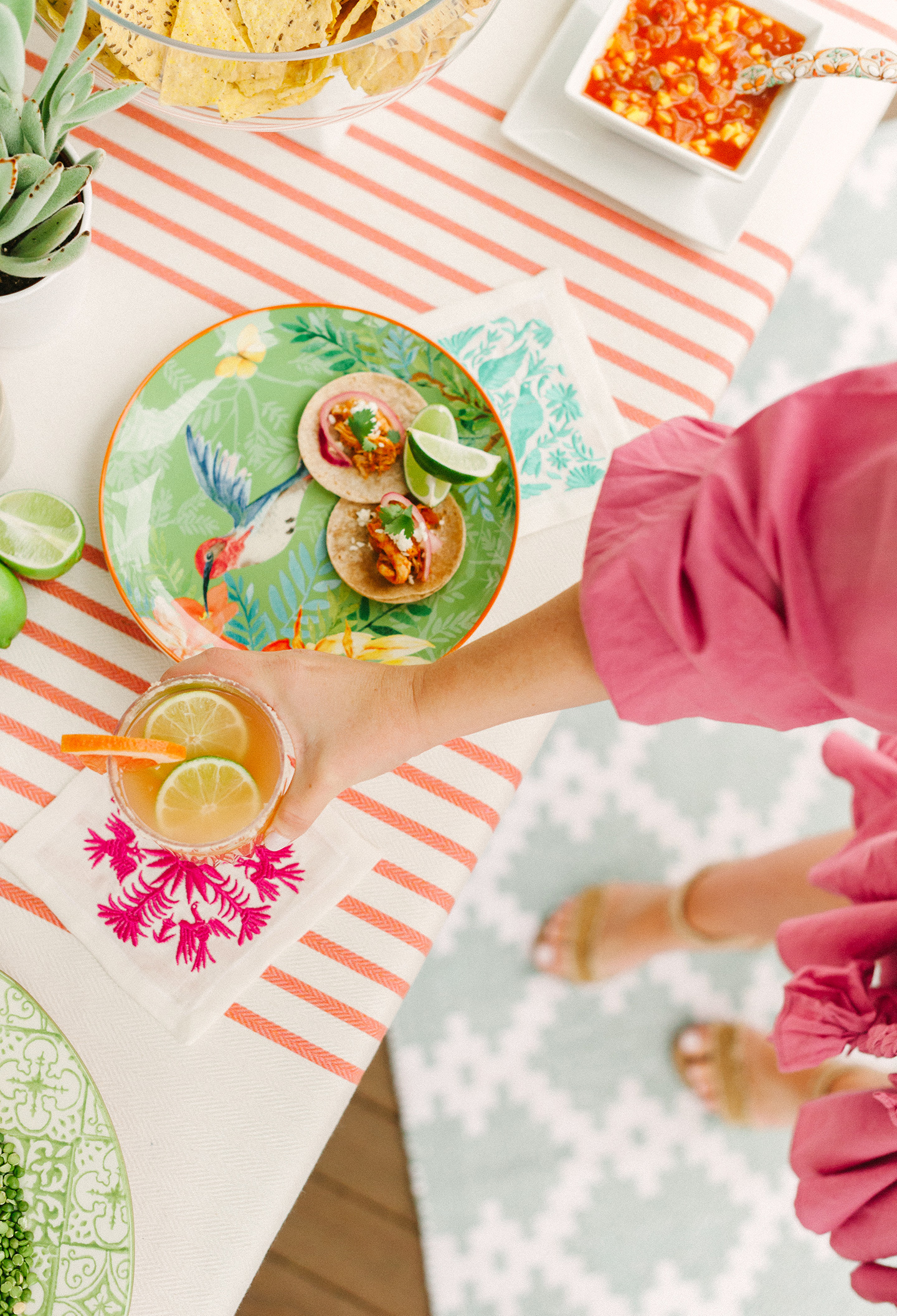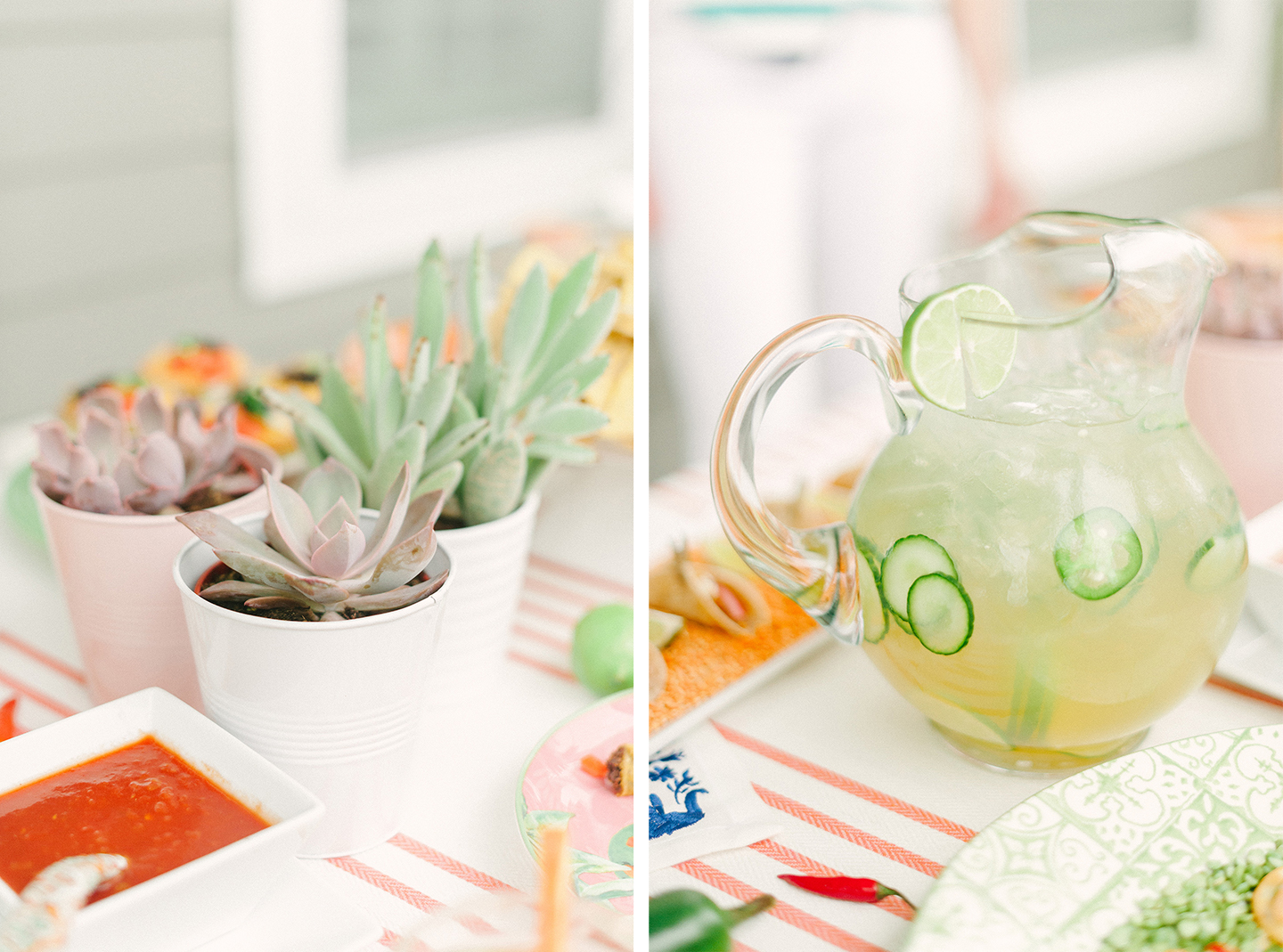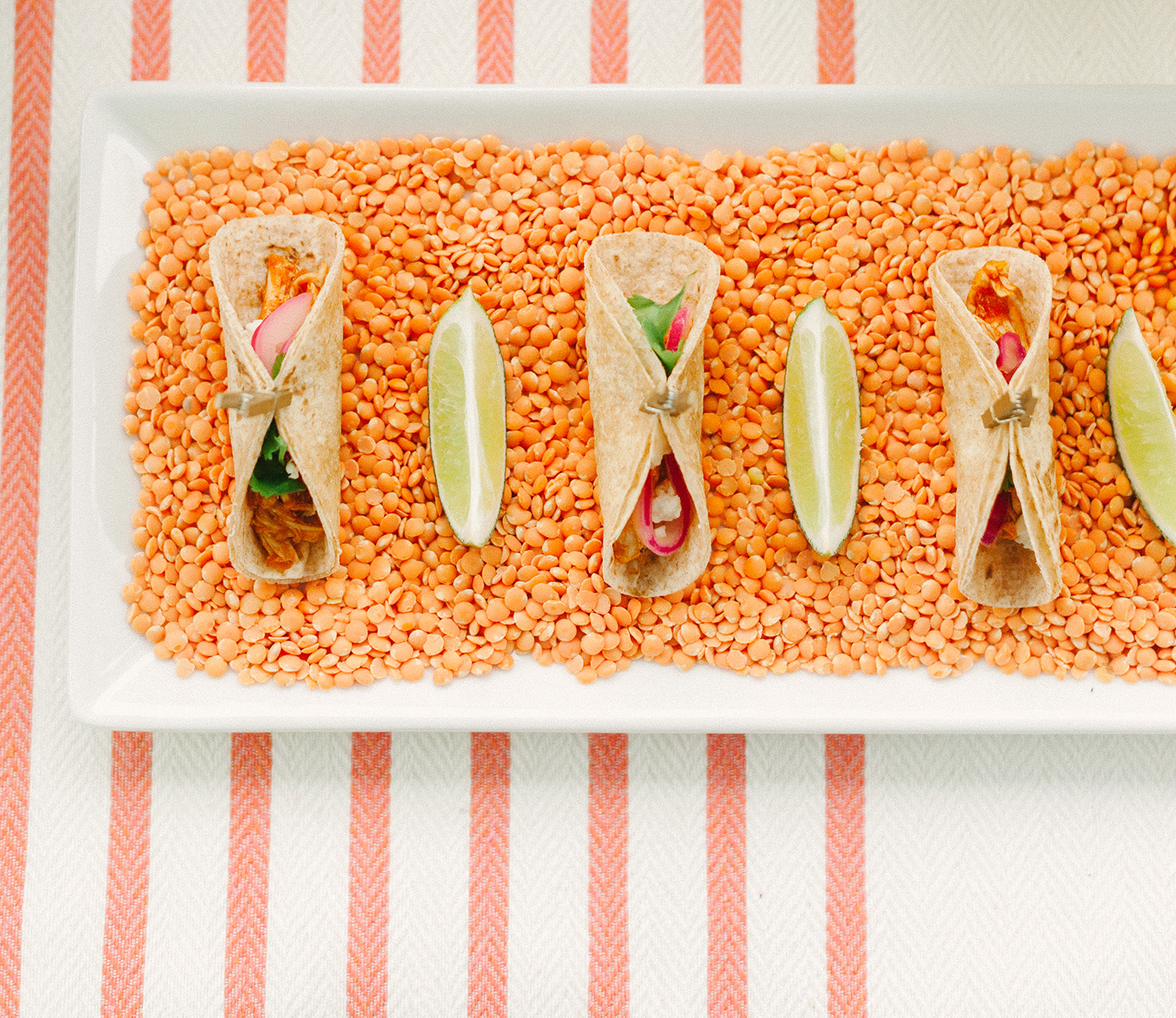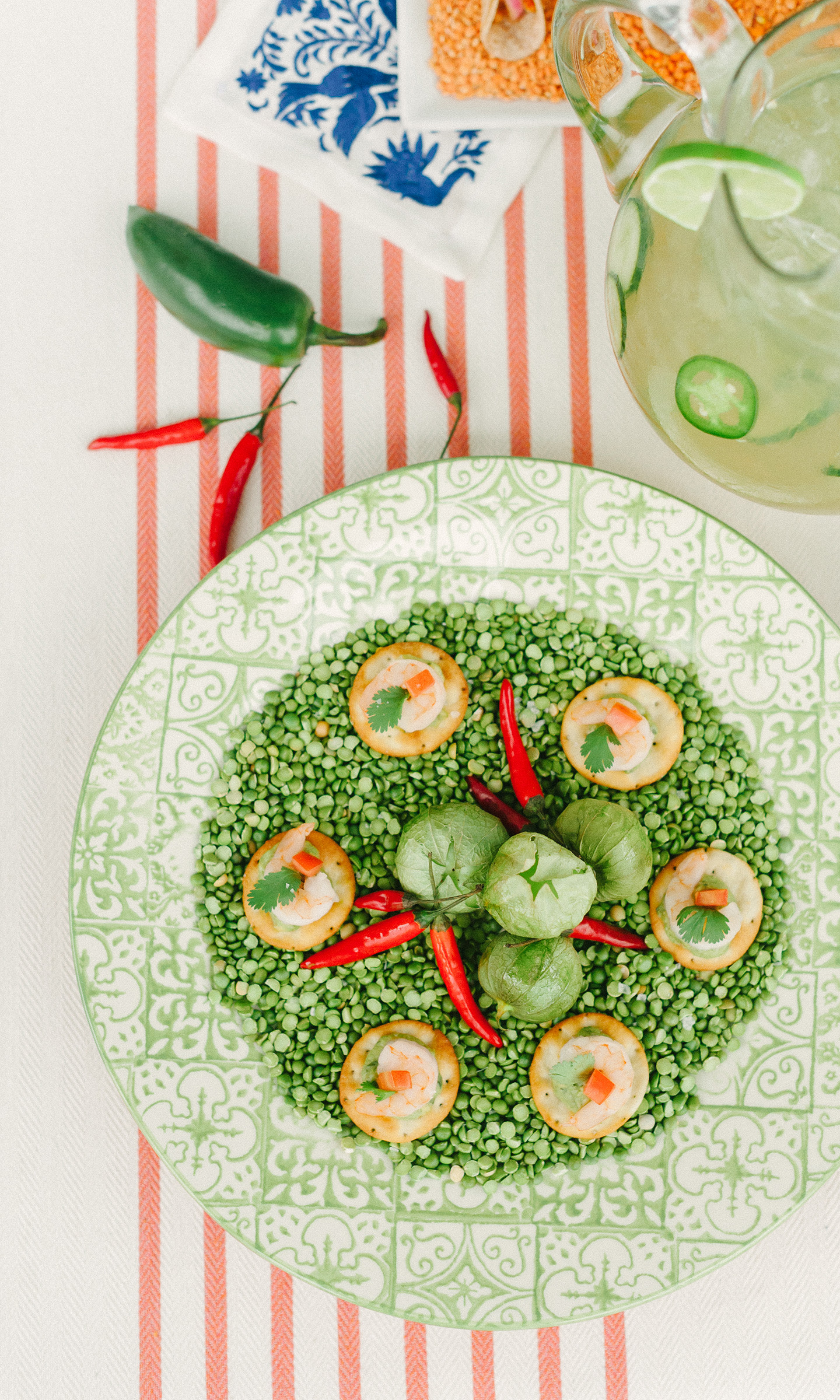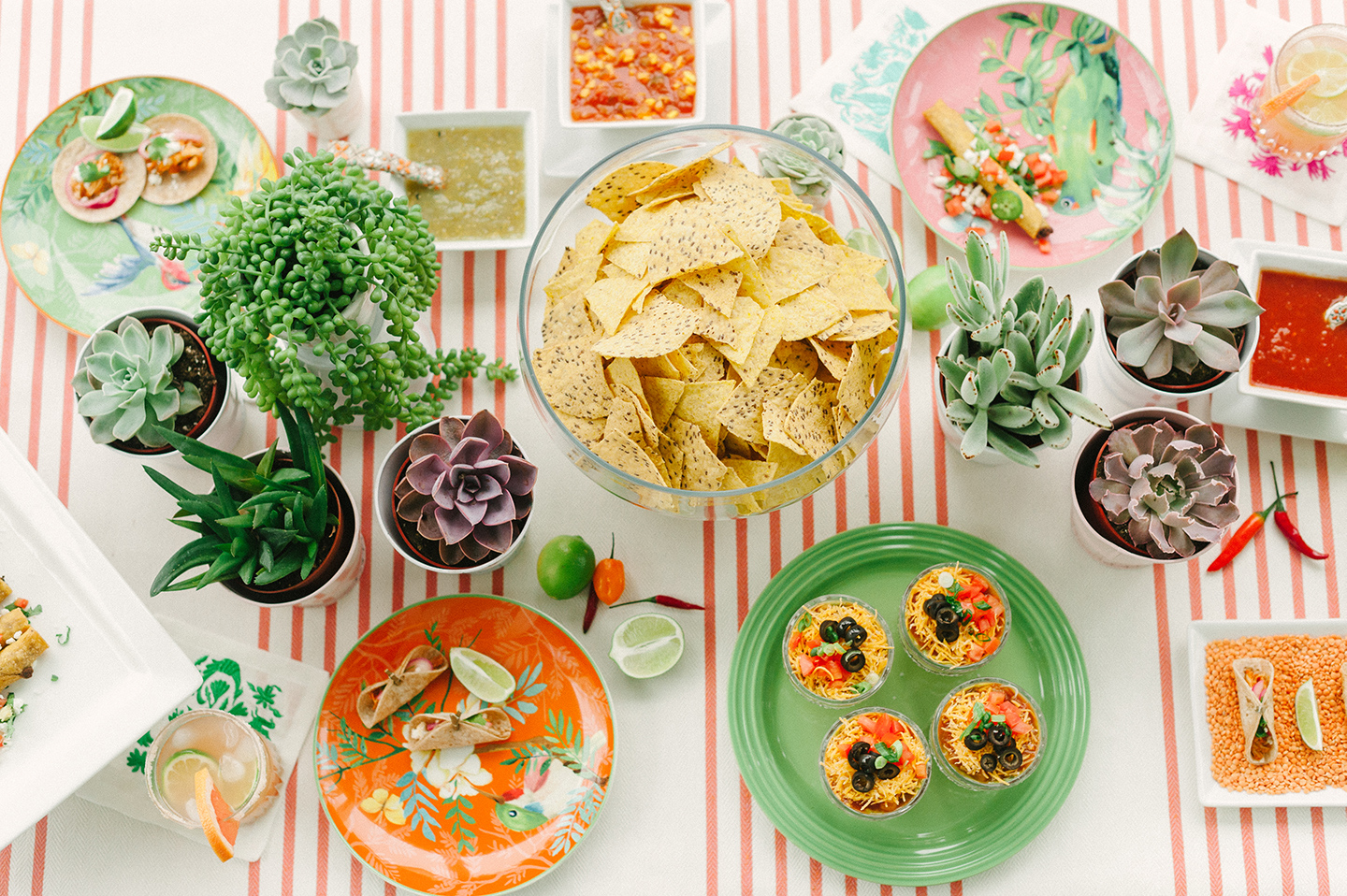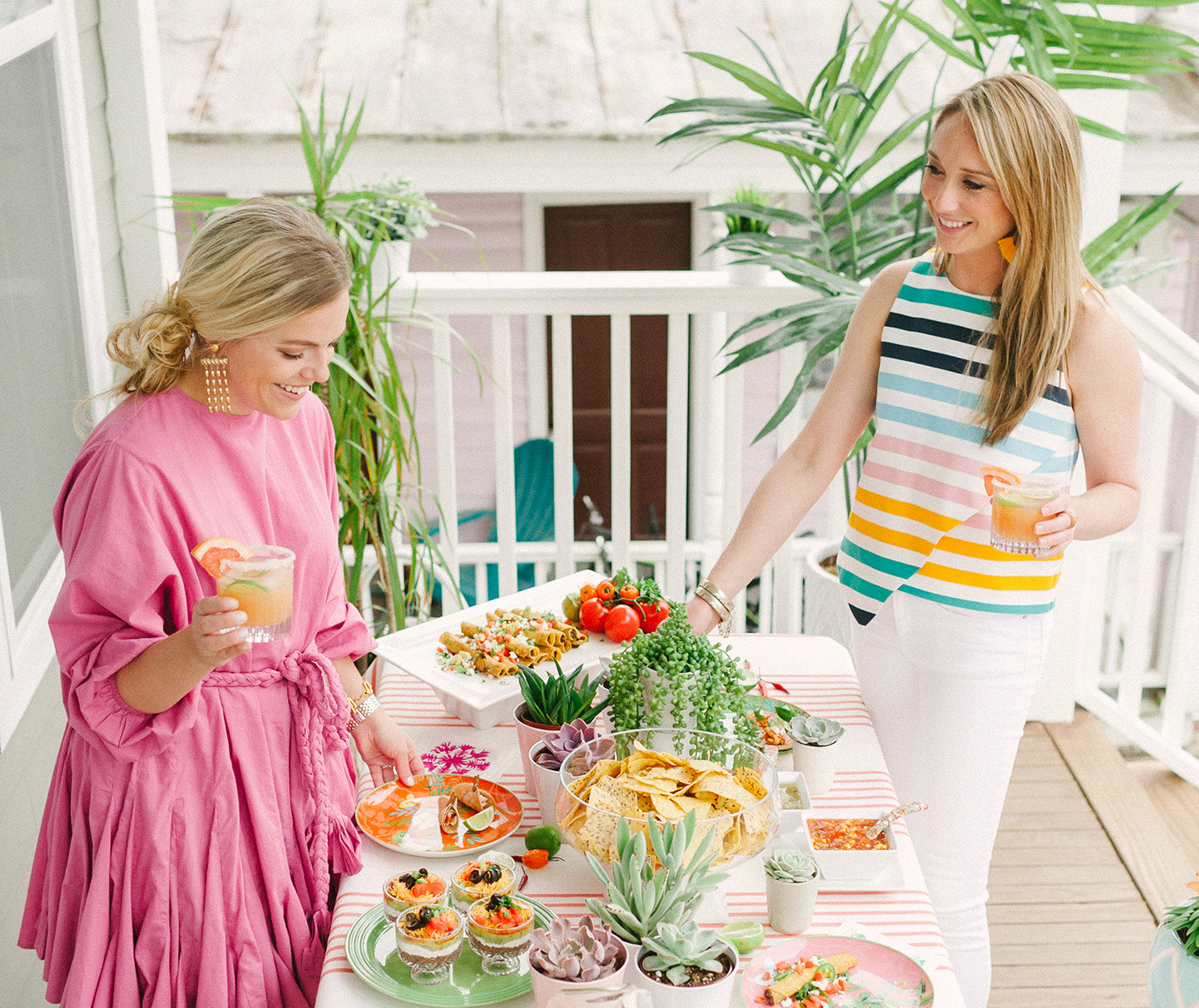 Our favorite tequila filled holiday is almost here, and I for one am so excited! In the spirit of the celebration, Laura Boyd and I put together a colorful porch spread fit for the occasion!! Whether you're planning a Cinco de Mayo porch party, grilling in the backyard, hanging on a boat, or celebrating Derby as well – here are 3 easy tips to styling a festive spread with items you already have around the home!
TIP 1 | ALL THE CITRUS
From grapefruit and oranges, to lemons and limes – use 'em all! Citrus segments will add wonderful color to your spread. Arrange them in bowls as centerpieces or cut segments to be garnishes for cocktails, taco and dips.
TIP 2 | LENTILS as a BASE
Laura is a genius when it comes to food styling! Taking something so simple, like bulk bagged lentils, to create a colorful base layer for bite-size food to sit on. So fun, right?! I feel like you could also do this with rice for the occasion as well! Be sure to check out Laura's site + Instagram for tons of great, tips, tricks + inspiration!
TIP 3 | SUCCULENTS, PLANTS + HERBS
Have some small potted plants, succulents or herbs around your home? Perfect! Collect these little bundles of greenery to add them to your spread! They're a great way to add texture and an organic feel to your Cinco de Mayo porch party. Think desert succulents, basil or cilantro. If you're at a loss in this department, but love the look, take a trip to your local nursery or even Trader Joe's. They'll have a great, affordable collection you can scoop up. And hey – keep around after the party!
photos by Julie Livingston Photography
I do want to note – I am aware Cinco de Mayo has turned into an Americanized celebration, rather than a traditional Mexican holiday. I certainly mean no offense to anyone of Mexican heritage with this feature, and only hope to inspire those who are entertaining this Sunday.