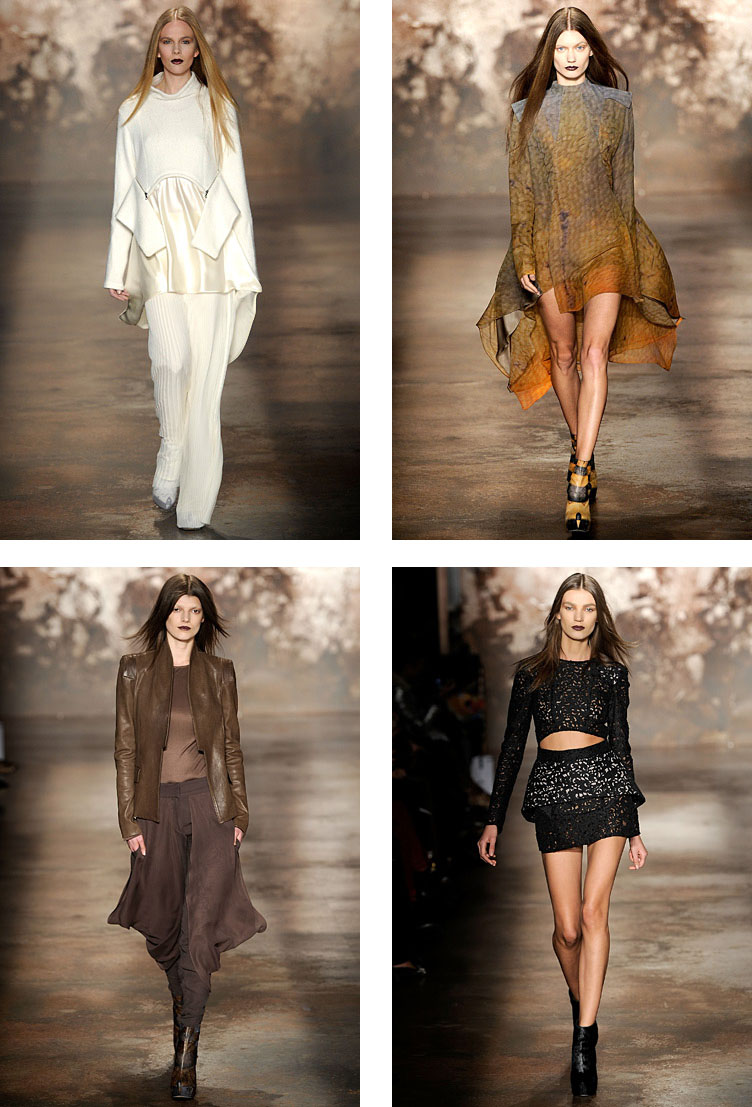 Sally LaPointe Fall 2012 Looks: images via NYMag.com 
Sally LaPointe has done it yet again. This is the 3rd LaPointe collection I've had the privilege of seeing walk down the runway, and each season she never ceases to amaze – from her unique venue space to the runway looks. She's one of the few designers that I truly look forward to seeing not just her clothes, but how she translates her inspiration into the venue space also. It changes the entire way you see the clothing! Although this collection seemed a bit 'reserved', compared to her usual sharp cut, constructed pieces, however there's no mistaking the beauty behind her "Metamorphosis" inspired looks.
I loved every bit of it and enjoyed seeing more every-day-girl wearable pieces!
From start to finish models donned sophistication from black and navy to muted gray and bronzed gold print. See some of my favorite looks below:
[including those AMAZing cream pleated pants!]