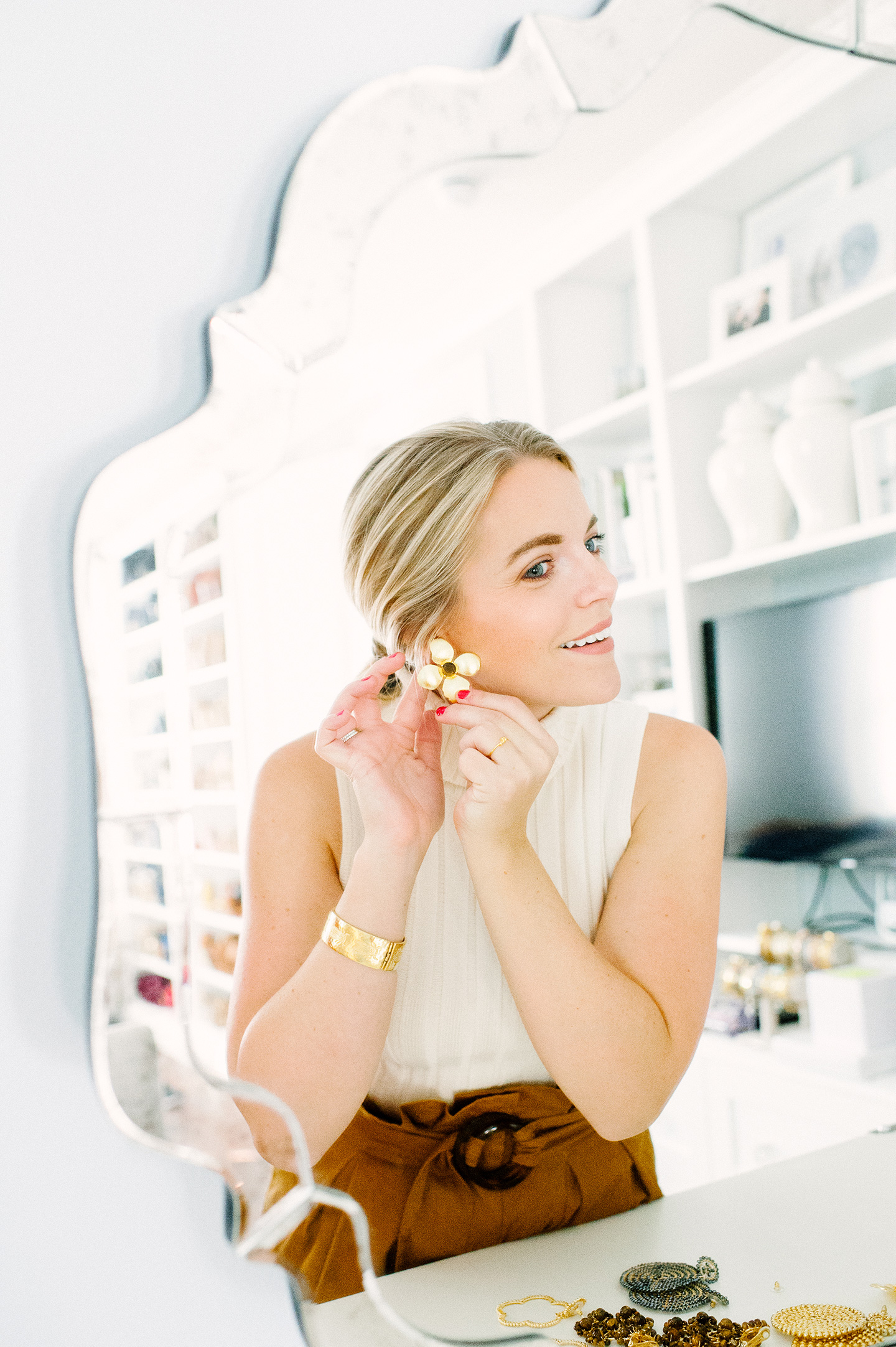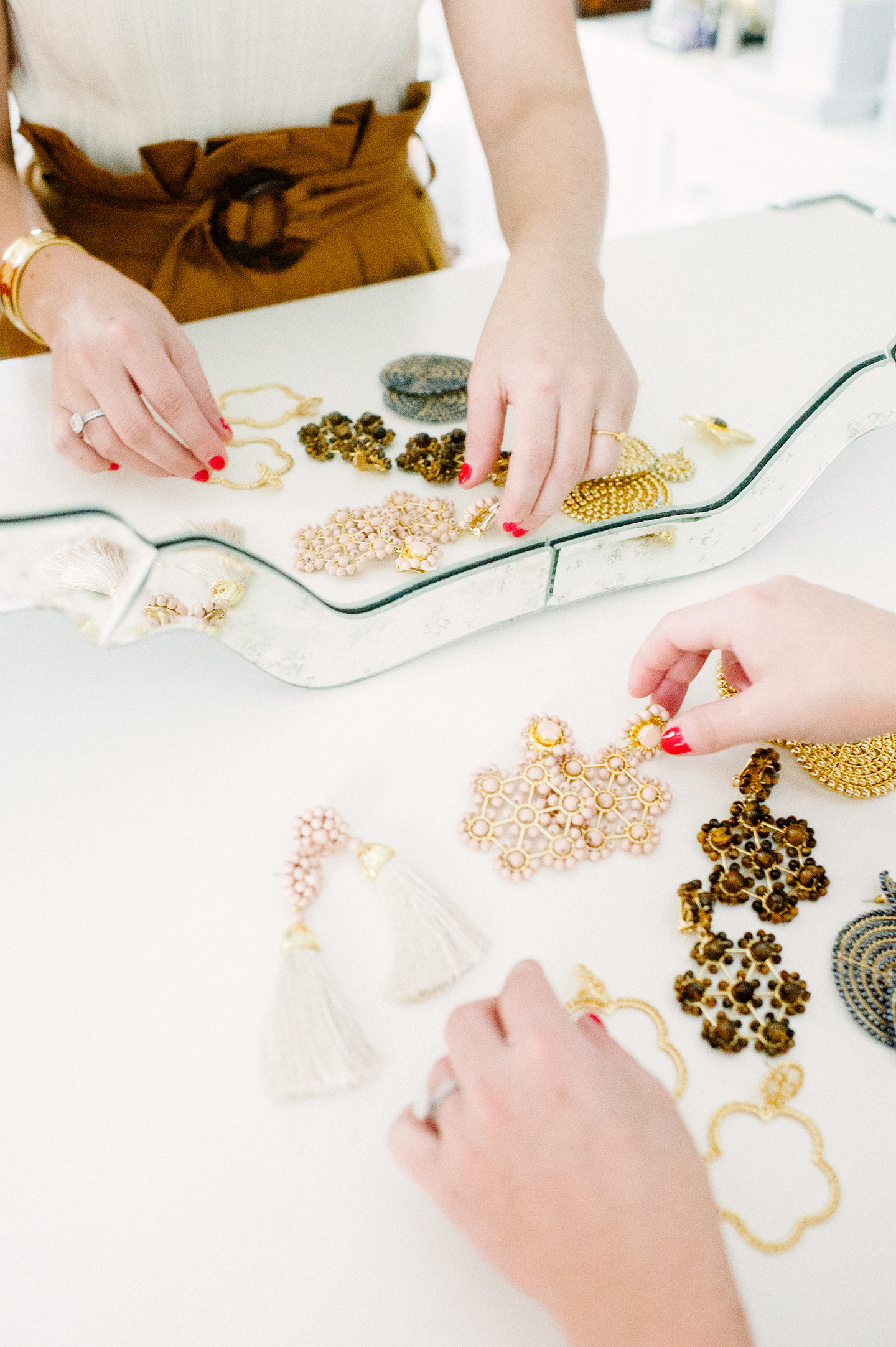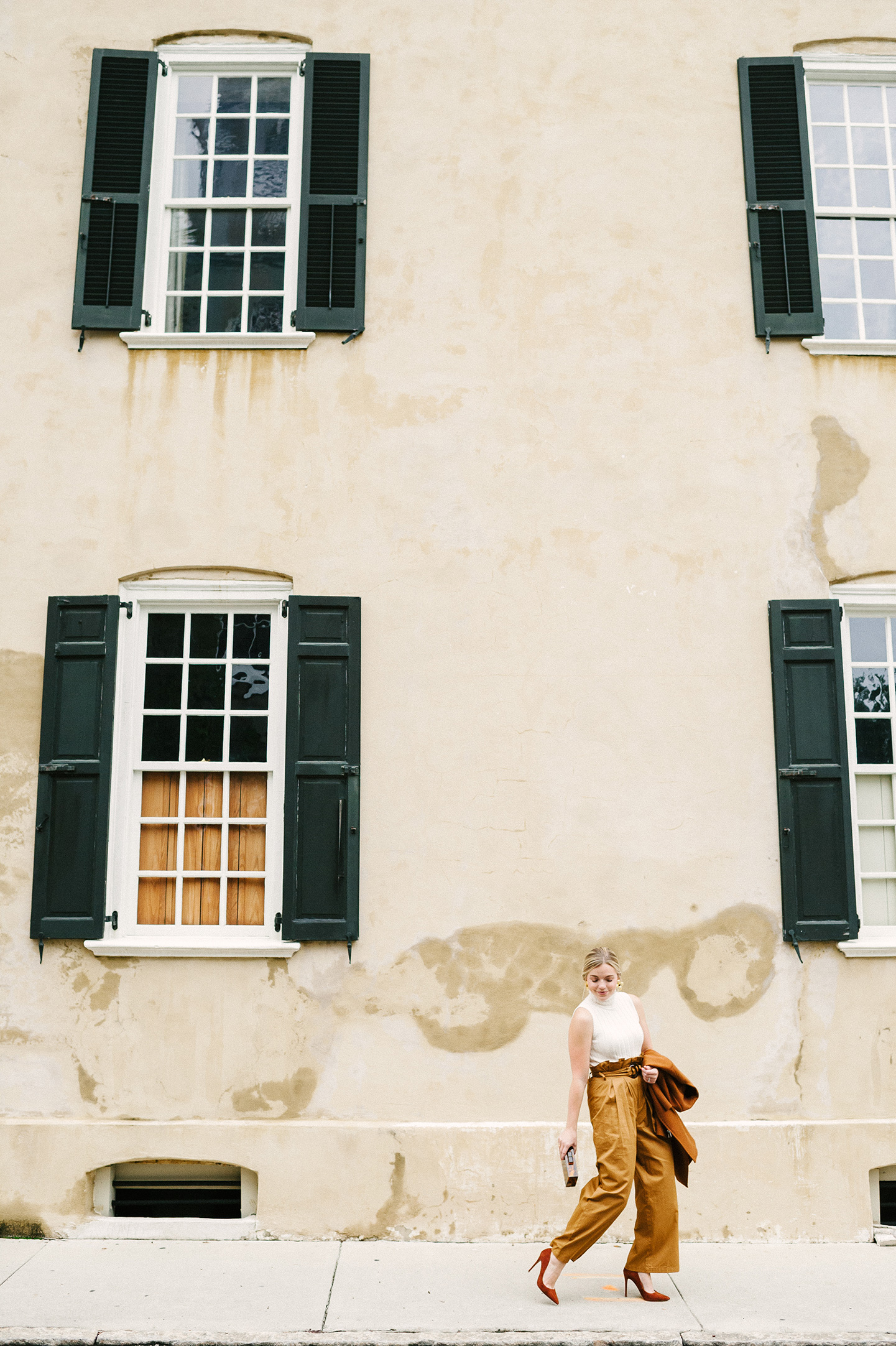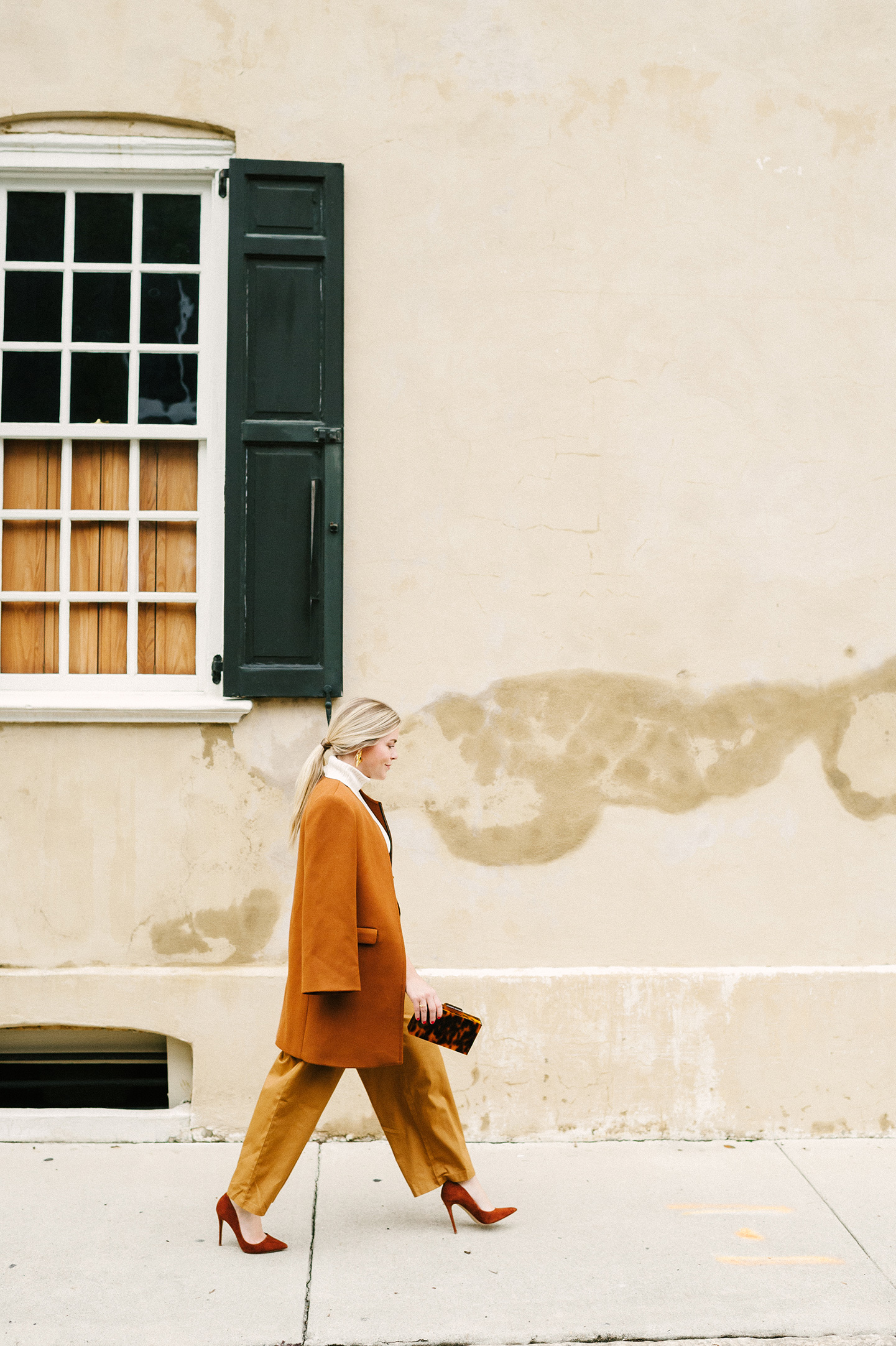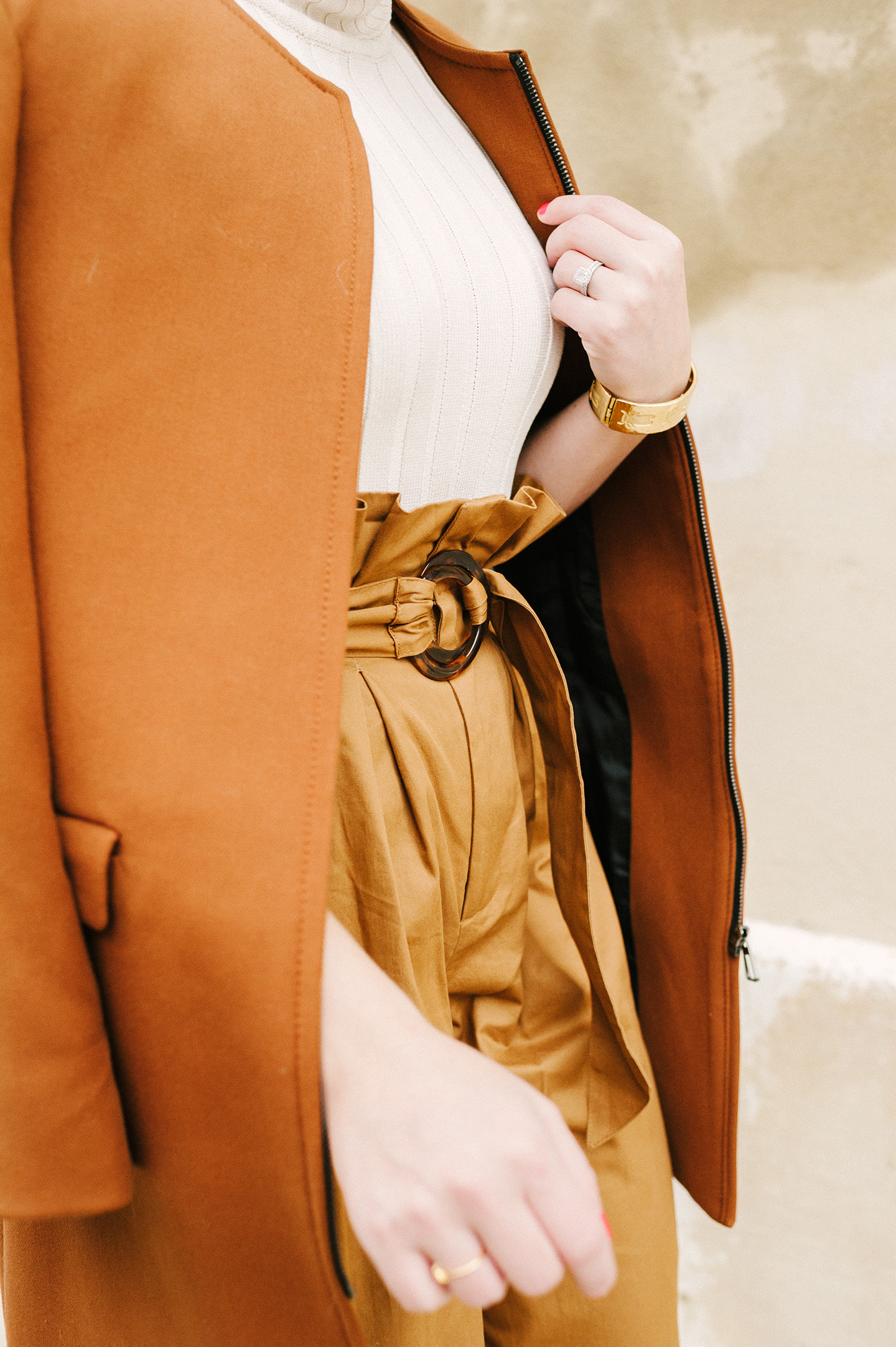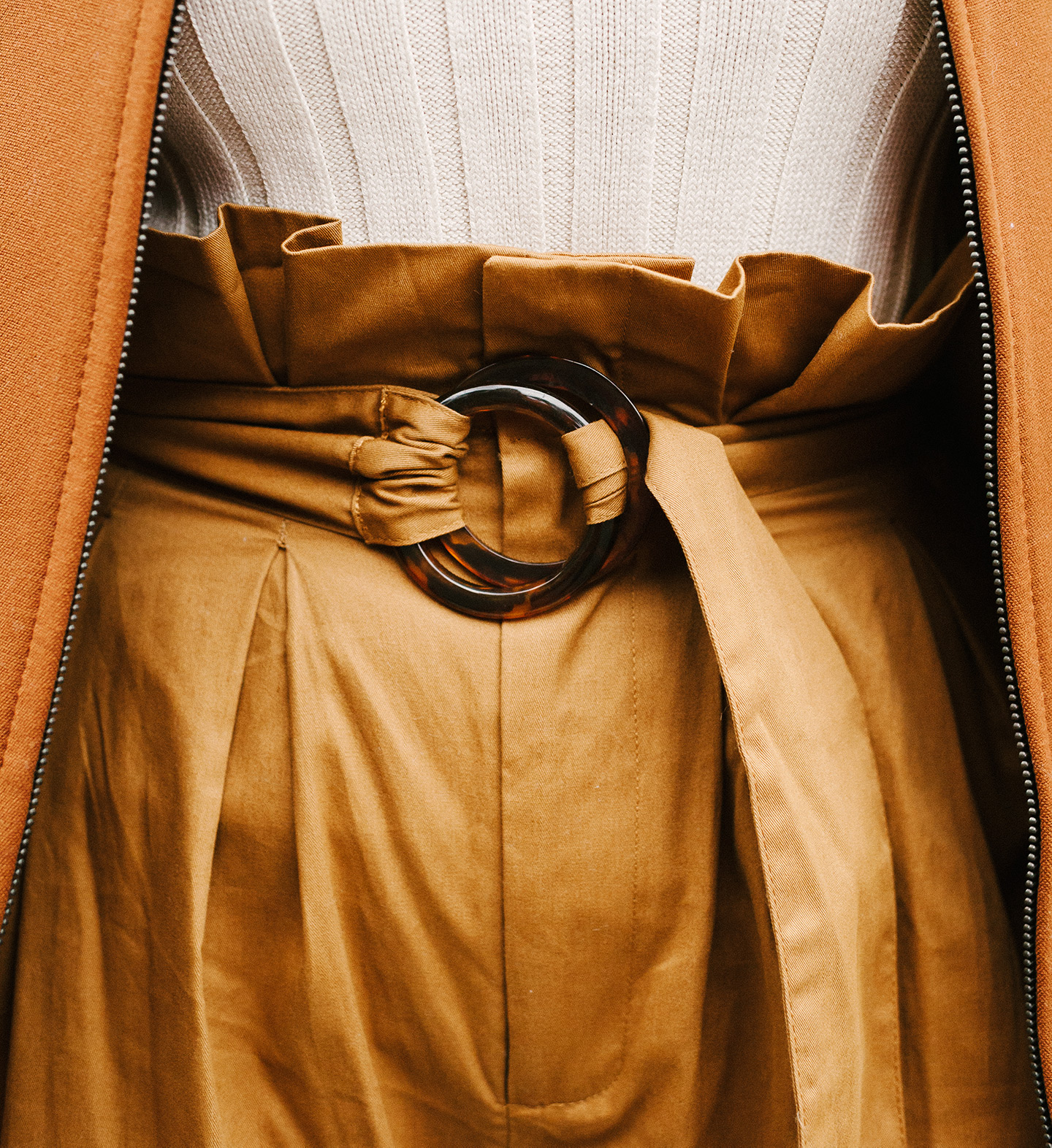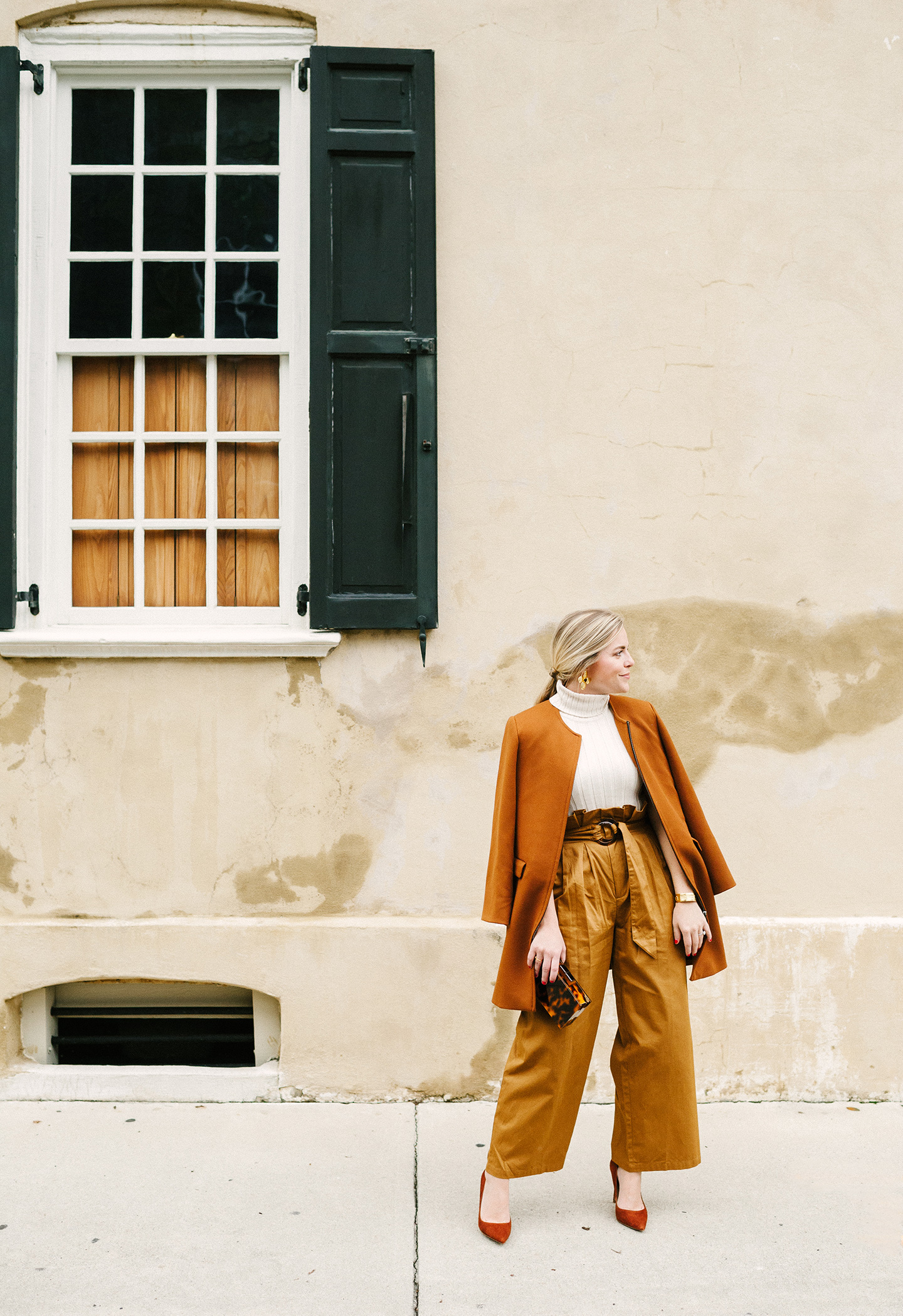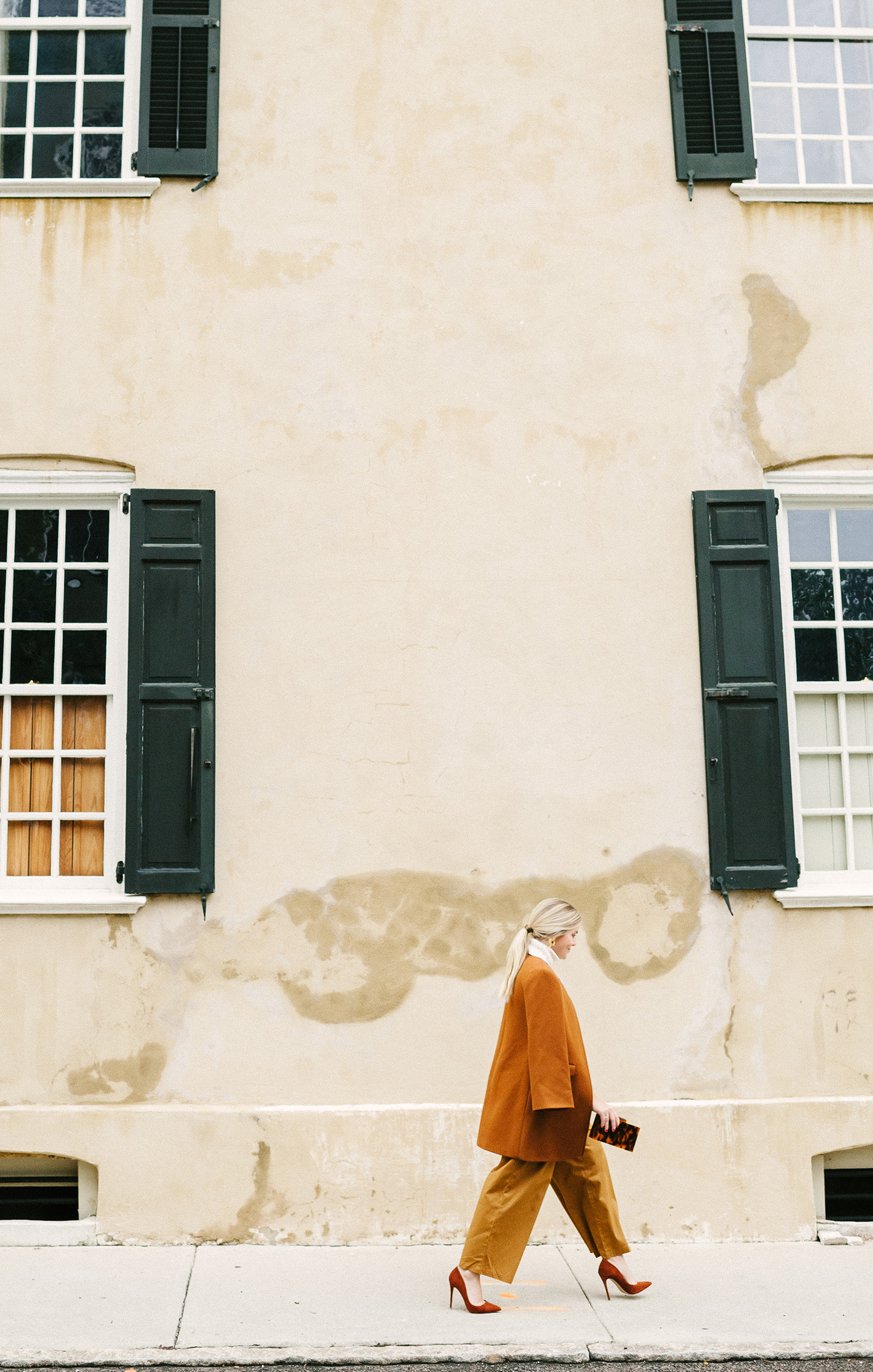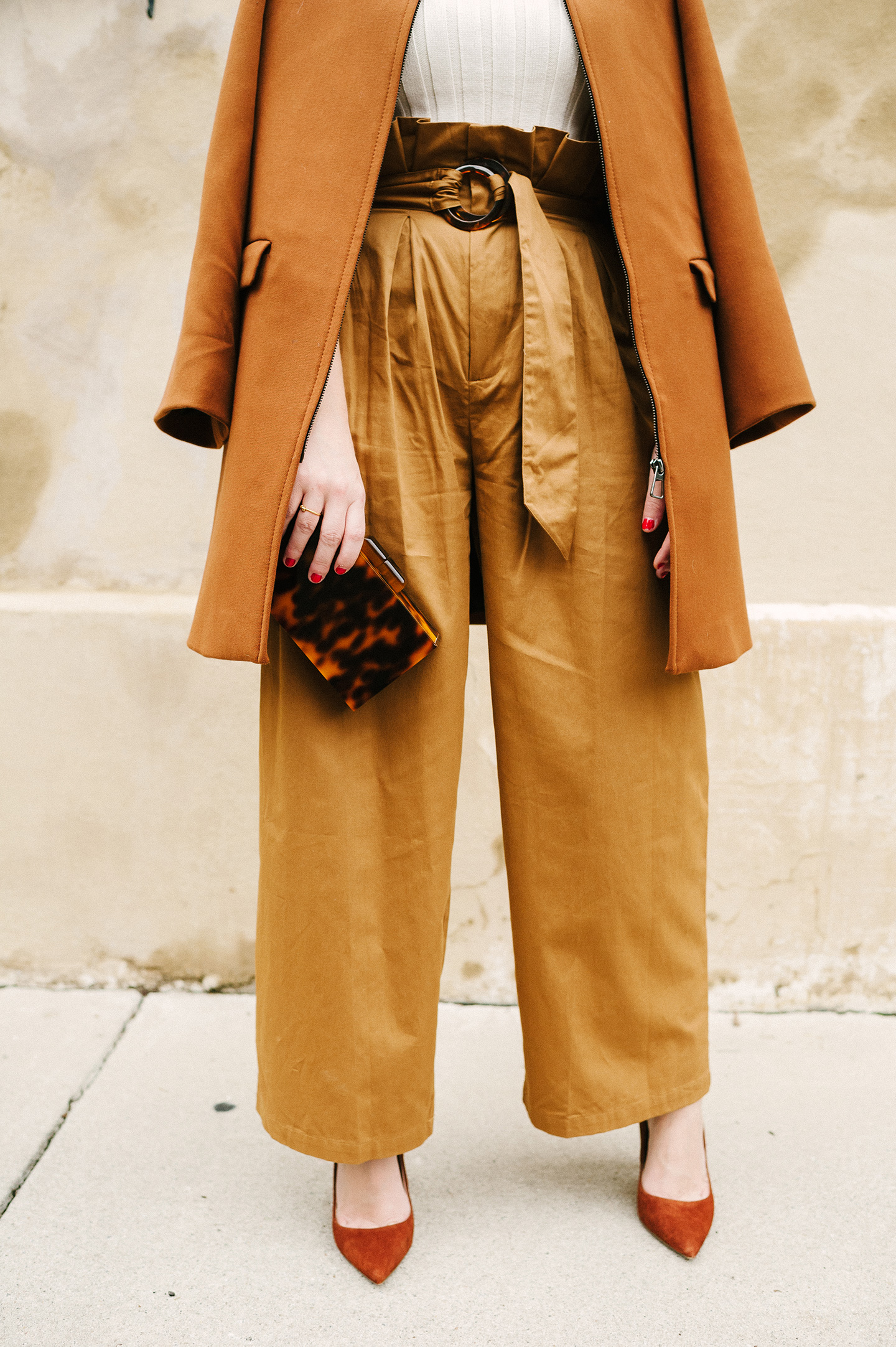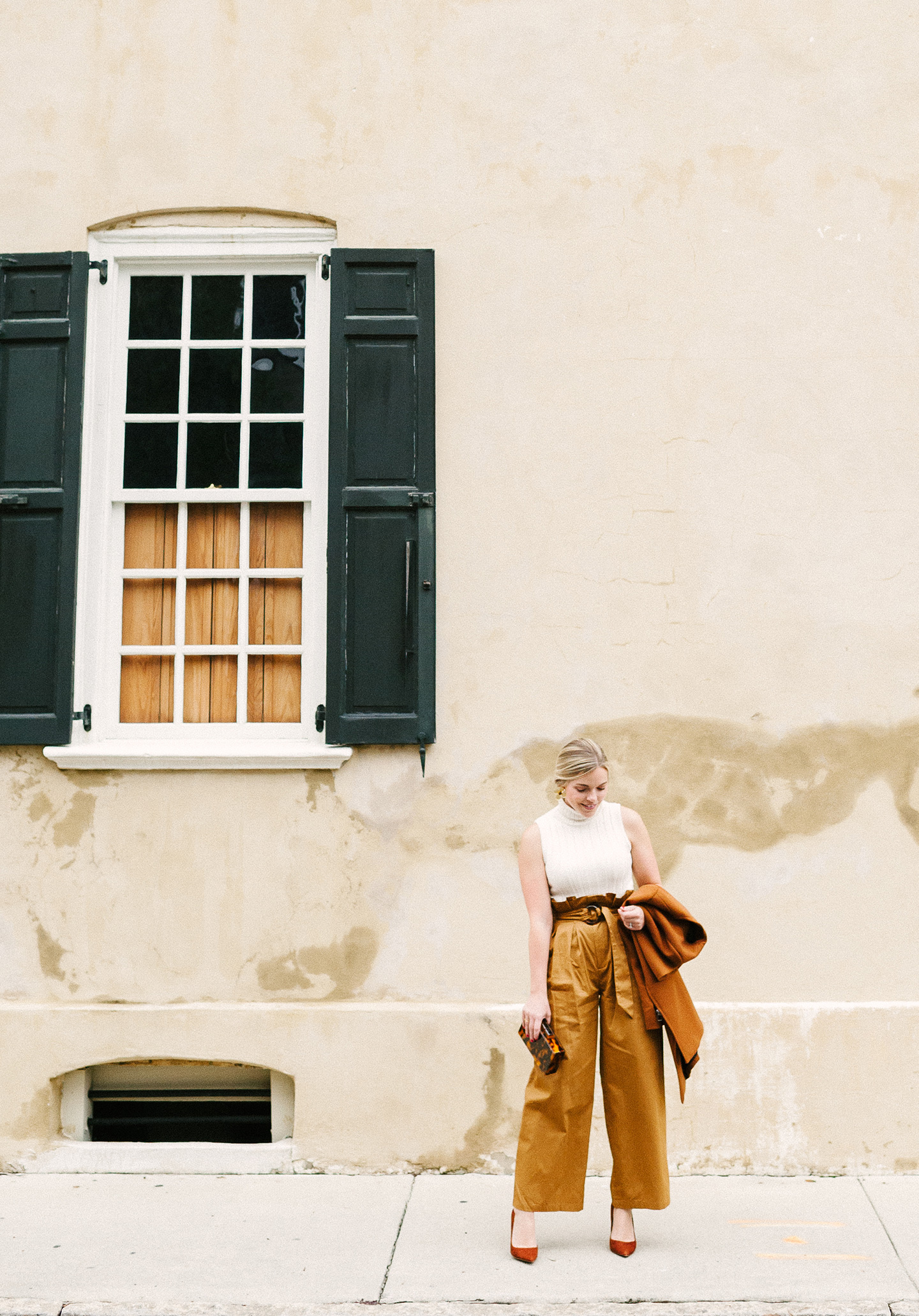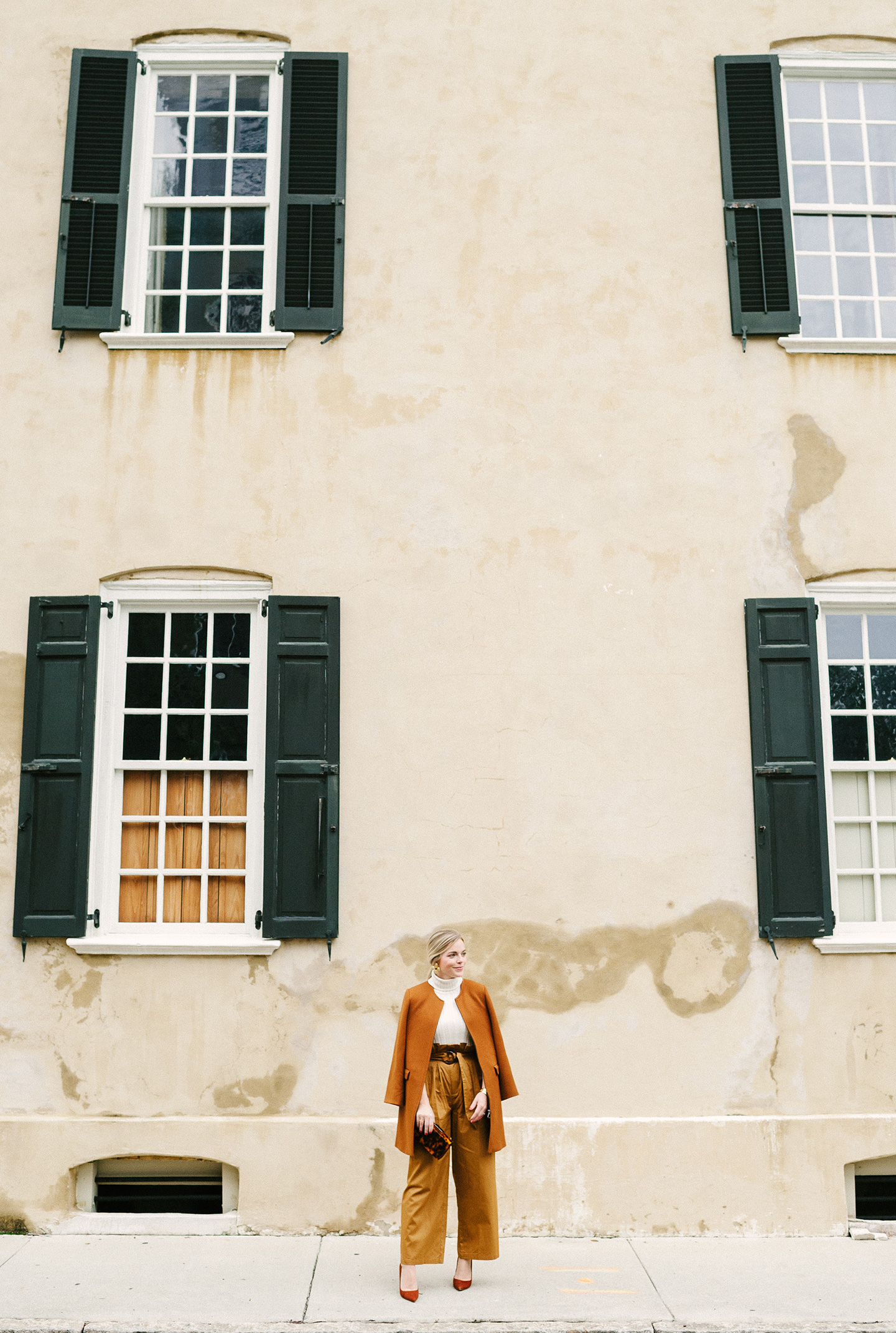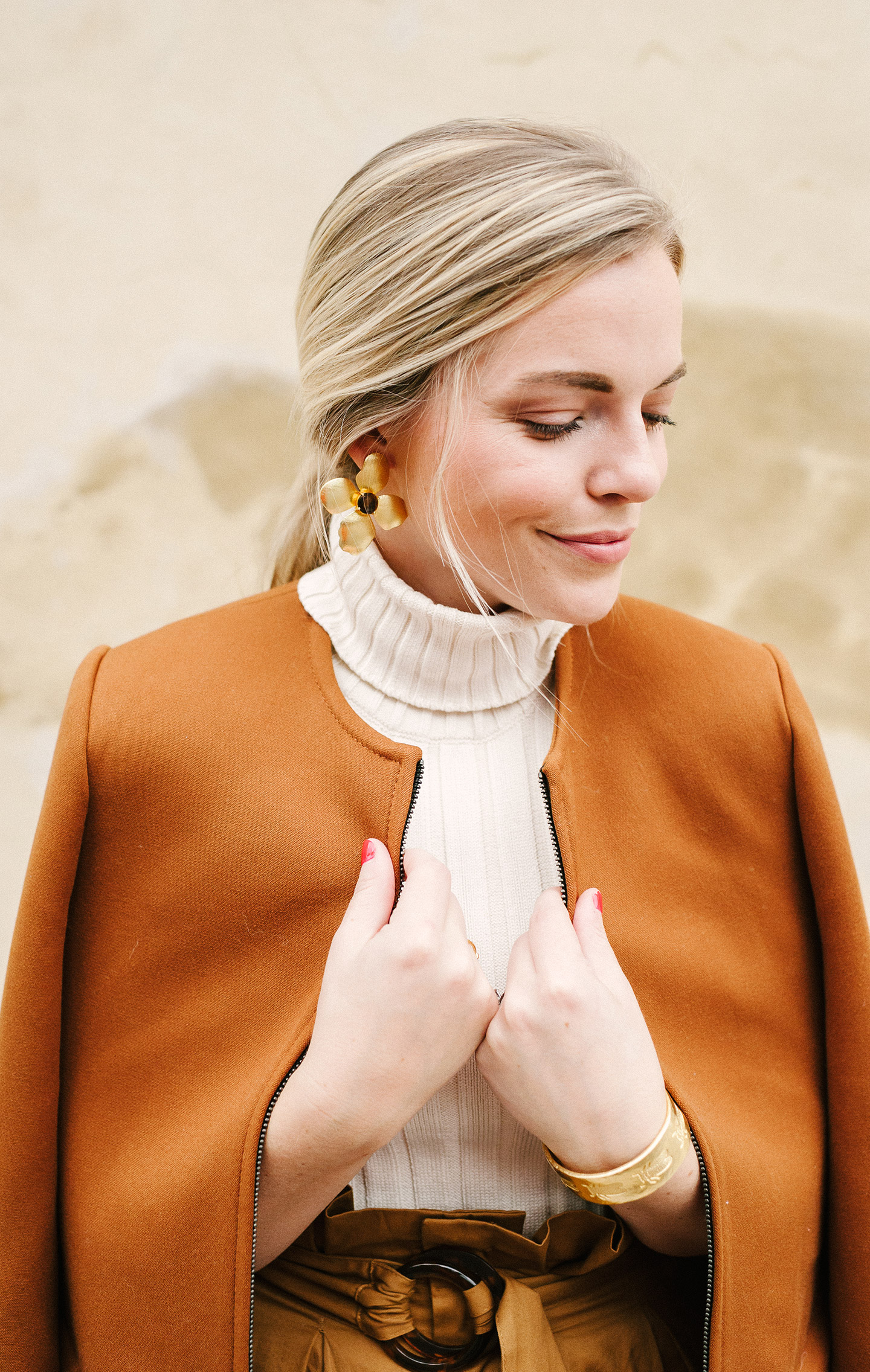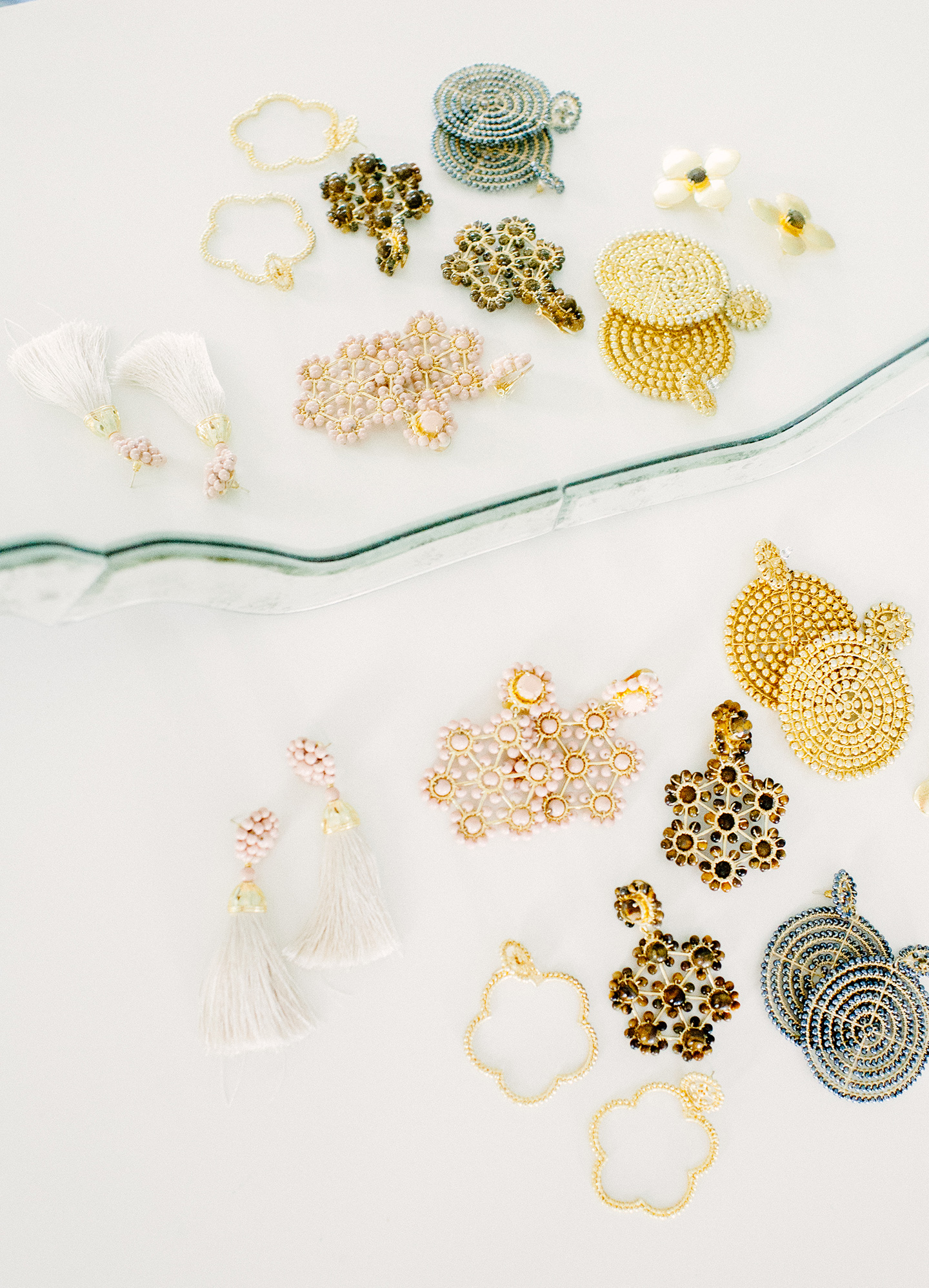 This may be my favorite look of fall! And I say fall because, not only does it still feel like fall in Charleston, the leaves are also finally just now changing! What the heck is that about?! Just as we put up our Christmas wreaths, the pretty foliage decides to arrive.
Let's talk about this look for a moment. Who knew paperbag waist crop pants could be so chic on a 5'2″ gal, right?! And you'll never believe where I found them…never. I walked into the store, snatched them off a rack, tried them on, and they fit like a glove. When does that happen?! I normally have to hem/tailor a lot of my pants, so whenever I find a pair that's good as-is, a celebration is in order. How do y'all feel about paperbag waist crop pants? I know they're not for everyone, but I really love this light weight option.
In more exciting news – today is DAY 10 of #HOLIDAYbyK, and I'm partnering with my all time favorite statement jewelry designer Lisi Lerch to gift TEN of you an earring of your choice!! Keep for yourself, or gift to a friend! A few of my favorites include the Maggie that I'm wearing above, The Gingers I'm wearing here, and the classic beaded Tassels here. Happy entering!