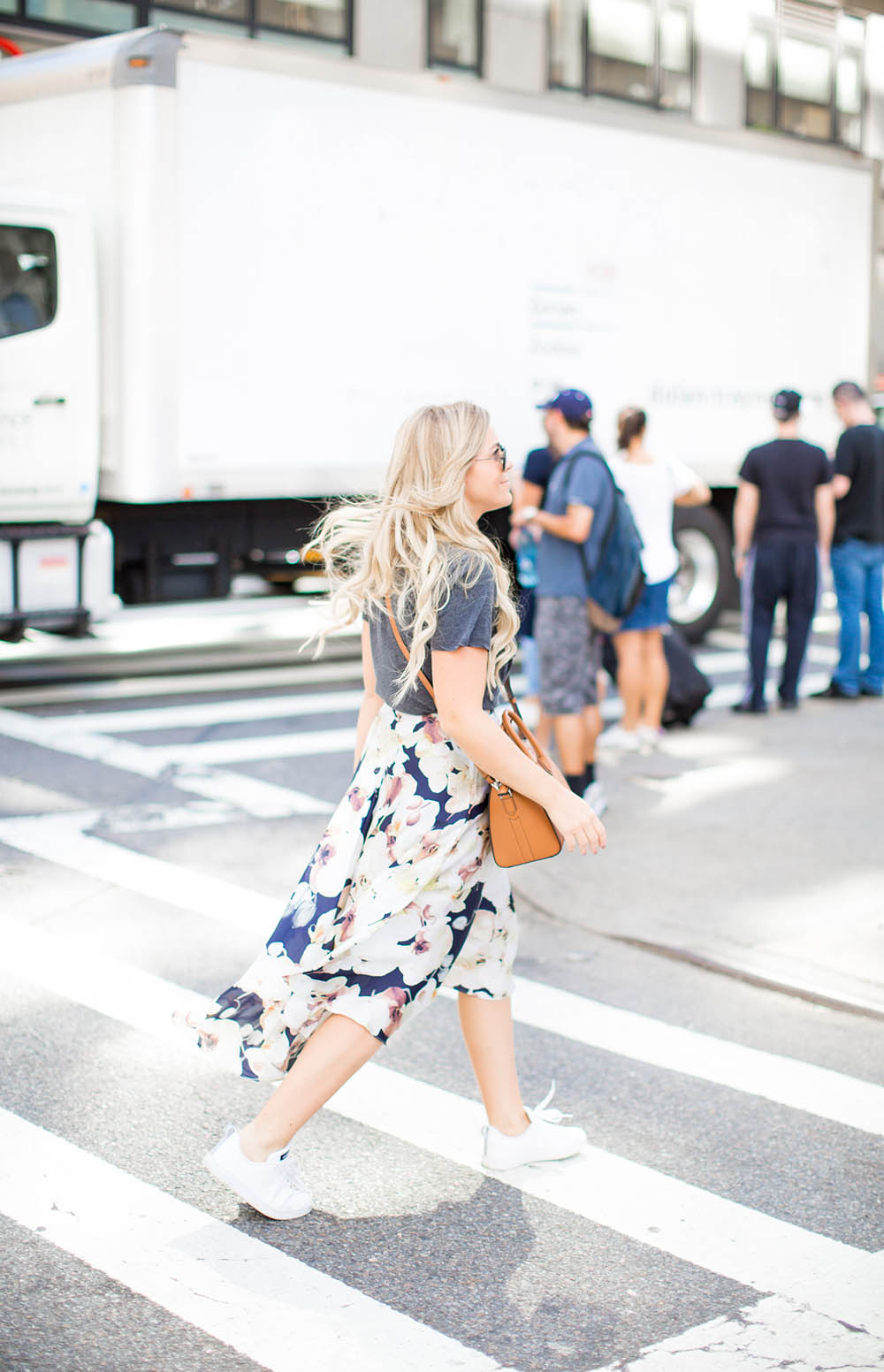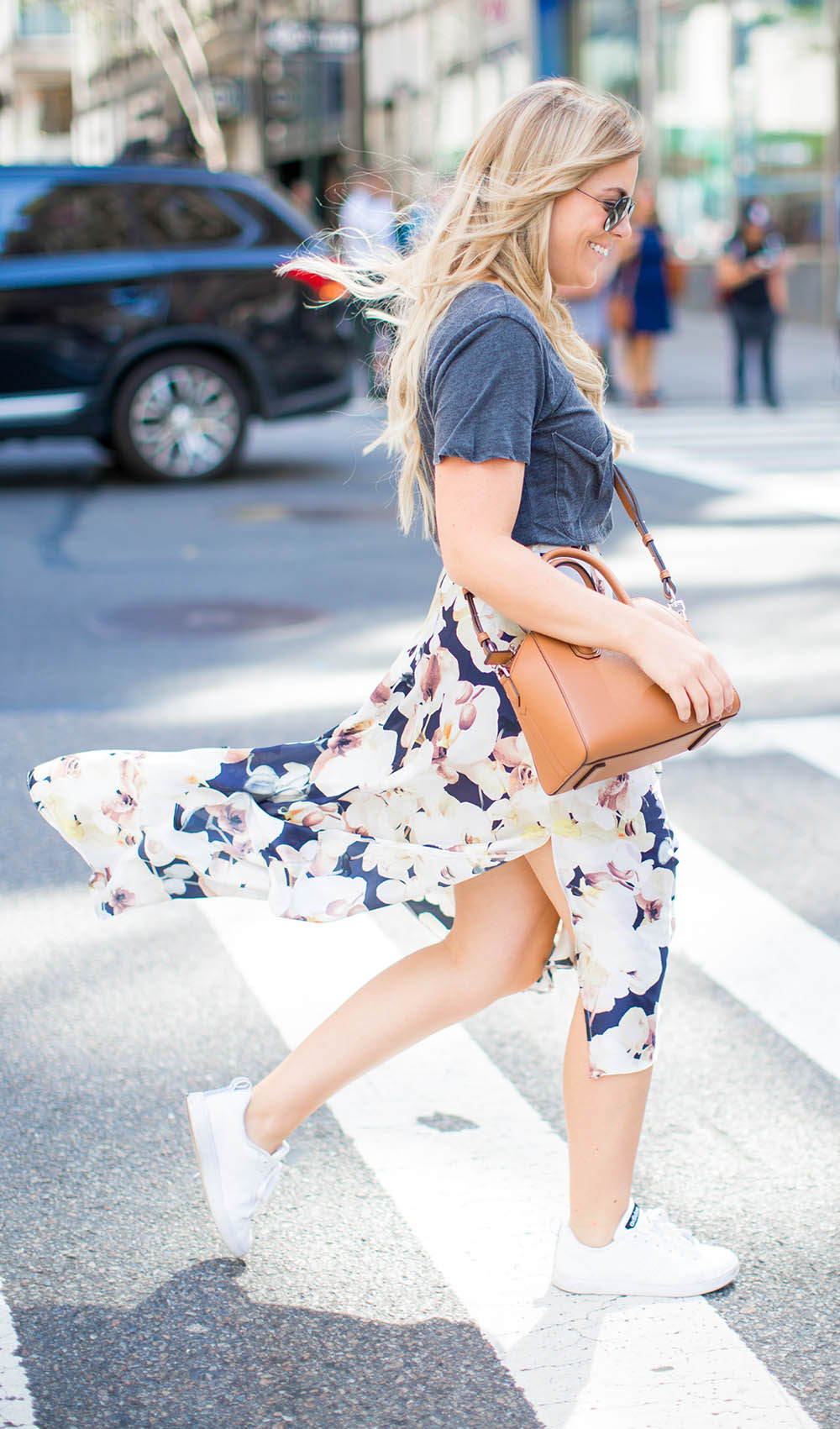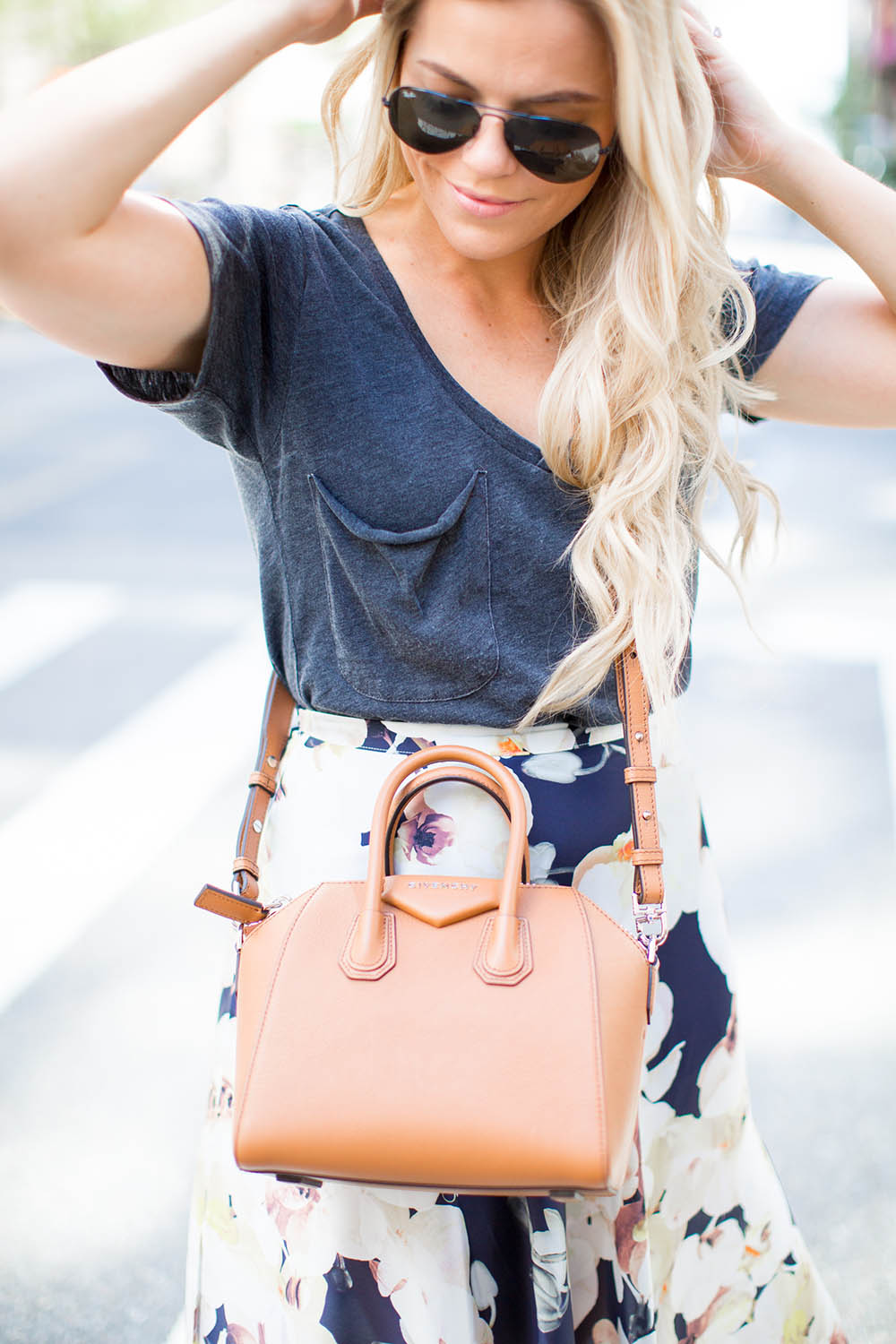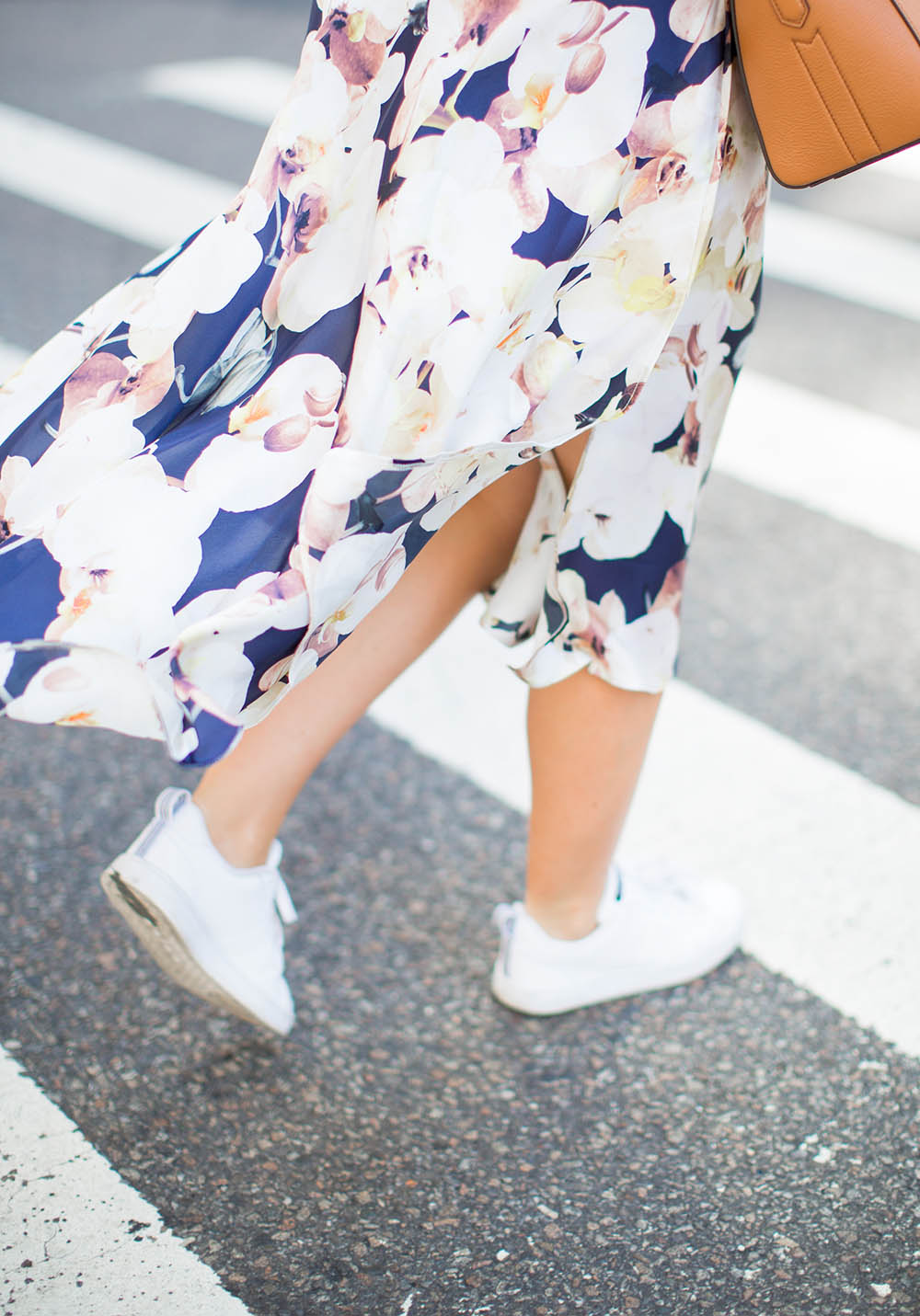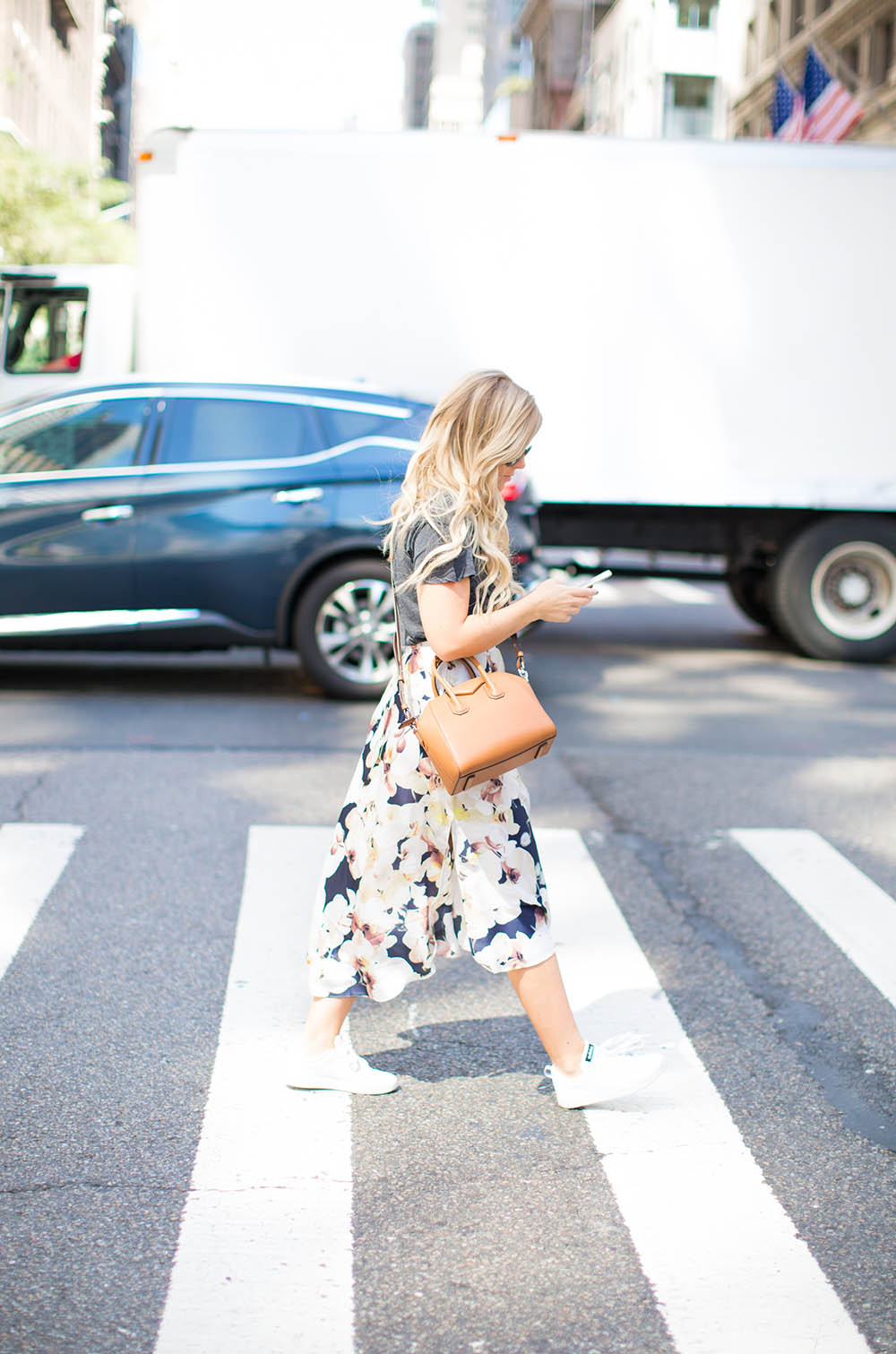 Asos Floral Silk Skirt | Z Supply T-Shirt c/o | Adidas Sneakers | Givenchy Satchel | Rayban Black Aviators
Silk + sneakers…sounds like a strange combo, no? I would agree, at hearing the idea, however as New York Fashion Week was winding down my feet were in need of some serious rest. Not to mention, the NYC heat was getting to me, and a t-shirt sounded like the perfect solution. I ended up loving how it all came together! Cute, and totally functional for NYC.
Have any unexpected fashion combos you've tried + liked?!

photos by Luccia Lowenthal