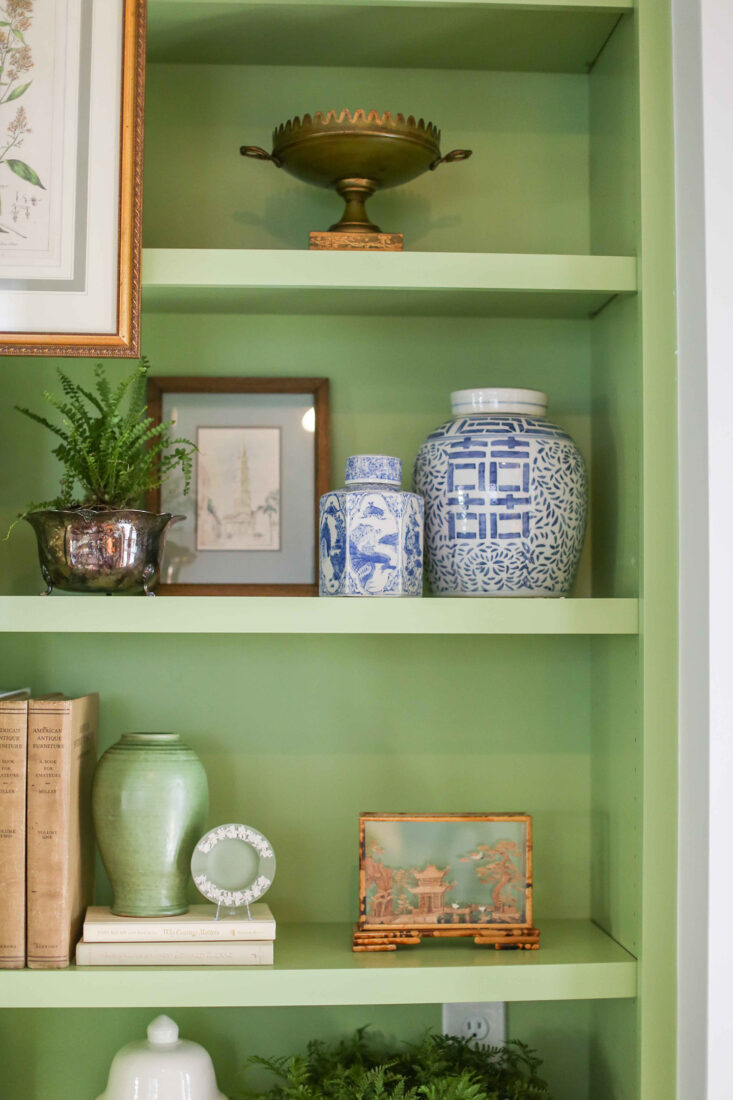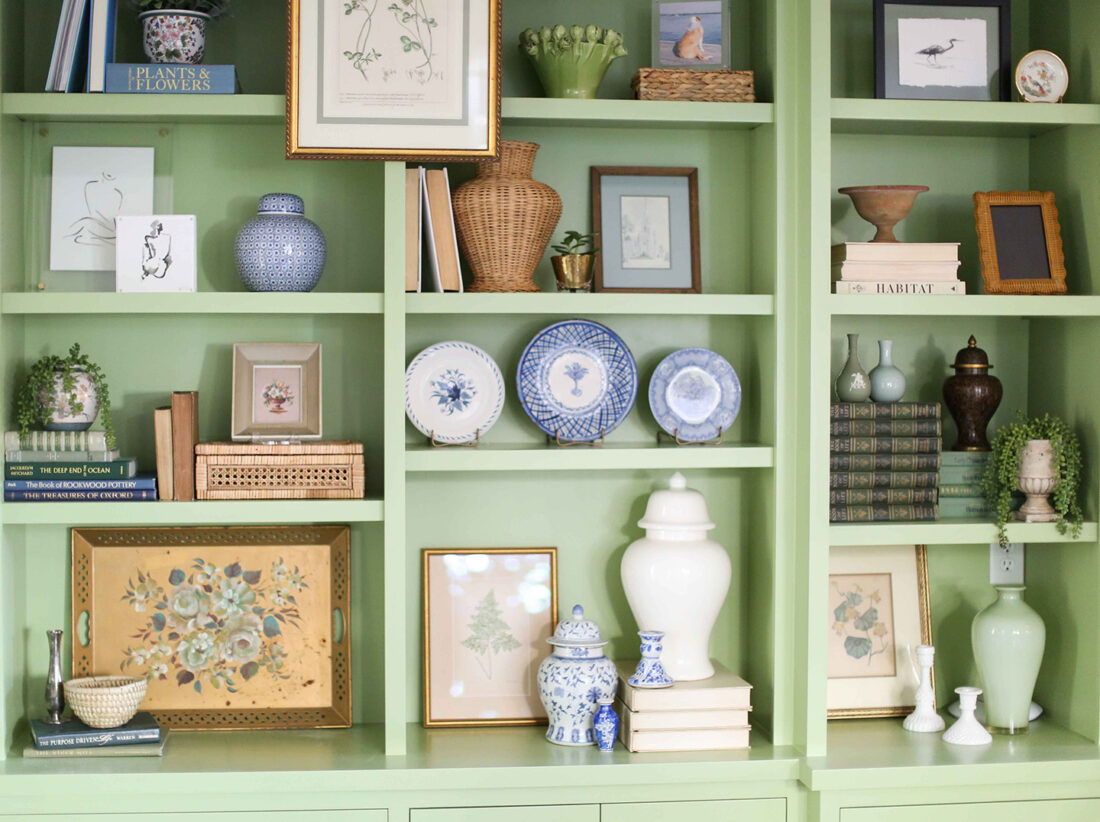 Seeing our Family Room develop from simply just inspiration to a real life space that sparks joy has been so rewarding! And while we're still a ways away from bringing the room completely together, I couldn't help sharing some of my favorite finds while styling my colorful bookcase built ins.
Pretty Books
Of course an entire wall of antique, collector's edition books would be a dream. But this gal needed a little kickstart from what us online shoppers like to call, the magical world of Etsy. This shop carries a beautiful selection of linen covered, hard books that will assist any colorful bookcase built ins. I ordered several white stacks for our previous home, and am so happy they transitioned to this space seamlessly.
Additionally, anytime I'm at an antique store I'm always looking for pretty bindings that suit the color palette of our home. Greens, blues, creams – I also love anything with metallic writing or fun, bold titles. Whether they land on bookcase or a coffee table for styling, I've learned there's no such thing as 'too many' books.
Hot Tip – you can also find some good decorative books at your local Salvation Army or Goodwill for a fraction of the price. They often have wonderful, hard cover coffee table style books that work well for styling your colorful bookcase built ins.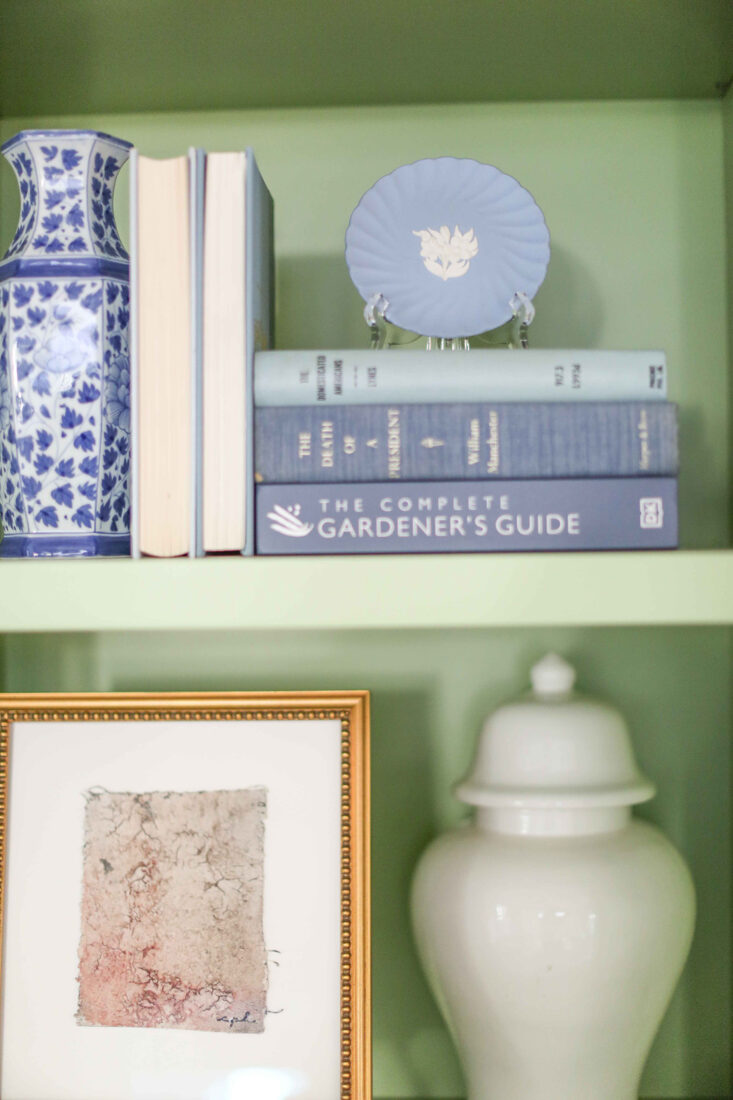 Blue + White
The ultimate classic color combo, that meshes with pretty much every single room in our home. Blue + white pieces are essentially neutrals in my book. They add a dash of whimsy that I love to incorporate in a room. And pulling antique pieces in this color way can add a lot of sentiment and character.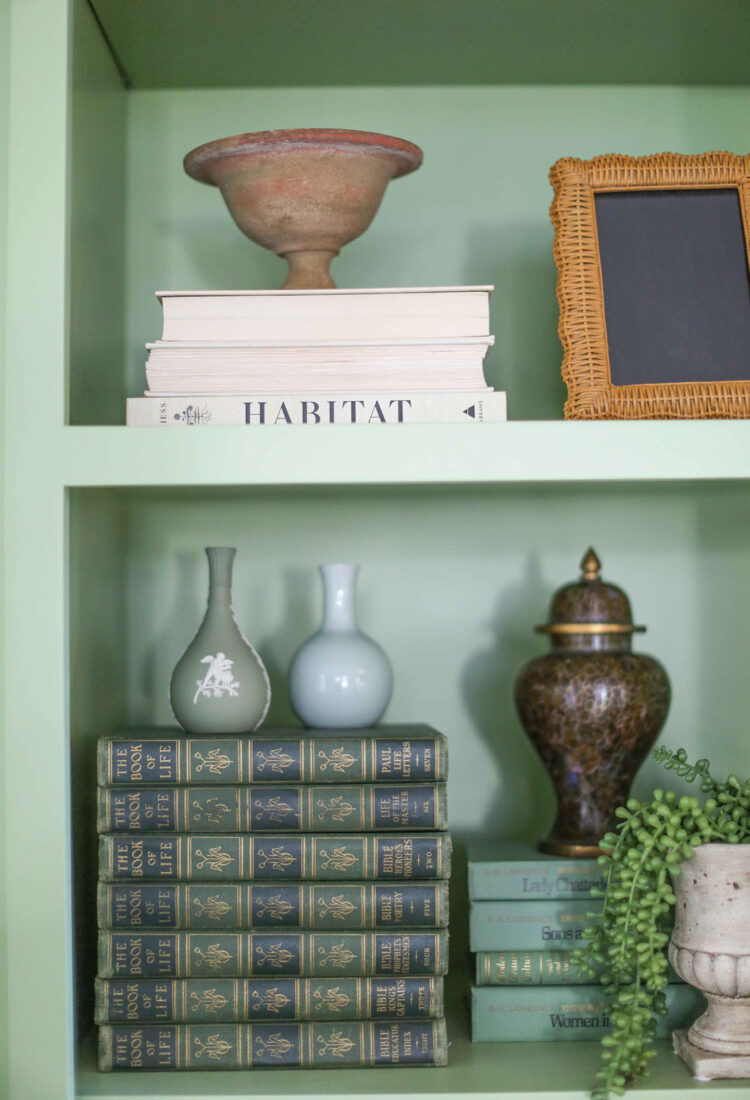 Terracotta Accents
Terracotta adds so much to any space! From a level of earthiness to texture and warmth. I love looking for unique shapes and sizes and then layering those on top of books.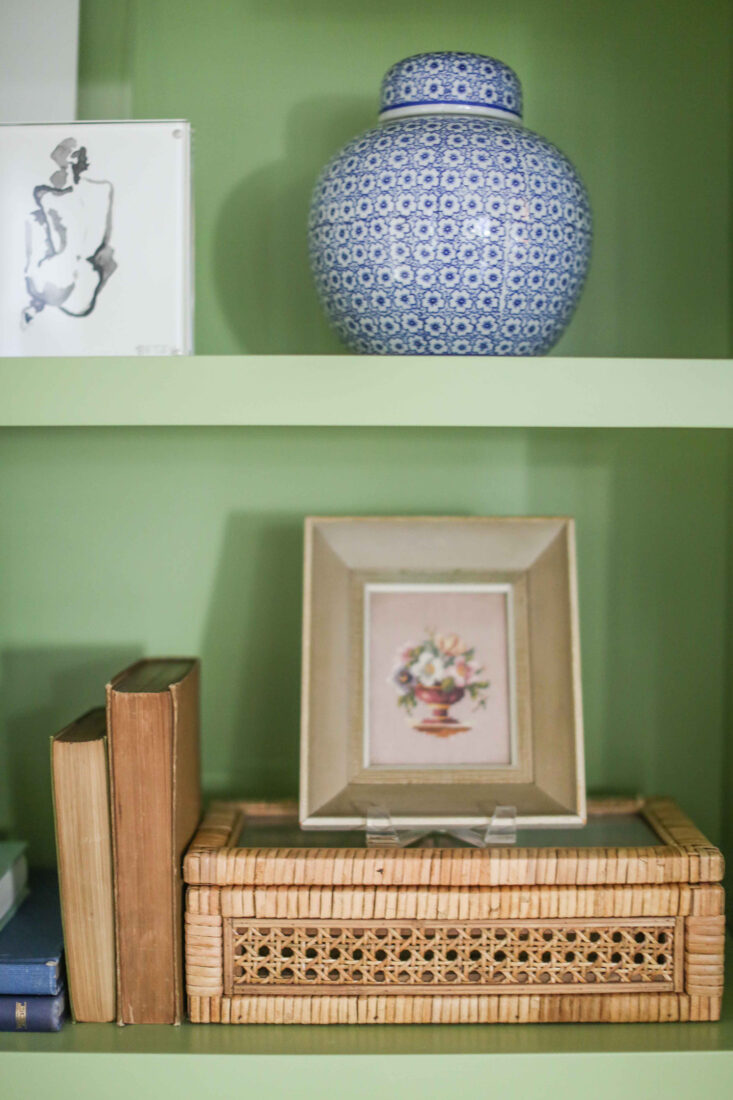 Objects
Finding objects in all different shapes and sizes will add lots of personality to your bookcase. They don't necessary serve a purpose, per-say, so I personally enjoy collecting pieces during our travels or incorporating heirlooms from our family. Objects that have meaning are my favorite, but sometimes we all need a little filler.

Woven + Cane Pieces
My favorite way to add texture to my colorful bookcase built ins is with natural fibers. I love that rattan, cane and wicker have really made a comeback these last couple years. Mainstream stores and designers have really taken these mediums and created design-forward pieces that are absolutely stunning. From this woven vase to these cane boxes, there are so many wonderful options available!