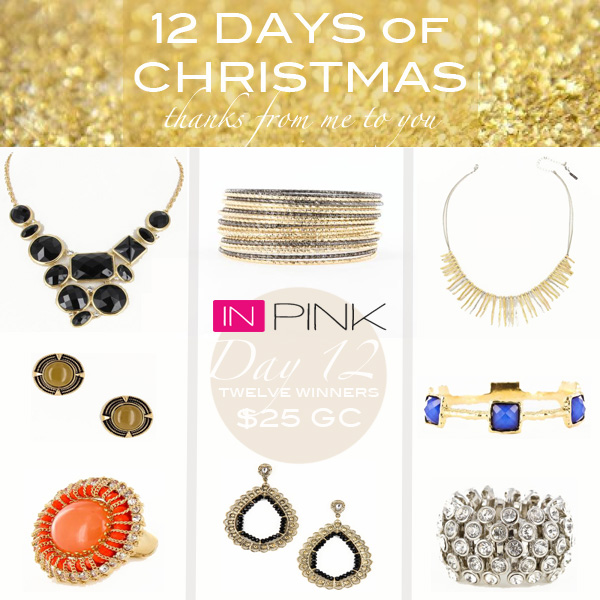 Here we are ladies and gents – the final, Day 12 of this lovely '12 Days of Christmas' series!
I hope y'all have enjoyed the series as much as I've loved putting it together for you.
For our final day, online jewelry shop IN PINK is giving 12 of my amazing readers a $25 online code
to use towards any purchase of your choice! They have a variety of jewels to parooze through at all price points, so whether you're looking for something for yourself or a loved one, there's seriously something for everyone.
Have a MERRY CHRISTMAS loves!
– Chosen via Random.org, && the winners are: Katie Grace, Kylie Rae, Adele Fiorino, Maria Jose Ovalle, Donna George, Kaylen, Gloria Grahame, Mary Howarth Clark, Melinda Grubb, Jacqueline Huang, Stephanie Chang, Manda Overturf Shank –
You will be sent your $25 online code directly from the IN PINK team – happy shopping!