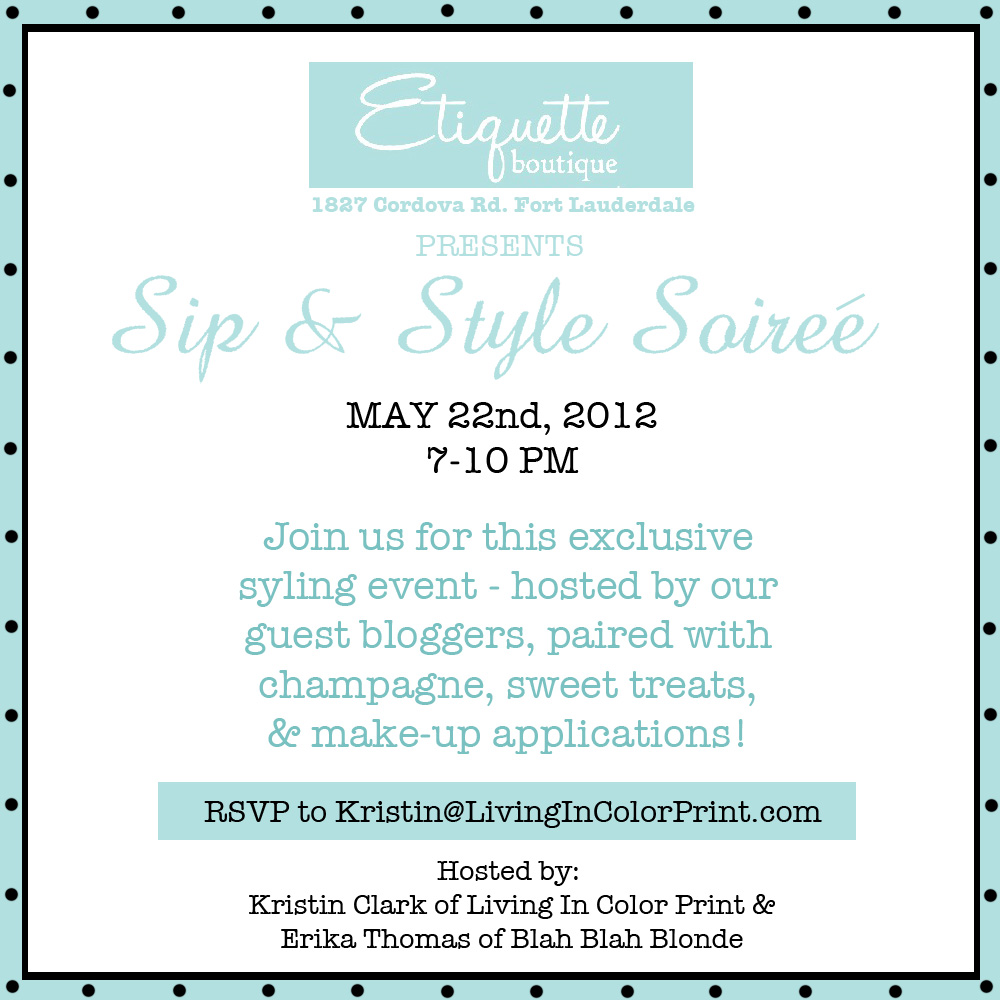 Happy Monday loves! South Florida is debuting another amazing fashion event this month and I'm honored to be a part of it. Join myself and fellow blogger friend Erika Thomas of Blah Blah Blonde as we host this exclusive styling event at Etiquette Boutique Tuesday, May 22nd 7pm-10pm. Guests will enjoy complimentary champagne, styling tips & tricks, sweet treats, make-up touchups c/o Mary Kay, and a pretty sweet goodie bag. Space is limited, so please RSVP accordingly.
Please RSVP to Kristin@LivingInColorPrint.com
Etiquette Boutique
The Harbor Shops
1827 Cordova Rd.
Fort Lauderdale, FL
You may remember my review of Etiquette Boutique's GRAND OPENING a few months ago. Etiquette make be a 'new comer' to the South Florida shopping scene, but owners Nola and David Harris have brought some much needed style to the Fort Lauderdale area. I can honestly say, I'm never disappointed when I take a shopping stop here.